Ready to entice you with experiences unlike anywhere else in the world, the Top End will invigorate and refresh you all at once. The experiences below are our pick of unique encounters, from unspoiled fishing spots and secluded beaches to unforgettable people that showcase life in the Top End in true Territory style.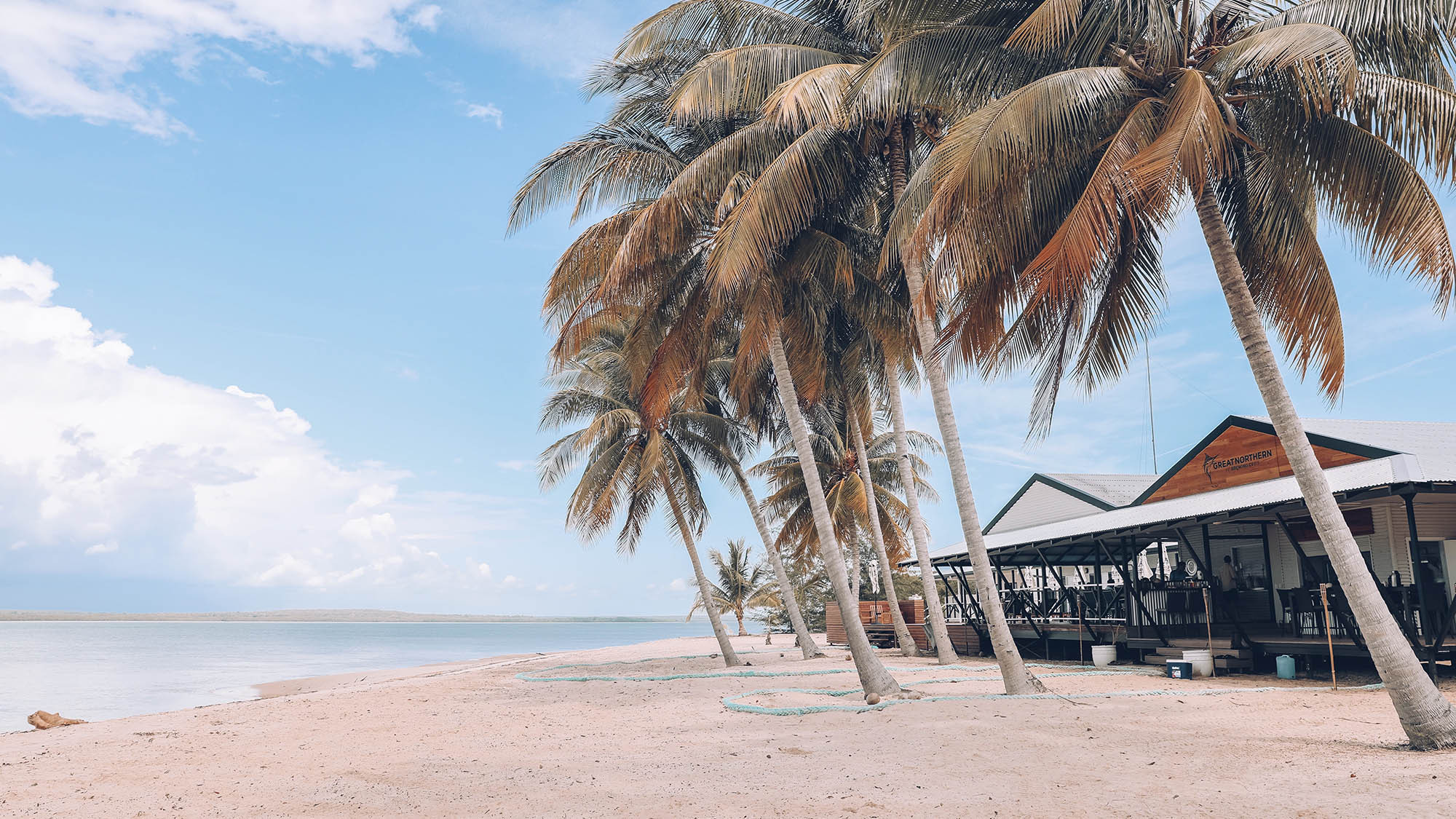 Tiwi Islands
The Tiwi Islands, located 100 kilometres north of Darwin and reached via a ferry or short flight from Darwin, are a tropical paradise and a truly unique and unspoilt part of Australia. The majority of residents are of Aboriginal descent, resulting in the islands' rich heritage and cultural experiences on offer. Here you can immerse yourself in an art session with a local Tiwi artist to create your own masterpiece, or observe traditional dance and smoking ceremonies. Fishing is also a significant part of life here, and whether you're an amateur or seasoned angler, a fishing adventure with a local operator is a fantastic way to enjoy a slice of Tiwi life.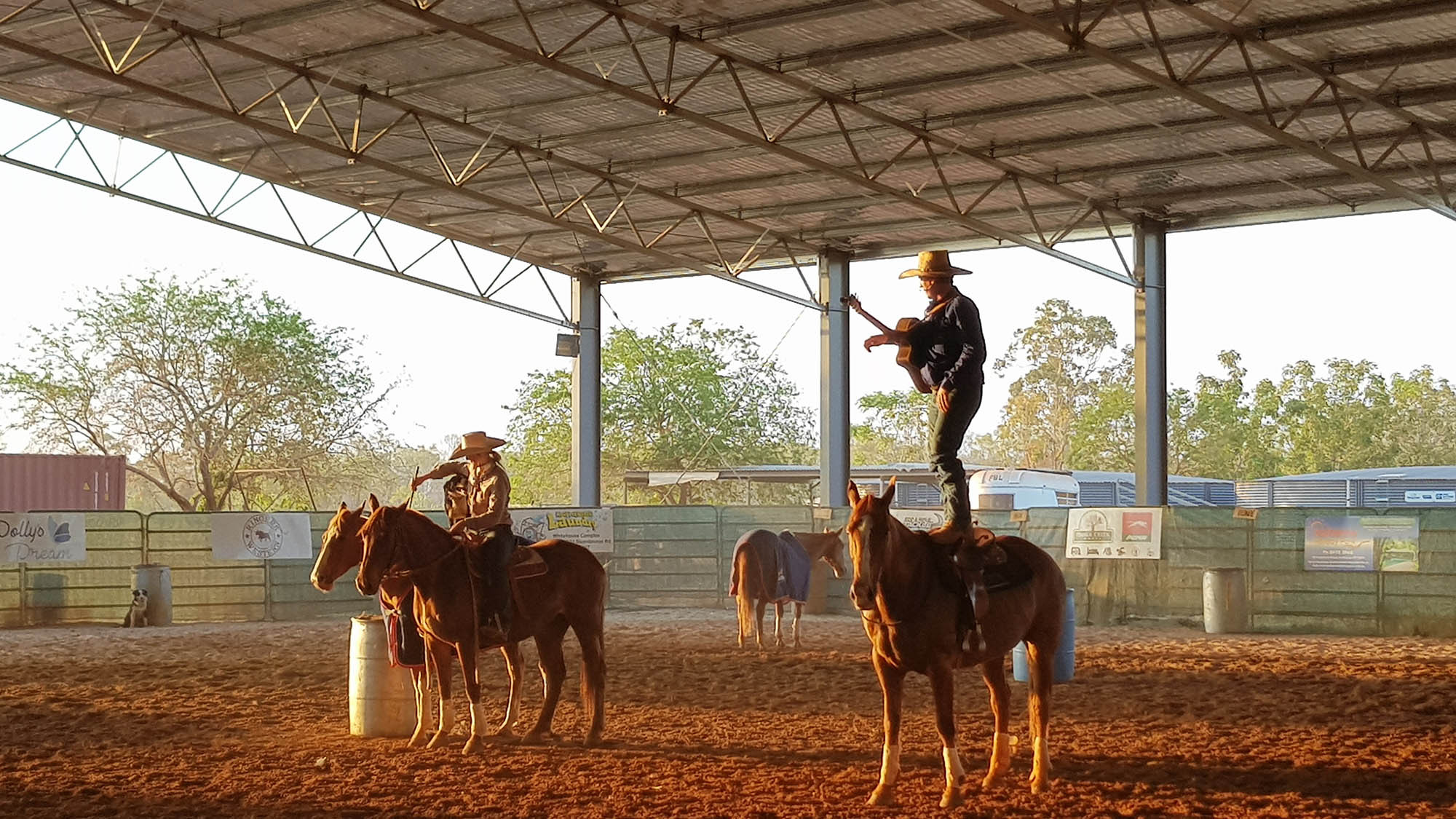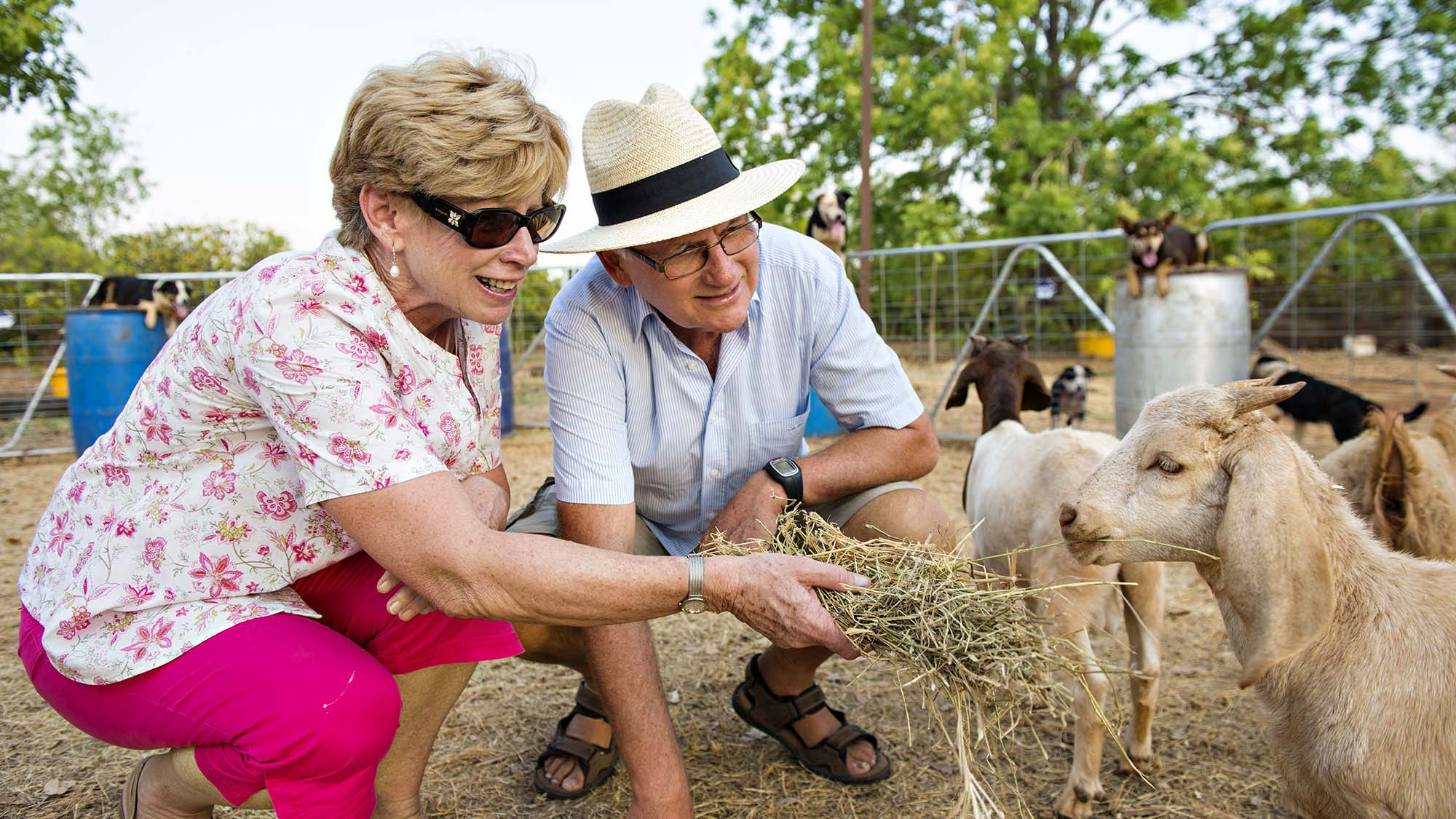 Katherine Outback Experience
The Katherine Outback Experience makes for a unique afternoon. Run by Tom Curtain, multiple Golden Guitar winner and horseman extraordinaire, the show offers real insight into Outback life in the Top End. It's a show but unlike you've ever seen before. No show is ever the same, with the 'cast' continuously changing depending on the animals Tom and his team are training at the time. Enjoy watching and learning how the team at Katherine Outback Experience trains horses and working dogs, and witnessing their progression on the spot, all entwined with live music and humorous bush tales.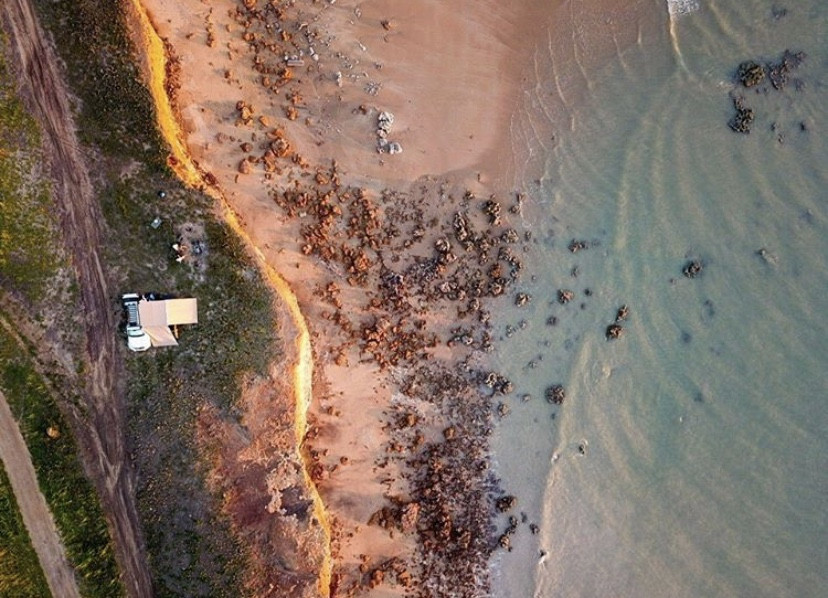 Dundee Beach
Yet another slice of paradise, located 140 kilometres from Darwin, and well worth the drive! Dundee beach is where aqua waters meet pristine white sand, red ochre rocks and lush greenery, creating a rugged rainbow landscape. Home to some of the most secluded and unspoilt fishing spots in the Top End, Dundee offers outstanding fishing and crabbing, bird watching and spectacular sunsets. Stay at the beachfront Dundee Beach Holiday Park and enjoy great food at the popular Dundee Bar and Restaurant, for an unplugged and unforgettable escape.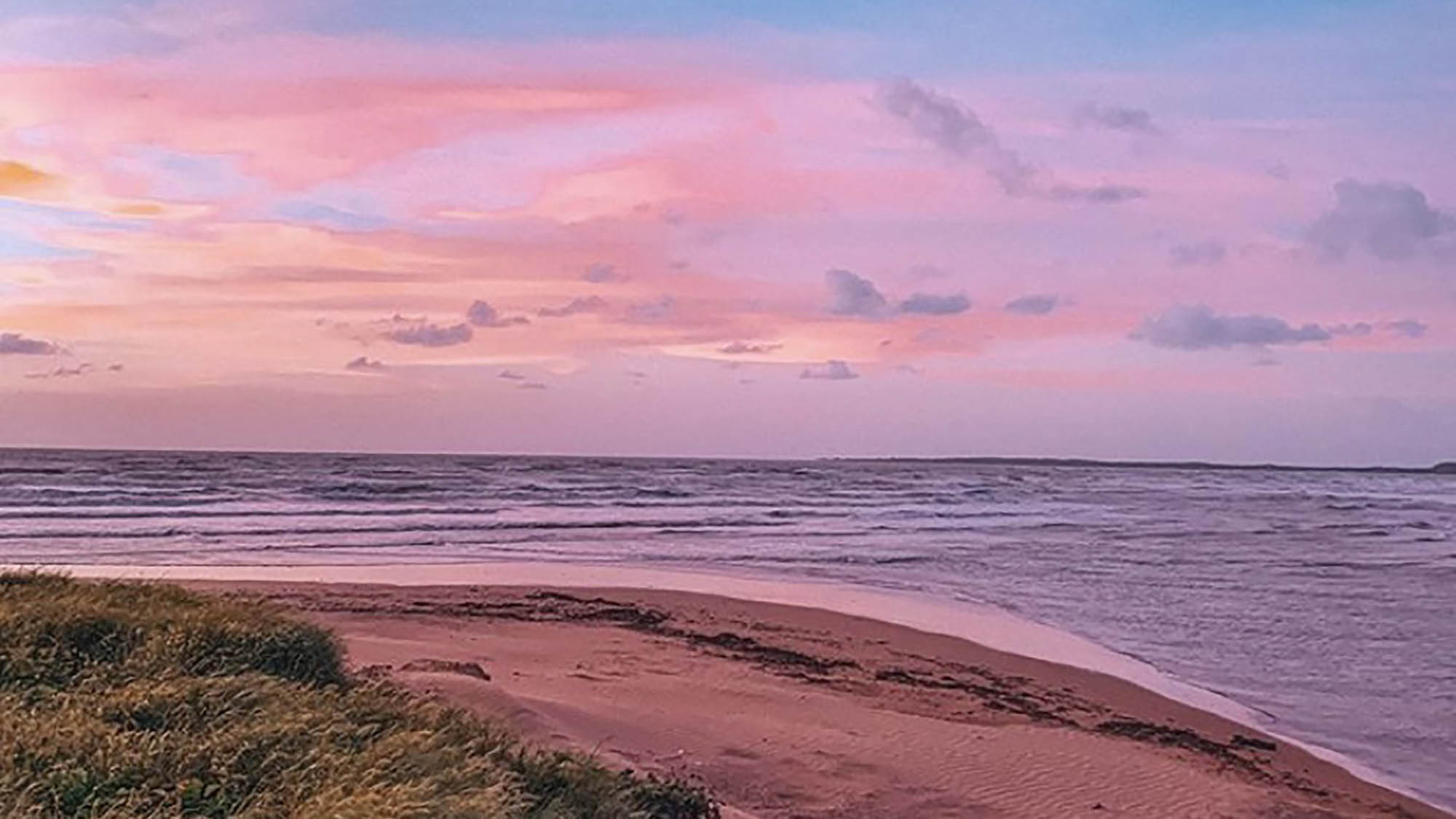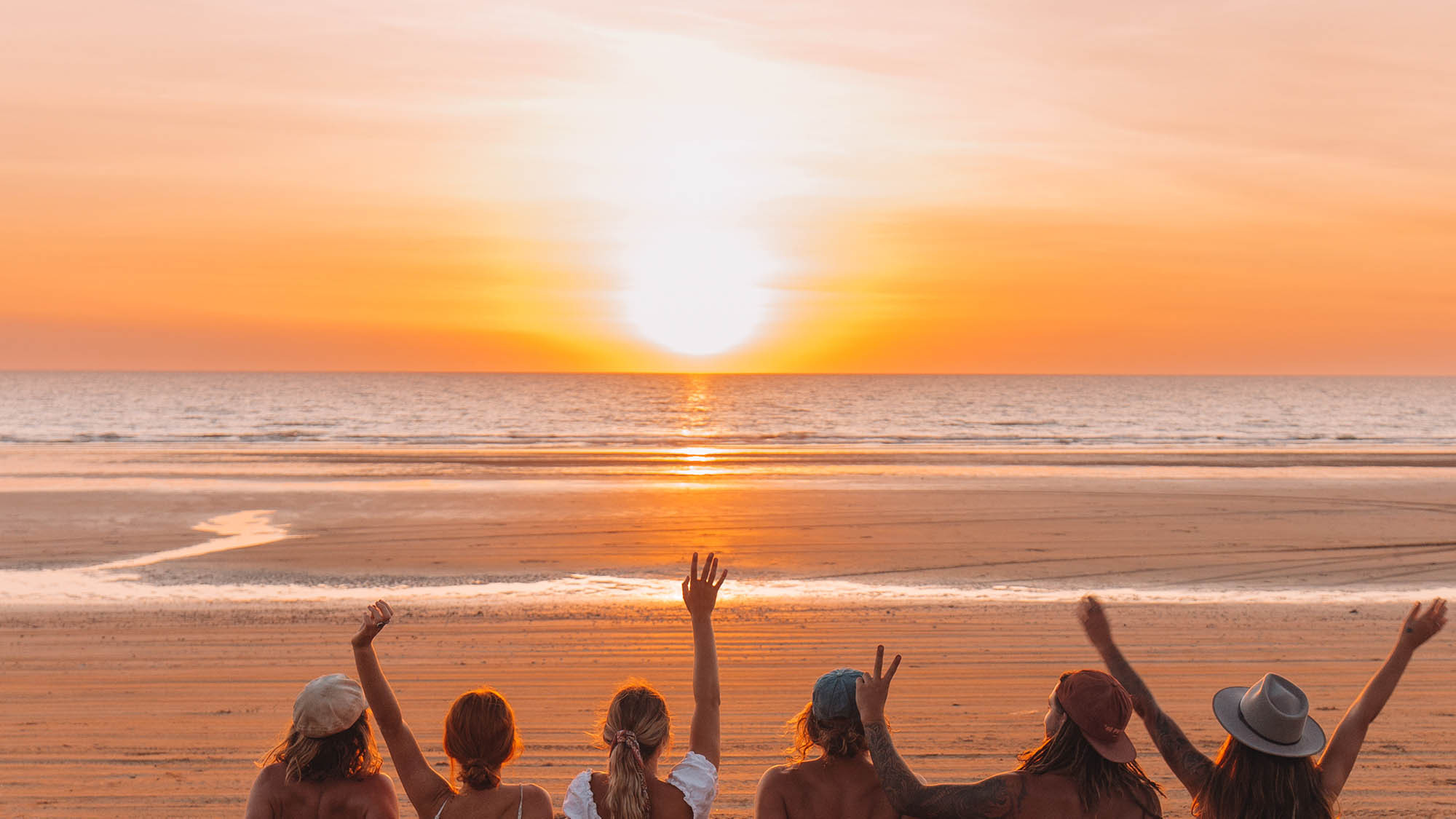 Gunn Point
The Gunn Point Peninsula, just over an hour north-east of Darwin, is home to beautiful Gunn Point and Murrumujuk Beach. Here, conservation is key and visitors are requested to minimise their impact and footprint as much as possible to preserve the natural environment and native animal species. The reward being this stunning destination, popular for camping, boating and fishing, and a number of other recreational activities.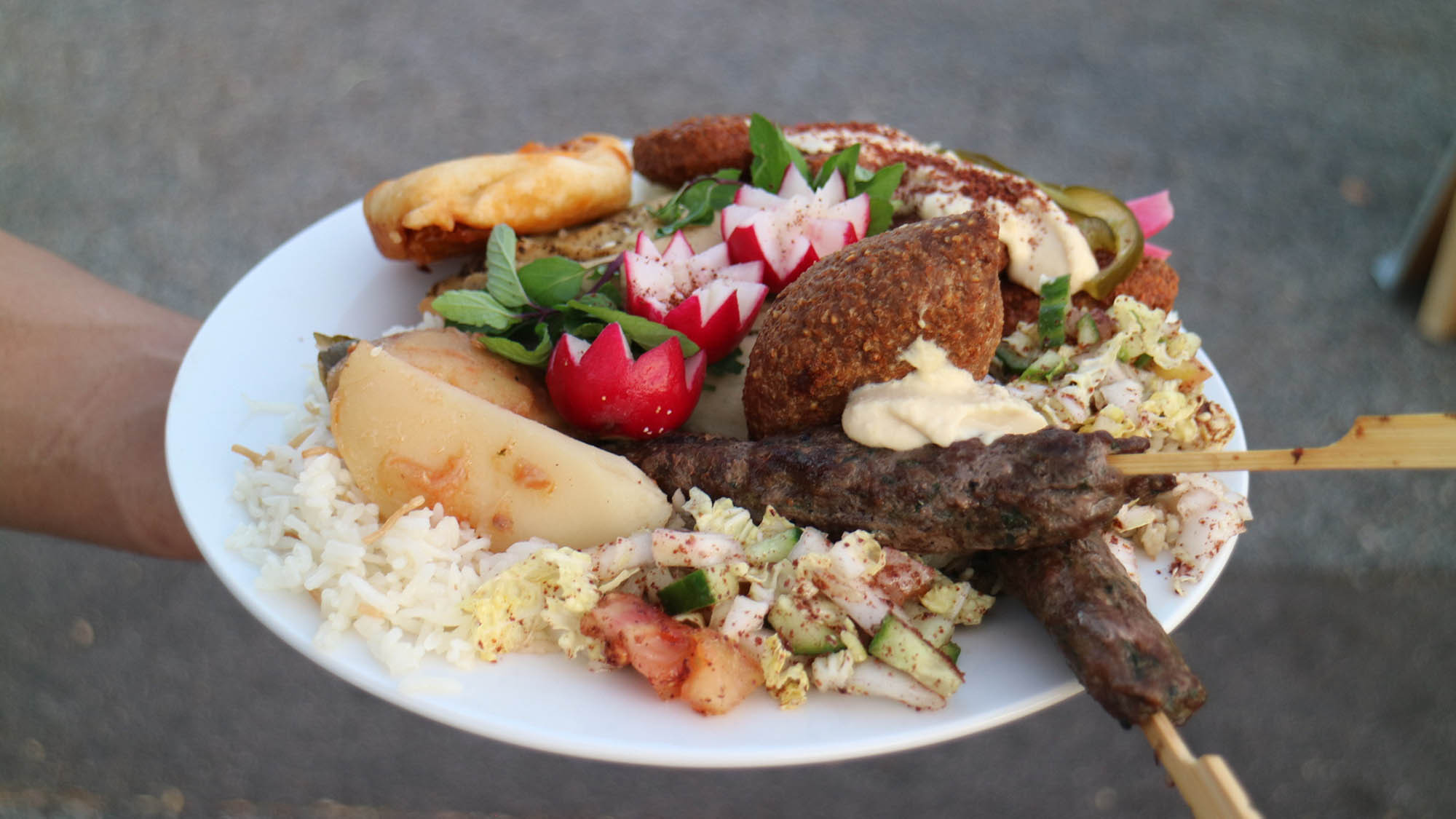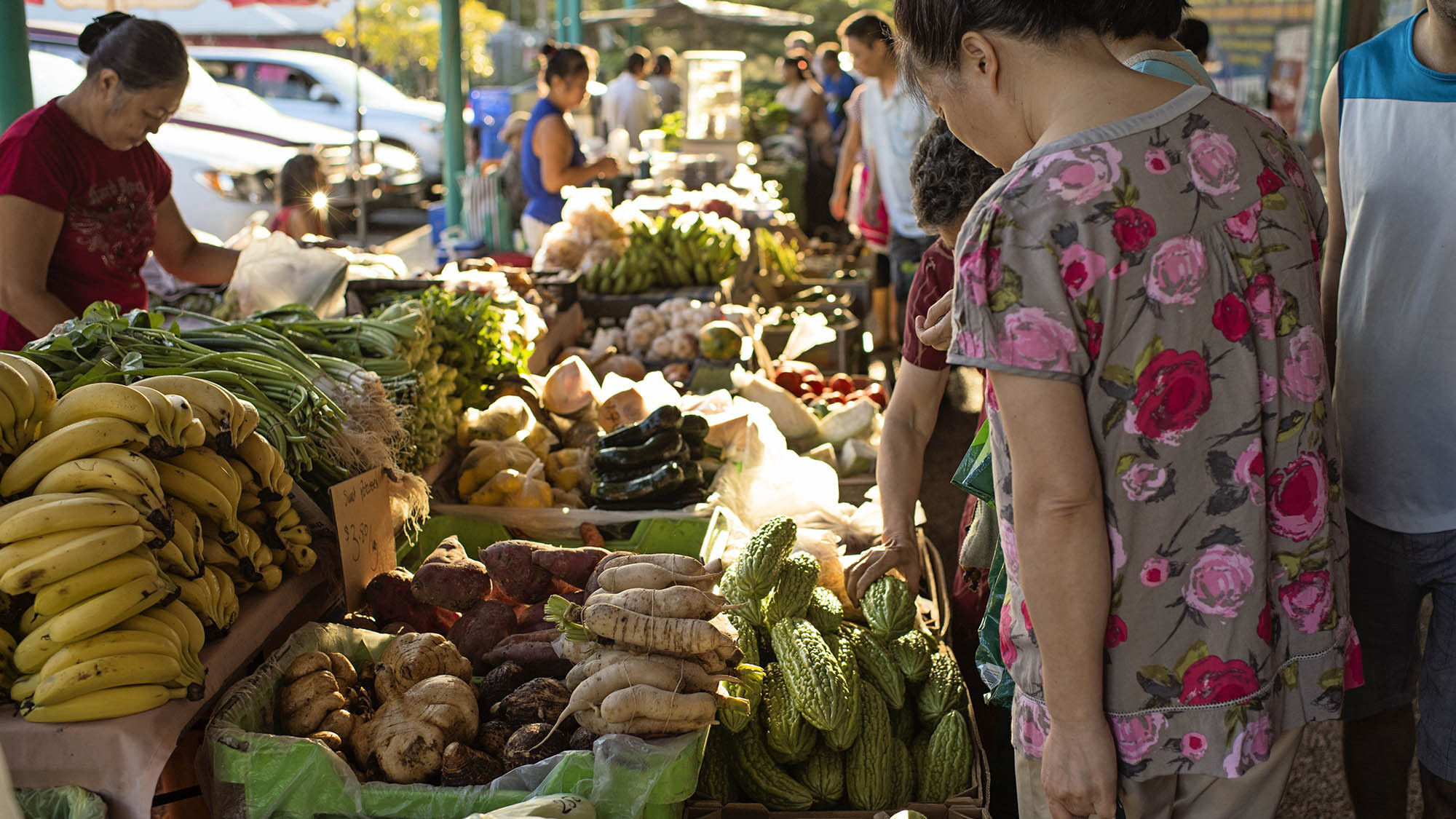 Markets
No Top End experience is complete without a visit to at least one of the many vibrant markets about town. Starting with the most famous, the Mindil Beach Sunset Markets are held every Sunday between April and October and offer a buzzing atmosphere, local entertainment, delicious food and many unique local trader stalls. Grab a bite to eat and find a spot on the beach to catch the famous Mindil Beach sunset. There are also the Parap Village Markets which are held every Saturday and are a Darwin institution for locals and tourists alike to stock up on fresh produce, flowers, eclectic souvenirs, great coffee and 'the' place for incredible Laksa!
The Malak Market Place is held each Saturday between April and October, where you can meet and support local growers, pick up a unique piece of art and enjoy enticing food stalls. The Nightcliff Markets offer a more relaxed and leisurely atmosphere. Meander through vintage stalls, coffee in hand, with groovy live music as the soundtrack to your Sunday.
Darwin's oldest market is the Rapid Creek Markets, held every Saturday and Sunday, and boasts a strong Asian influence. Think exotic fruits, bustling atmosphere and a foodie's dream!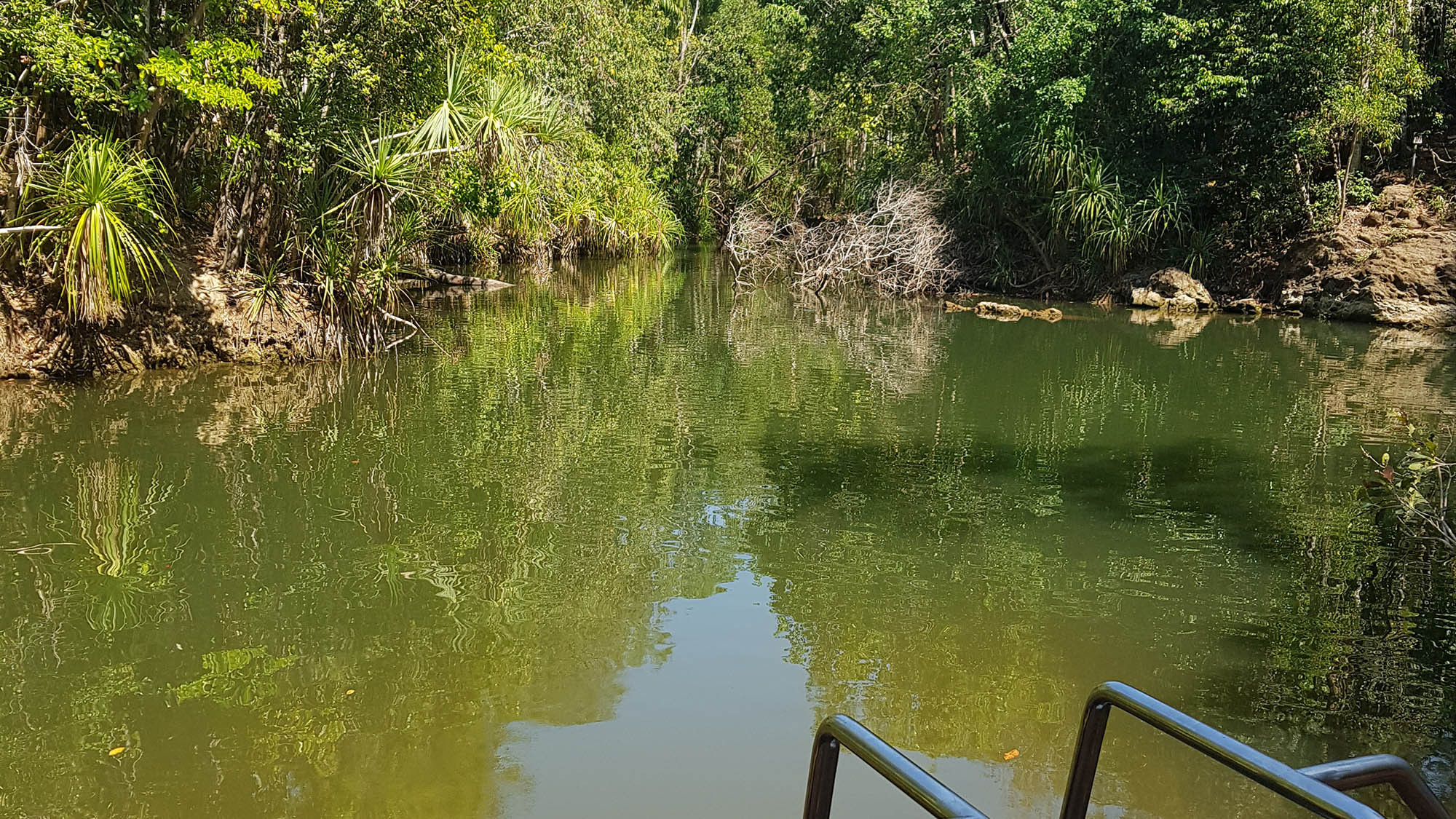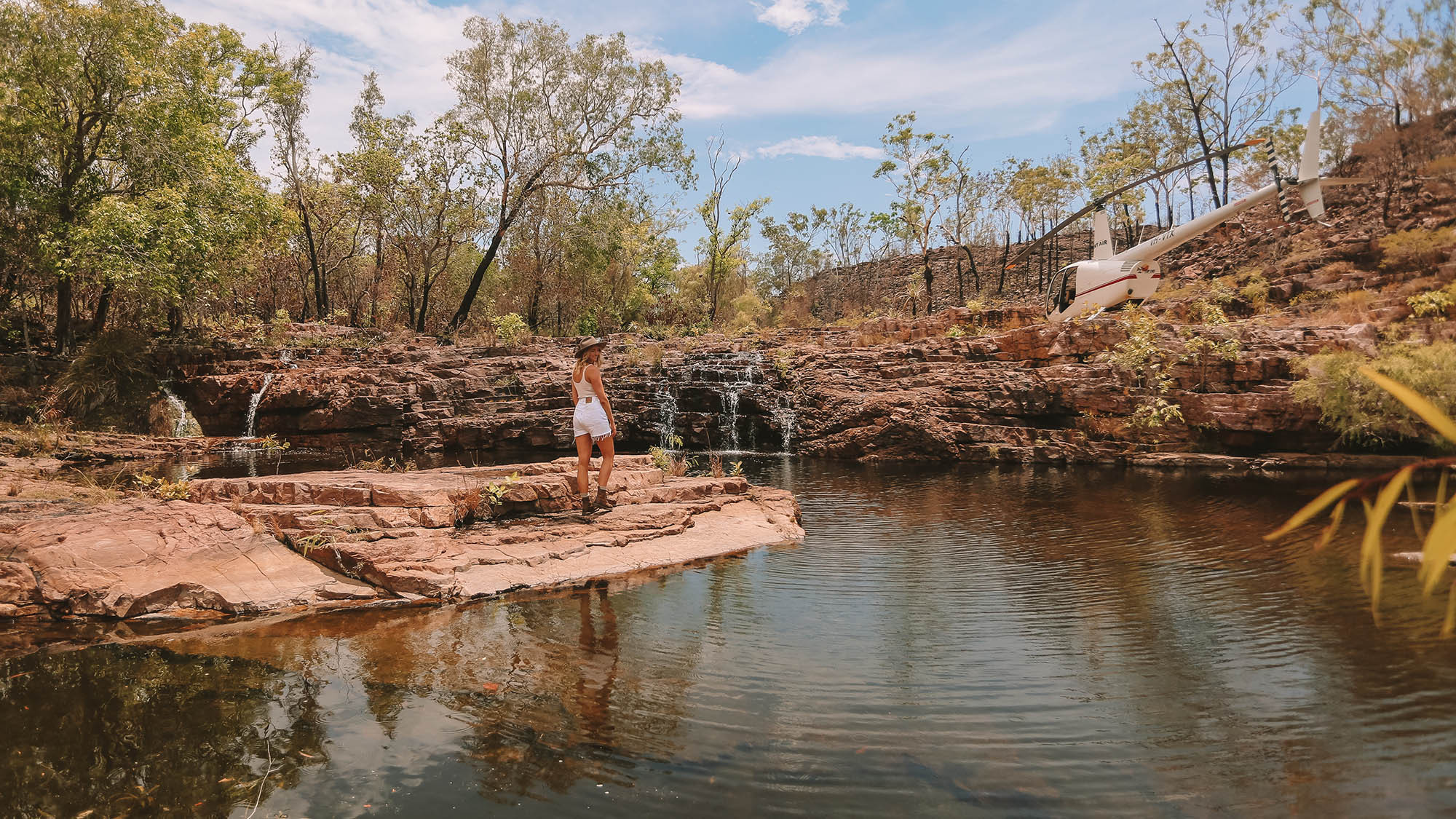 Waterfalls and waterholes
Once you've seen and done the iconic and renowned falls and waterholes of Litchfield National Park, such as Wangi Falls, Florence Falls, Tolmer Falls and Buley Rockhole, it's time to experience the other local favourites. Cascade Falls offer a quieter, less populated cool off spot, reached by a shady walk from the car park to the Lower Cascades. For more untouched water beauty, head to the Douglas Daly region, located halfway between Darwin and Katherine and an easy and scenic drive from either destination. Here you can visit the picturesque Butterfly Gorge swimming pools fringed by towering paperbark trees with the deep rock crevises home to thousands of butterflies. This region is famous for hot springs, swimming, gorges, fishing, bushwalking and favoured by many locals. Berry Springs Nature Park is one of the Top Ends most beautiful parks, only 47 kilometres south of Darwin. It is popular with locals for a picnic outing due to its abundance of shady trees, barbecue facilities and clear swimming pools for the perfect refresh. These swimming spots are generally open for swimming during certain periods of the year but we recommend visiting https://nt.gov.au/leisure/parks-reserves/find-a-park/find-a-park-to-visit for the latest information.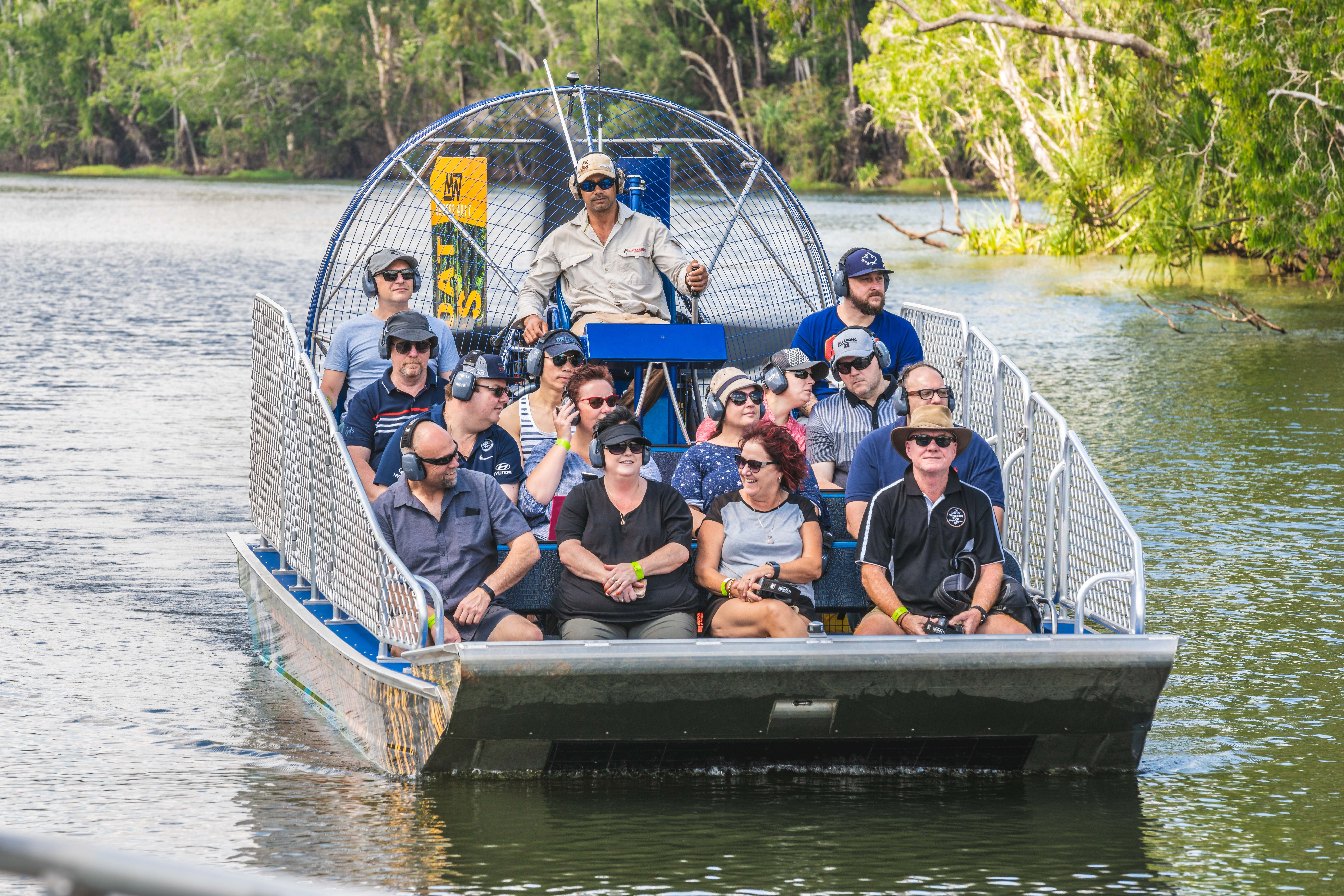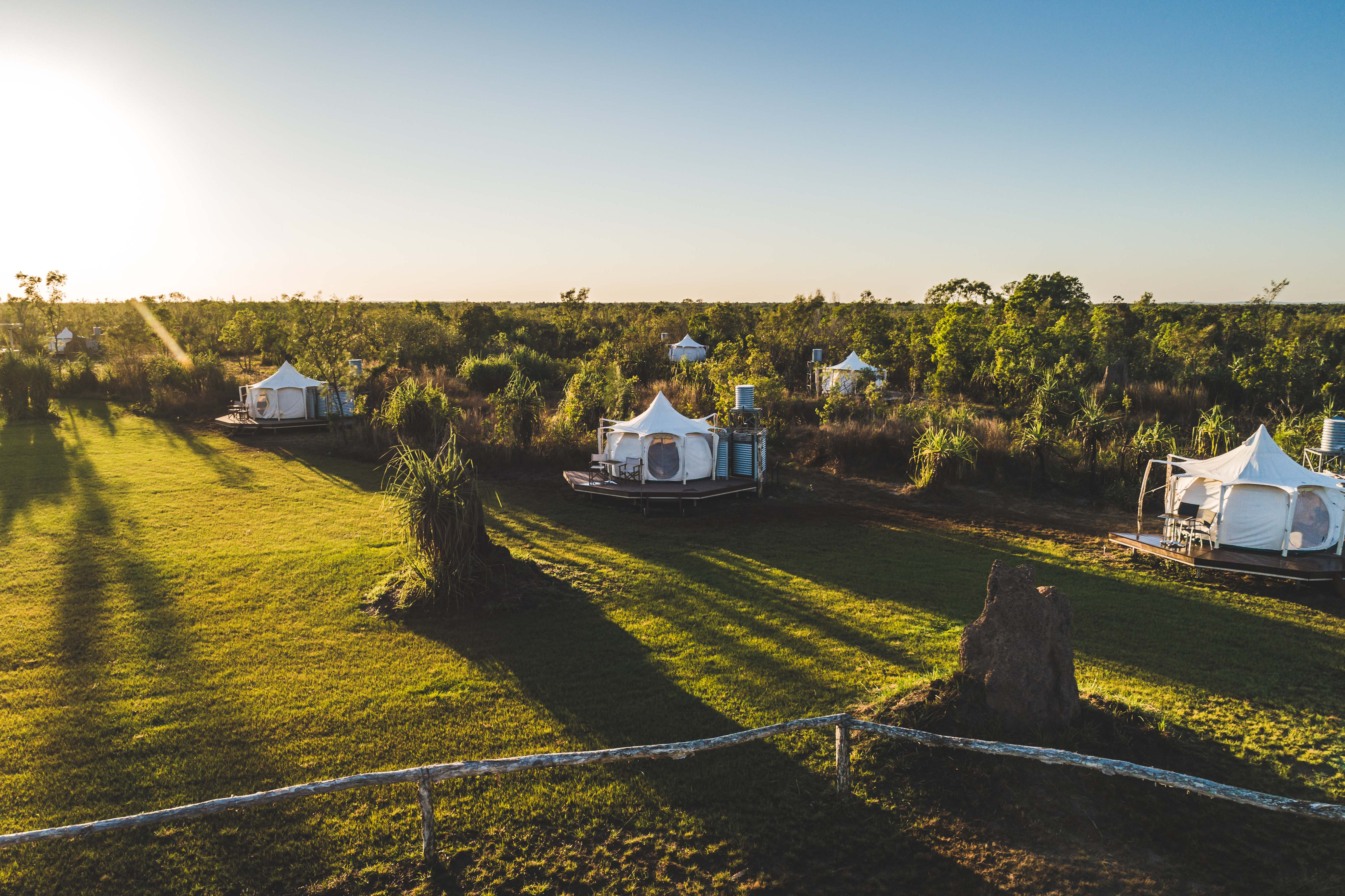 Top End Safari Camp and Airboat Tours
For the thrill-seekers, you can't look past the Top End Safari Camp and Airboat Tours with Matt Wright. His unique outback lifestyle and experience with helicopters, boats and airboats has led him to develop some of the most unique tours in the world. Known internationally as the 'Outback Wrangler' thanks to the hit National Geographic show, Matt's passion is for wildlife preservation, education and humane methods for the preferred outcome of wildlife relocation.
Top End Safari Camp is one of the many bucket-list experiences on offer allowing a once in a lifetime outback adventure combined with a bespoke glamping experience. If you're yearning for more of a rush, Darwin Airboat tours will leave you smiling ear to ear as you experience an adrenaline pumping one-hour ride on a custom built V8 Airboat gliding across scenic Darwin Harbour towards the city's mangrove and mudflaps.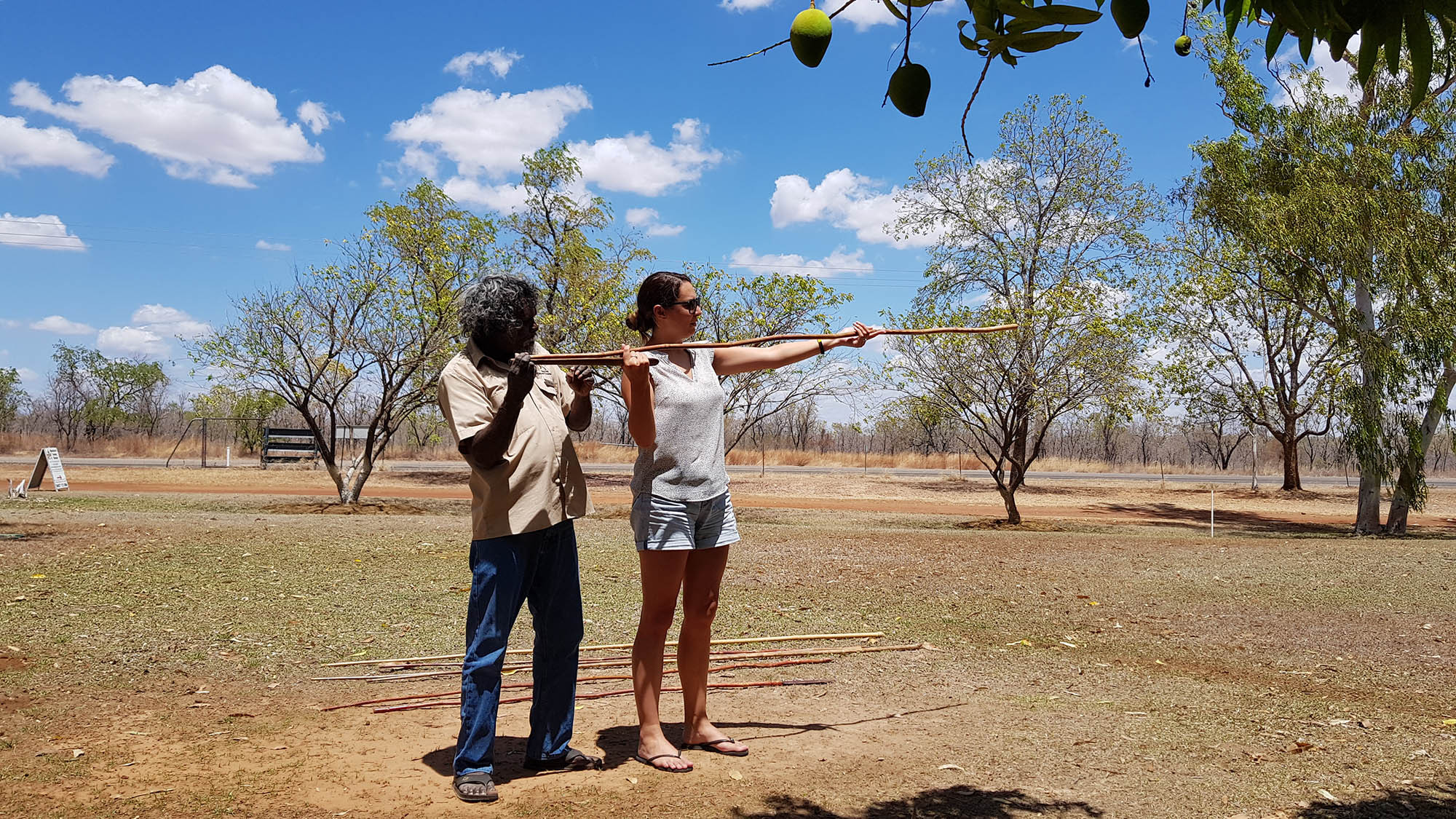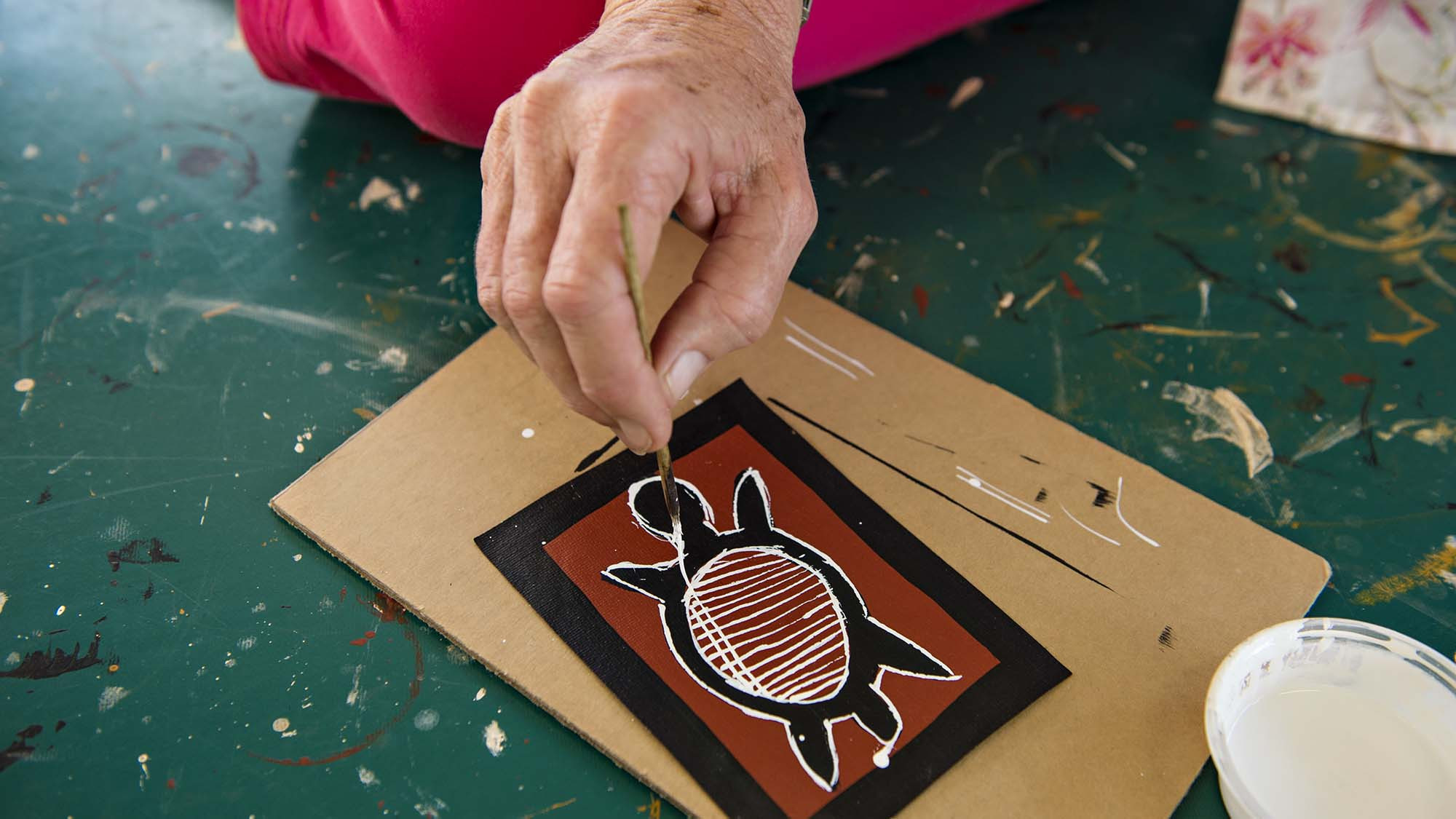 Top Didj Experience
Located just 5 minutes outside of Katherine, the Top Didj Experience provides an opportunity to chat with Manuel Pampkal, a local Indigenous artist who grew up in the bush. He encourages you to ask questions about himself and how he grew up, and in turn, he also asks questions of you. There is an opportunity to create your own Rarrk painting, light a fire and throw a Spear with a Woomera. This is also a great place to purchase Aboriginal paintings. Also, be careful not to take a wallaby home – they're very cute!
Read about our Top 10 Darwin Must-dos to make sure you have this vibrant capital city covered too or our Top 7 Unique Red Centre Experiences for the ultimate central Australia holiday.
Please note, some of the tours and activities mentioned above may be operating under restricted time frames due to Covid-19. Please contact the NT Now team for more information on operating times.

Click here for our Top End deals or contact NT Now on 1800 854 897 or deals@ntnow.com.au
Image credit: Tourism NT, Gunn Point @elleshembri (IG), Matt Wright, Dundee Beach cliffs @_wild_tribe_ (IG), Dundee Beach aerial @bjcruisin (IG), Tourism NT - Elise Cook, Shaana McNaught, Jake Appleby,
Explore our featured deals: