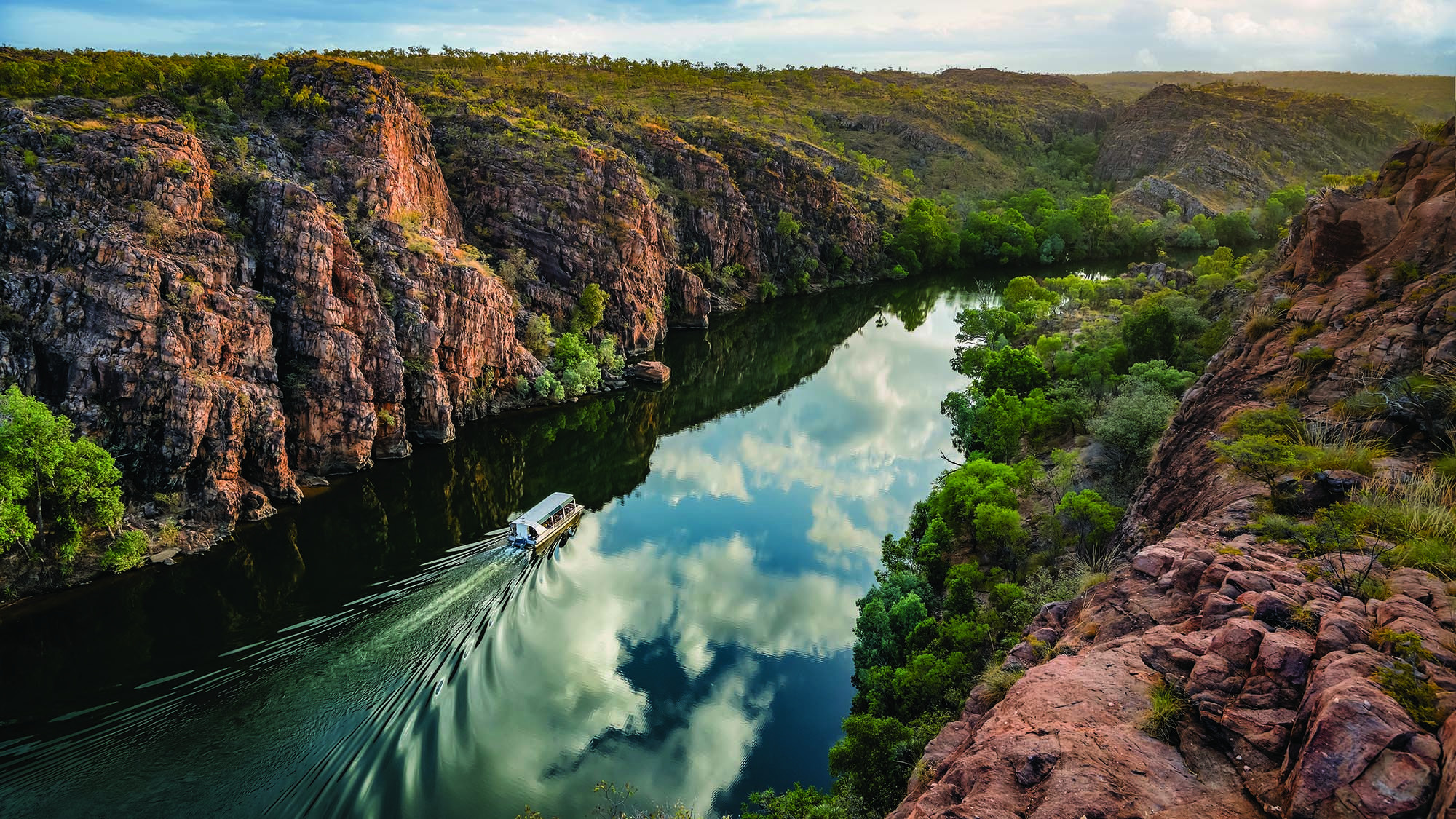 Nitmiluk (Katherine) Gorge
The majesty of Nitmiluk National Park, incorporating 13 beautiful gorges including the renowned Nitmiluk (Katherine) Gorge, needs to be seen to be believed. And there are a number of ways to explore this incredible bucket-list experience including on-foot, cruising, by air or canoeing! You will experience such serenity as you completely immerse yourself in the natural beauty that surrounds you. Pass by Aboriginal rock art, stunning escarpments and of course the local freshwater crocodiles in their natural habitat sunning themselves on the embankments. For breathtaking views of the warming dusk sky, take the Baruwei Loop trail and stop at the Baruwei Lookout for spectacular scenes over the gorge, exuding complete tranquillity.
A relaxing two-hour cruise through the sandstone walls of Nitmiluk Gorge will present you with plenty of opportunities to spot local wildlife including freshwater crocodiles, vibrant birdlife and native plants. See Aboriginal rock art depicting images steeped in the deep spiritual culture of the traditional owners of the land, the Jawoyn people all while you sit back, relax and take in the beauty.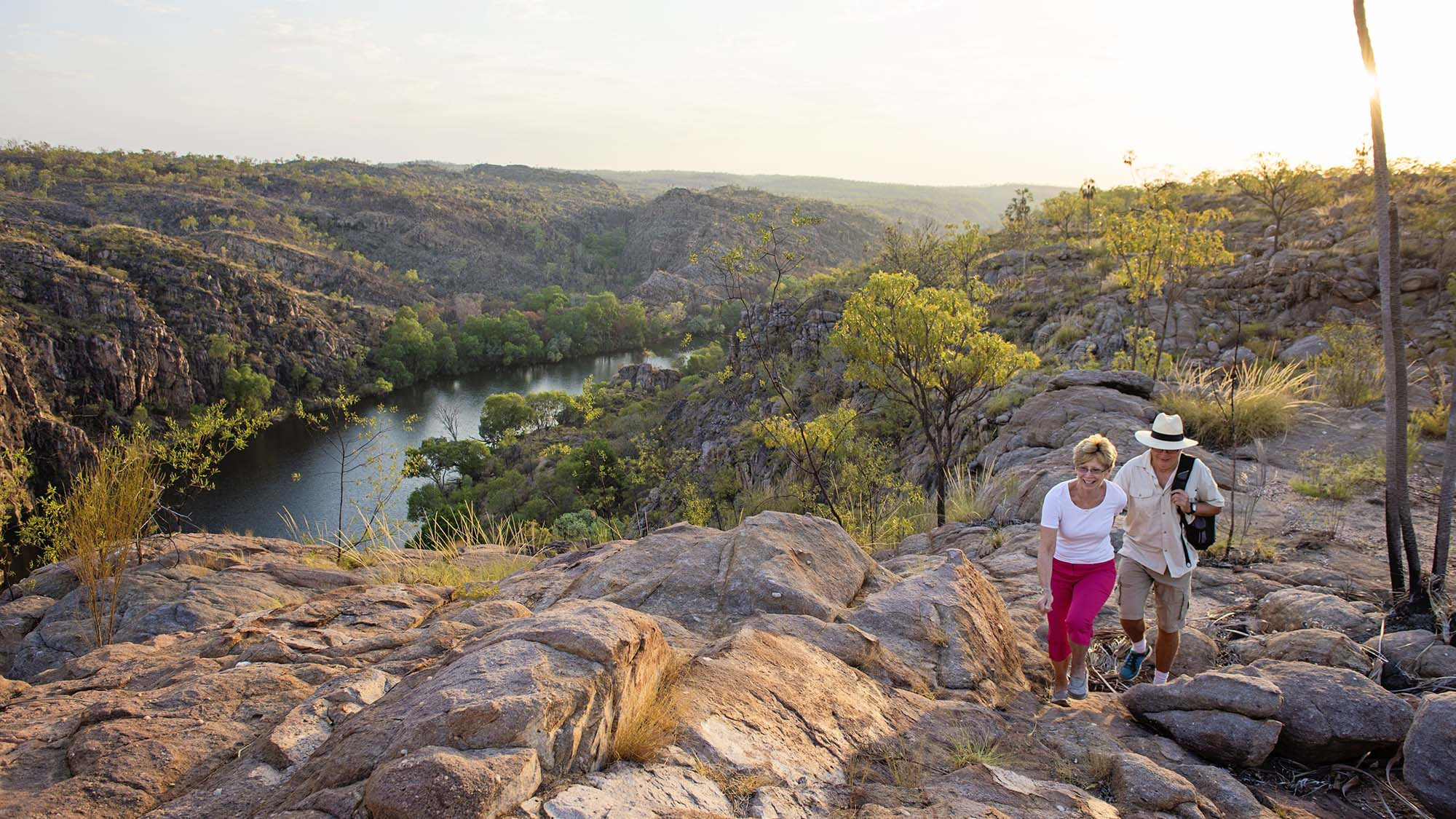 Jatbula Trail
Jatbula Trail starts from the visitor centre and is 58 kilometres of walking trail through the changing rugged landscape finishing at Leliyn (Edith) Falls. Cascading waterfalls, local wildlife and sweeping views are on the menu here, finished off with an invigorating waterhole swim. A medium to high level of fitness is required for this trail and it takes 5-6 days to complete. Camping along the way is required and the trail needs to be booked (at a fee) through nt.gov.au as there are limited hiking places available.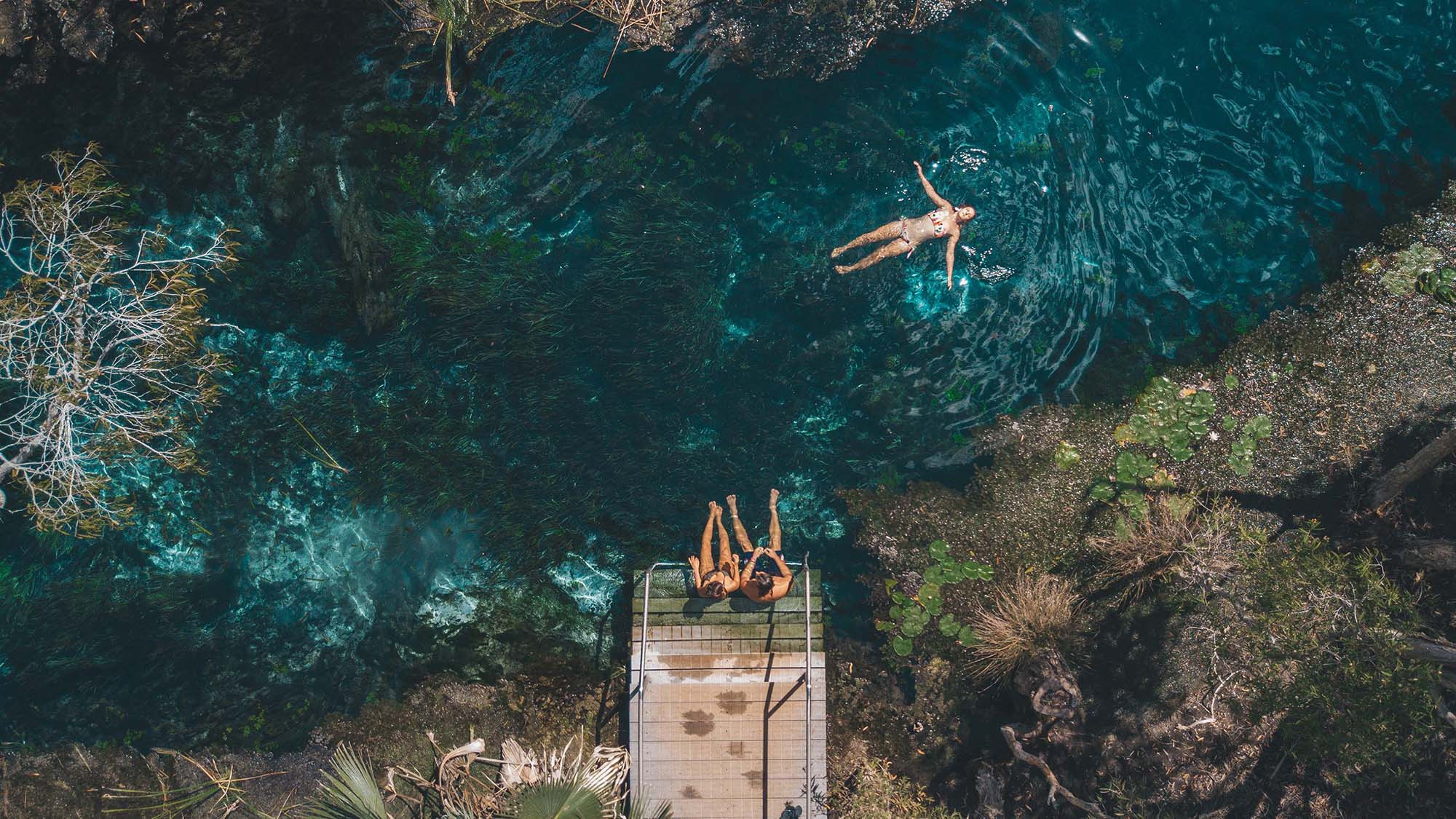 Mataranka Thermal Pool & Bitter Springs
The warm turquoise waters and sandy bottomed thermal pool surrounded by lush tropical greenery and towering palms overhead make this swimming spot a slice of paradise. The thermal waters are thought to have healing properties, soothing away aches and pains. Both are located in Elsey National Park about 2 kilometres apart and about an hour's drive south of Katherine.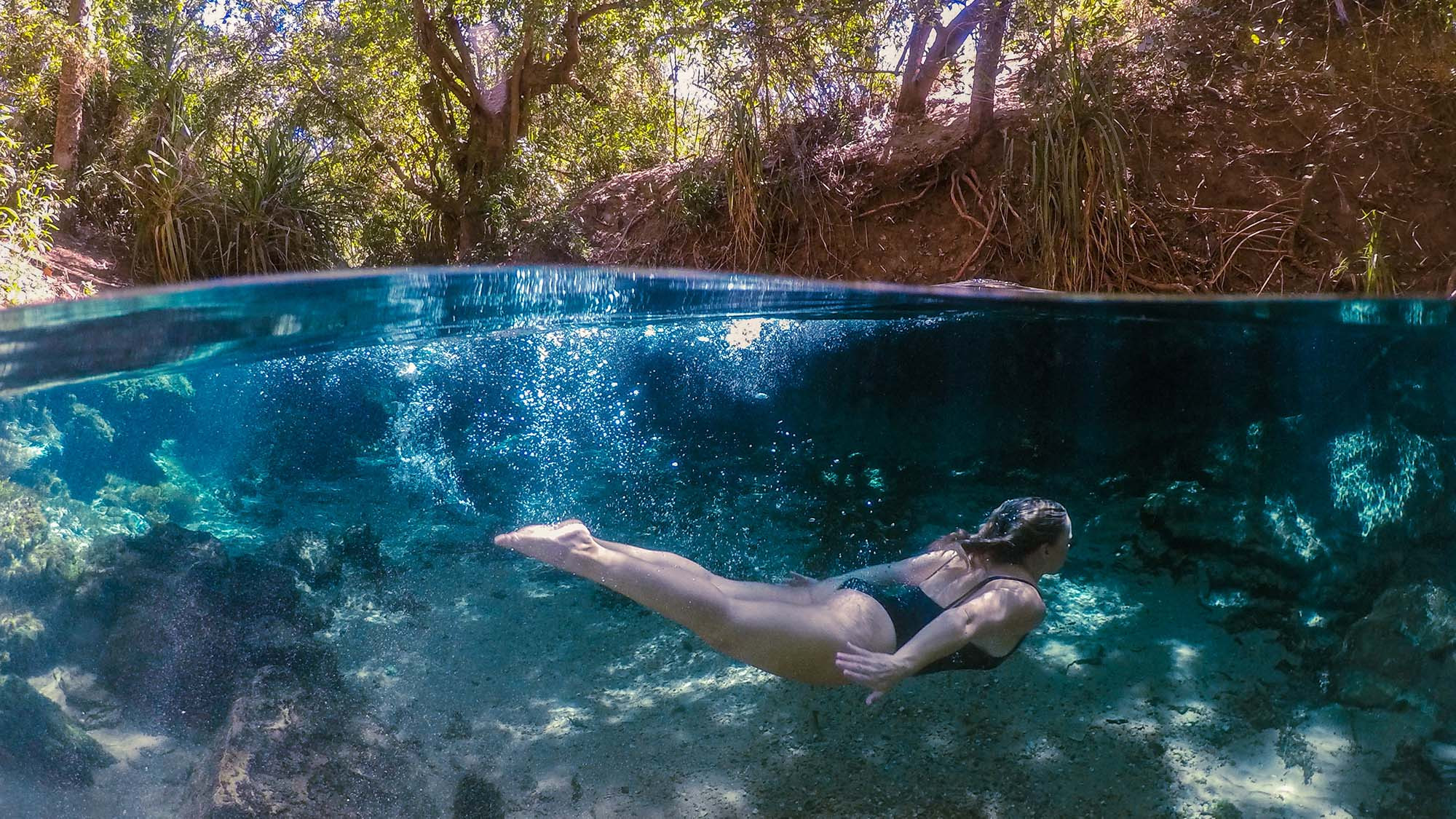 Katherine Hot Springs
Yet even more natural thermal springs in the Katherine region, located on the banks of the Katherine River in the town of Katherine. Beautiful clear pools bubble away at a consistent temperature of 25-30 degrees Celsius and surrounded by lush trees and vegetation. Another wonderful way to relax and take it all in.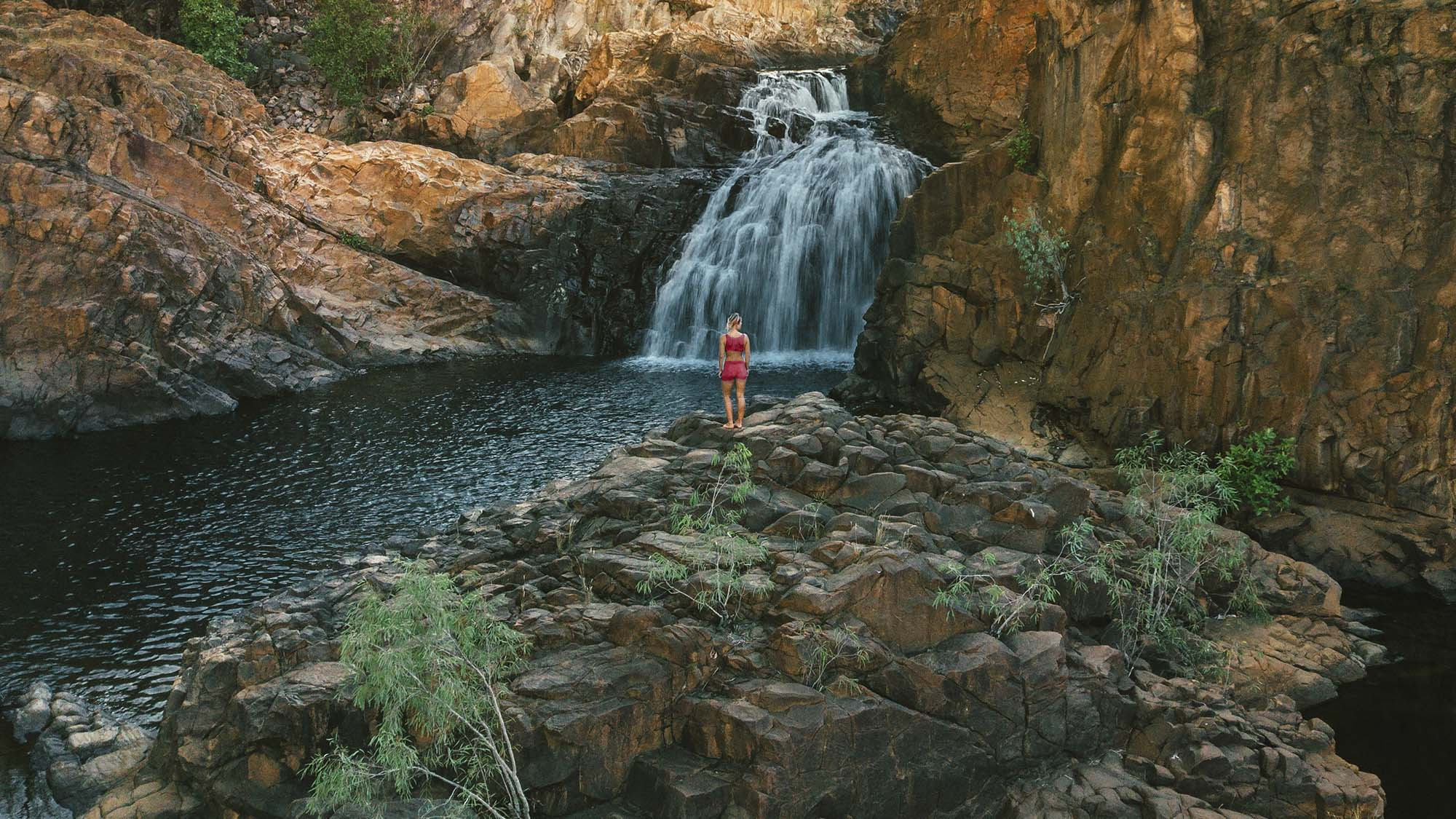 Leliyn (Edith) Falls
A stunning swimming and recreational area, boasting a series of cascading waterfalls and pools forming part of the Edith River on the western side of Nitmiluk National Park. Enjoy a plunge in the pool at the base of the falls or take a short but challenging hike up the escarpment and reward yourself with a refreshing soak in the top pools.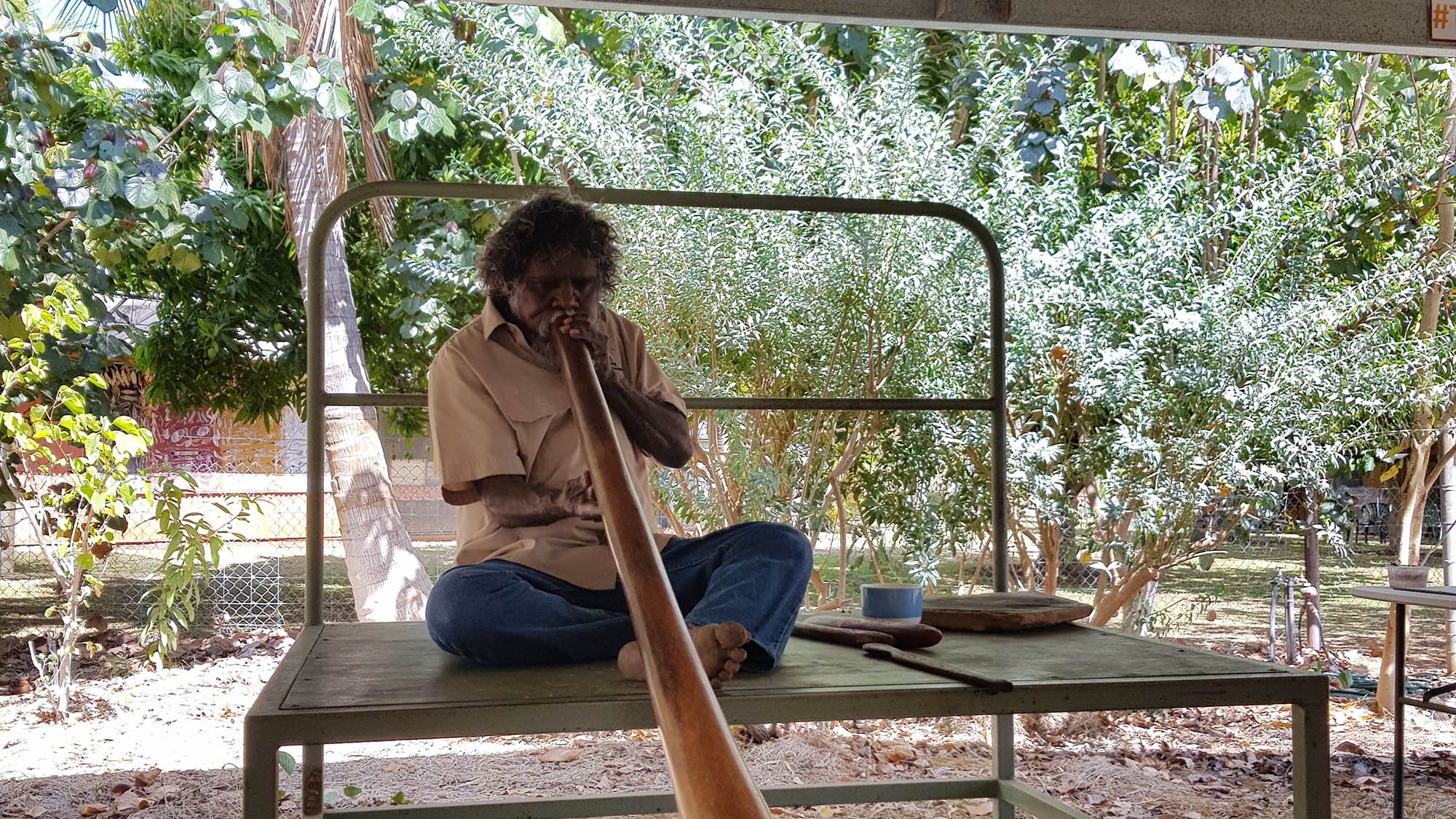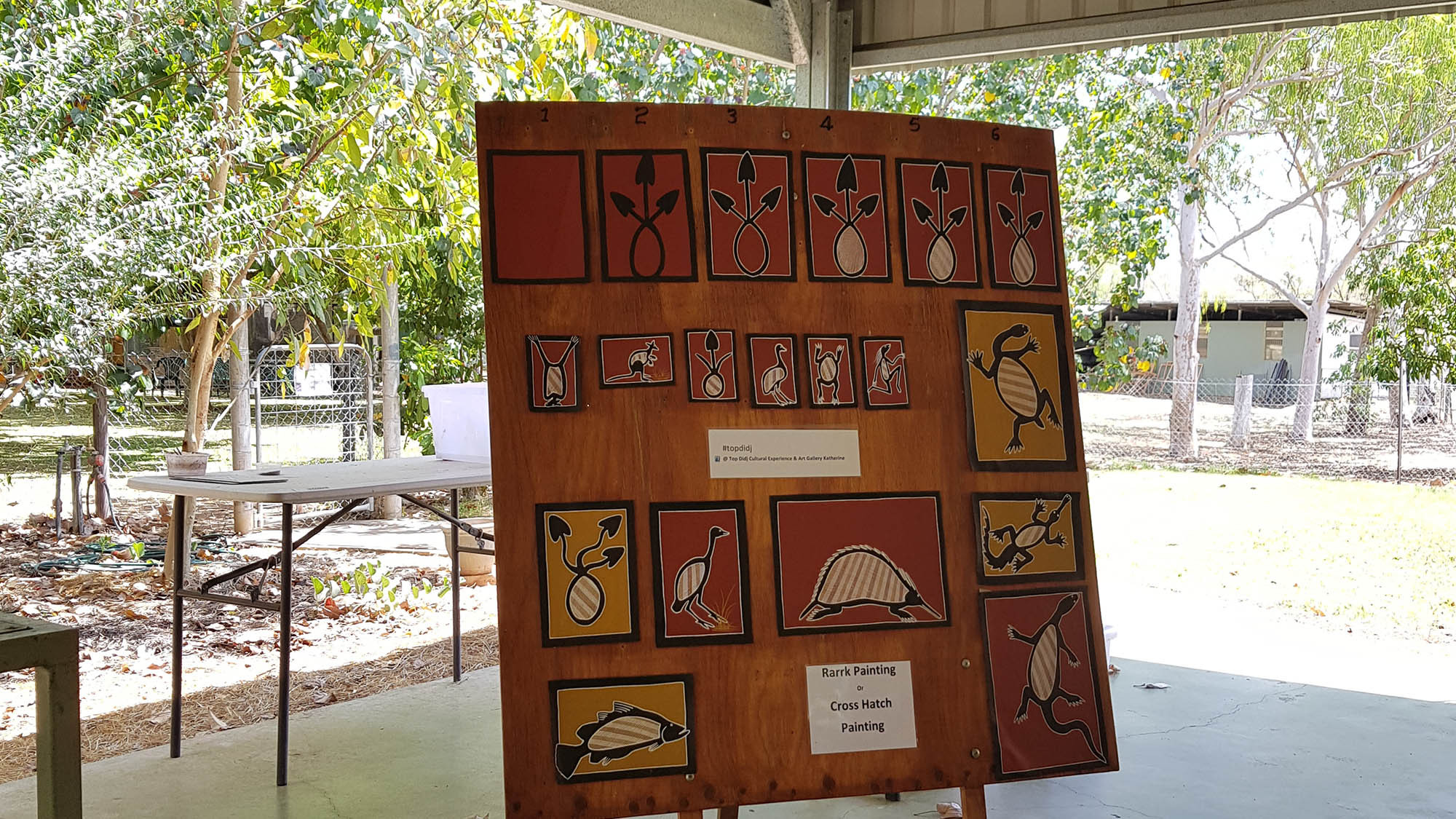 Top Didj Experience
Located just 5 minutes outside of Katherine, the Top Didj Experience provides an opportunity to chat with Manuel Pampkal, a local Indigenous artist who grew up in the bush. He encourages you to ask questions about himself and how he grew up, and in turn, he also asks questions of you. There is an opportunity to create your own Rarrk painting, light a fire and throw a Spear with a Woomera. This is also a great place to purchase Aboriginal paintings. Also, be careful not to take a wallaby home – they're very cute!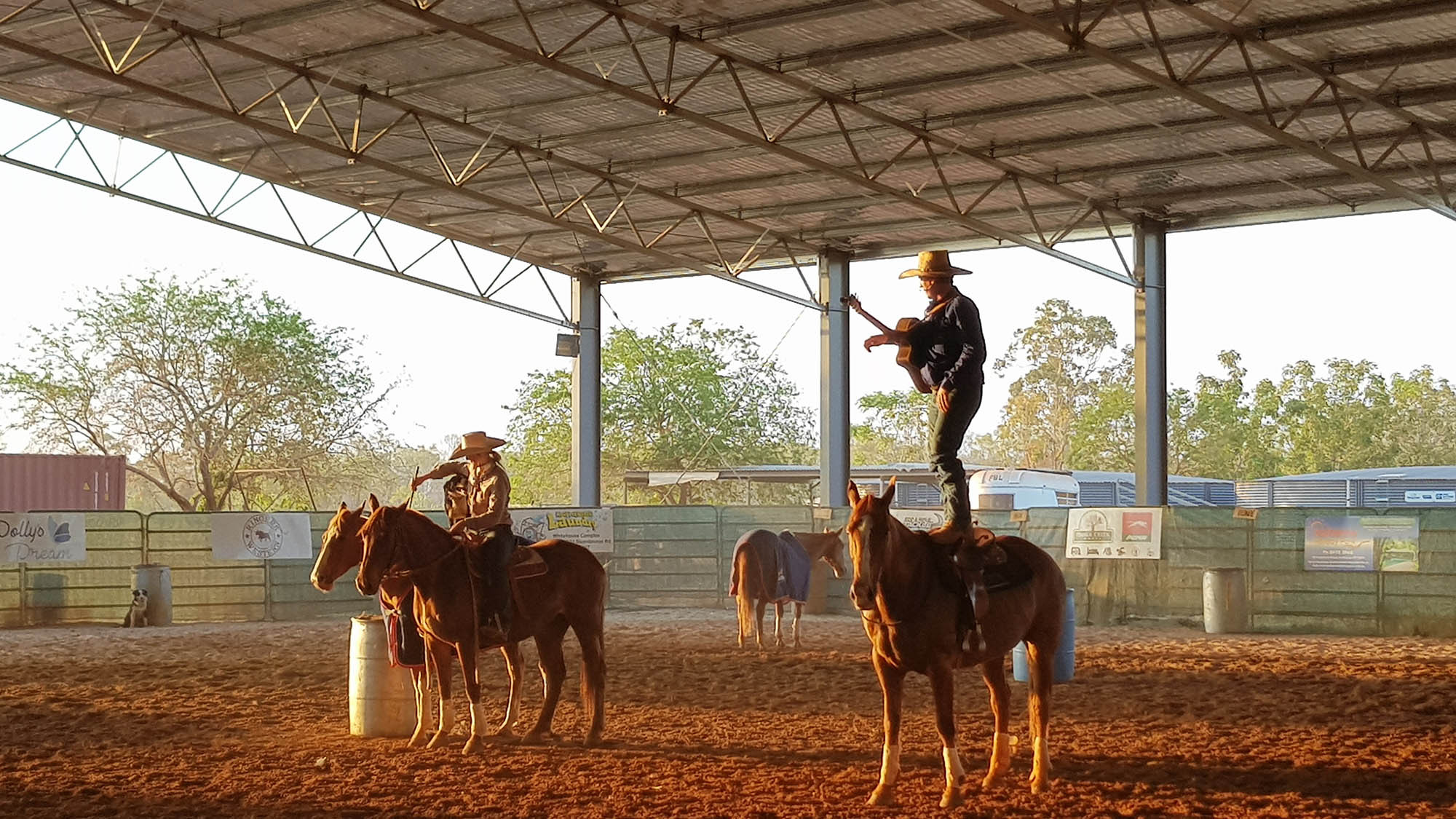 Katherine Outback Experience
The Katherine Outback Experience makes for a unique afternoon. Run by Tom Curtain, multiple Golden Guitar winner and horseman extraordinaire, the show offers real insight into Outback life in the Top End. It's a show but unlike you've ever seen before. No show is ever the same, with the 'cast' continuously changing depending on the animals Tom and his team are training at the time. Enjoy watching and learning how the team at Katherine Outback Experience trains horses and working dogs, and witnessing their progression on the spot, all entwined with live music and humorous bush tales.
Click here for our Top End deals including the Katherine region or contact the NT Now team on 1800 854 897 or deals@ntnow.com.au
Image credit: Tourism NT, Natalie Sum, Mitch Fox, Shaana McNaught, Backyard Bandits
Explore our featured deals: