With the NT's varied arts and culture continuing to grow and expand, you'll have access to incredible experiences that will leave a lasting impression, whether you're a keen art-fan or not. From world-class art centres and galleries to unique festivals and events, as well as historic Aboriginal rock art sites and cultural tours – there's something for everyone in the NT.

The diverse harbour city of Darwin, and capital of the NT, is the perfect place to begin exploring the territory's incredible variety of arts and cultures through a range of festivals. These include the Darwin Aboriginal Art Fair (9 – 11 August 2019), the National Indigenous Music Awards (10 – 11 August 2019) and the Darwin Festival (8 – 25 August 2019) which provides an array of local, national and international talent. There's also the inaugural Garrmalang Festival (23 – 26 May 2019) – a celebration of Aboriginal and Torres Strait Islander Peoples that focuses on song, dance, language, knowledge, heritage, family and country.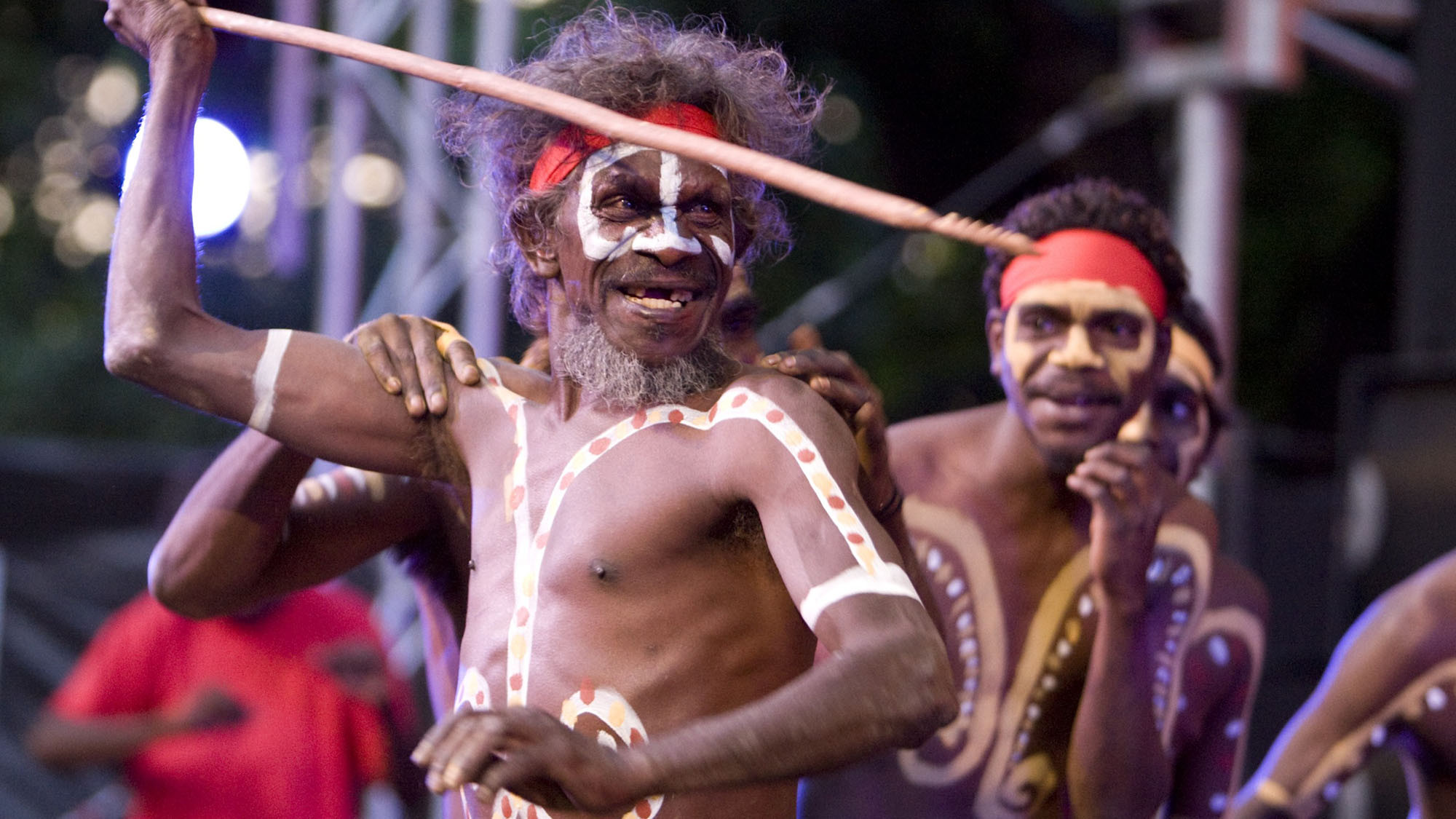 Image: Traditional Aboriginal dance at the Darwin Festival (credit Peter Eve & Tourism NT)
East of Darwin you'll find Kakadu National Park where you can explore some of the oldest Aboriginal rock art ever found at Ubirr, dating back 20,000 years, plus explore the historic works at Nourlangie. The Territory Arts Trail will take you on a journey though this vast expanse of natural wonders and into traditional Aboriginal Australia where you can step back in time while listening to creation stories and admiring these historic artworks. Explore other examples of traditional rock art at the Nanguluwur Rock Art Site and Walk, the Burrungkuy rock art site and visit Hawk Dreaming Wilderness Lodge where you'll find Cannon Hill's significant examples.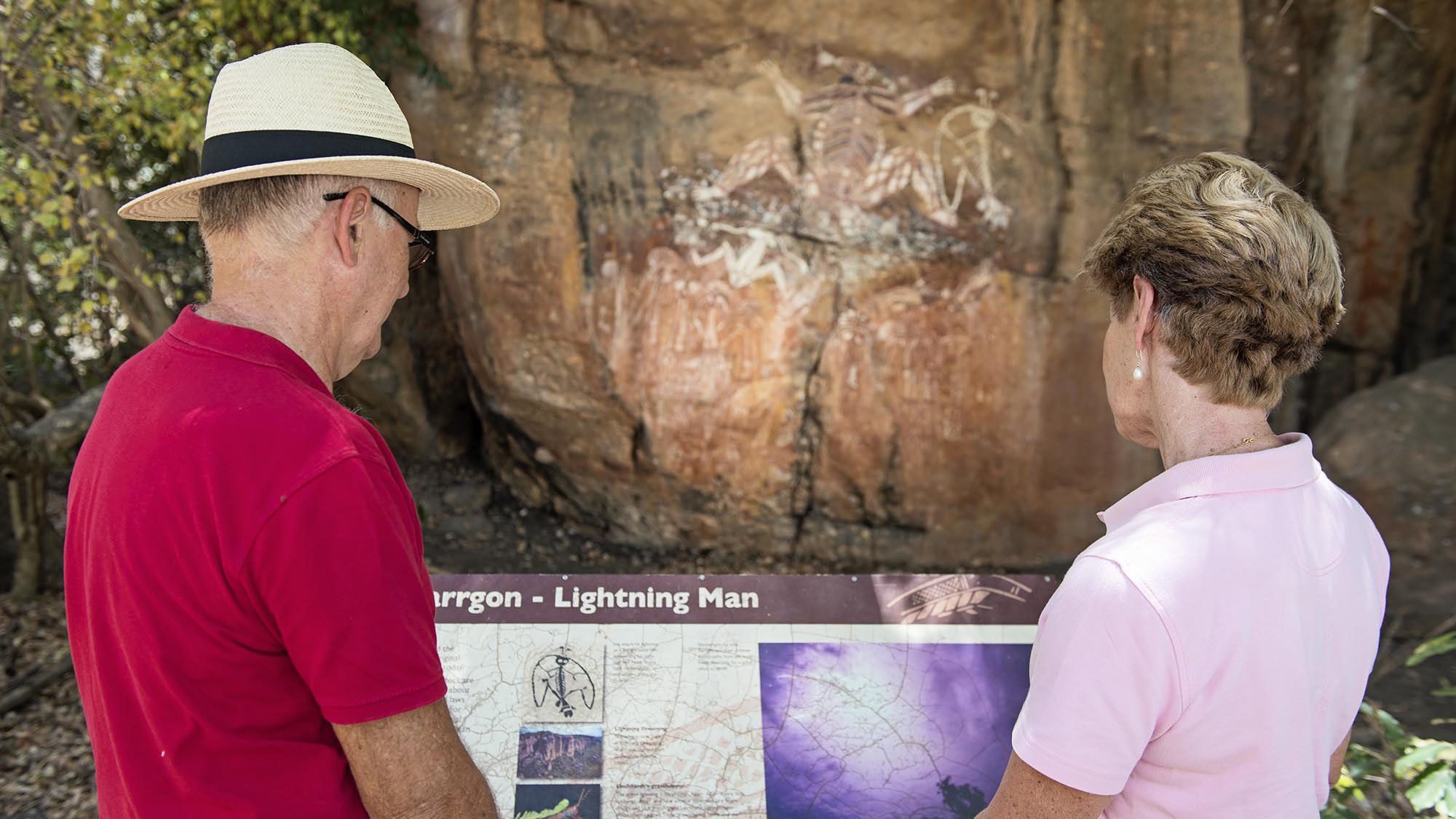 Image: View historic rock art at Nourlangie Rock in Kakadu National Park (credit Peter Eve & Tourism NT)
Known for having some of the best collections of Aboriginal art in the NT, Alice Springs and its surrounds are a must-visit for art-lovers countrywide. A visit to Araluen Arts Centre is a must with the location known as the keeping place of stories with the building holding some of the most significant artworks in Central Australia, showcasing the beginning and continuing development of the Contemporary Aboriginal art movement.
Follow the Arts Trail to the Barkly region where the local Aboriginal Warumungu people share their unique stories and culture or visit the remote Aboriginal community of Ali Curung where you'll discover the Arlpwe Art Gallery and Art Centre. Near the famed Kings Canyon, you will find Ikuntji Artists – an Indigenous owned and run art centre first established in 1992 where you can experience the studio space and meet artists.
Alongside art galleries and meeting locals, you can also attend unique festivals including the popular Alice Springs Beanie Festival (28 June – 1 July 2019). From humble beginnings in 1997 with a core group of committed beanie-ologists, this fun community event has grown into a nation-wide attraction and features an array of artistic and creative handmade beanies created by both Aboriginal and non-Aboriginal artists. Why not travel between 5 – 14 of April 2019 and experience Parrtjima – a Festival of Light. This one-of-a-kind light festival features incredible Aboriginal artworks projected onto the iconic landscape of the West MacDonnell Ranges as well as plenty of other events, including interactive workshops, music, films, and impressive light installations.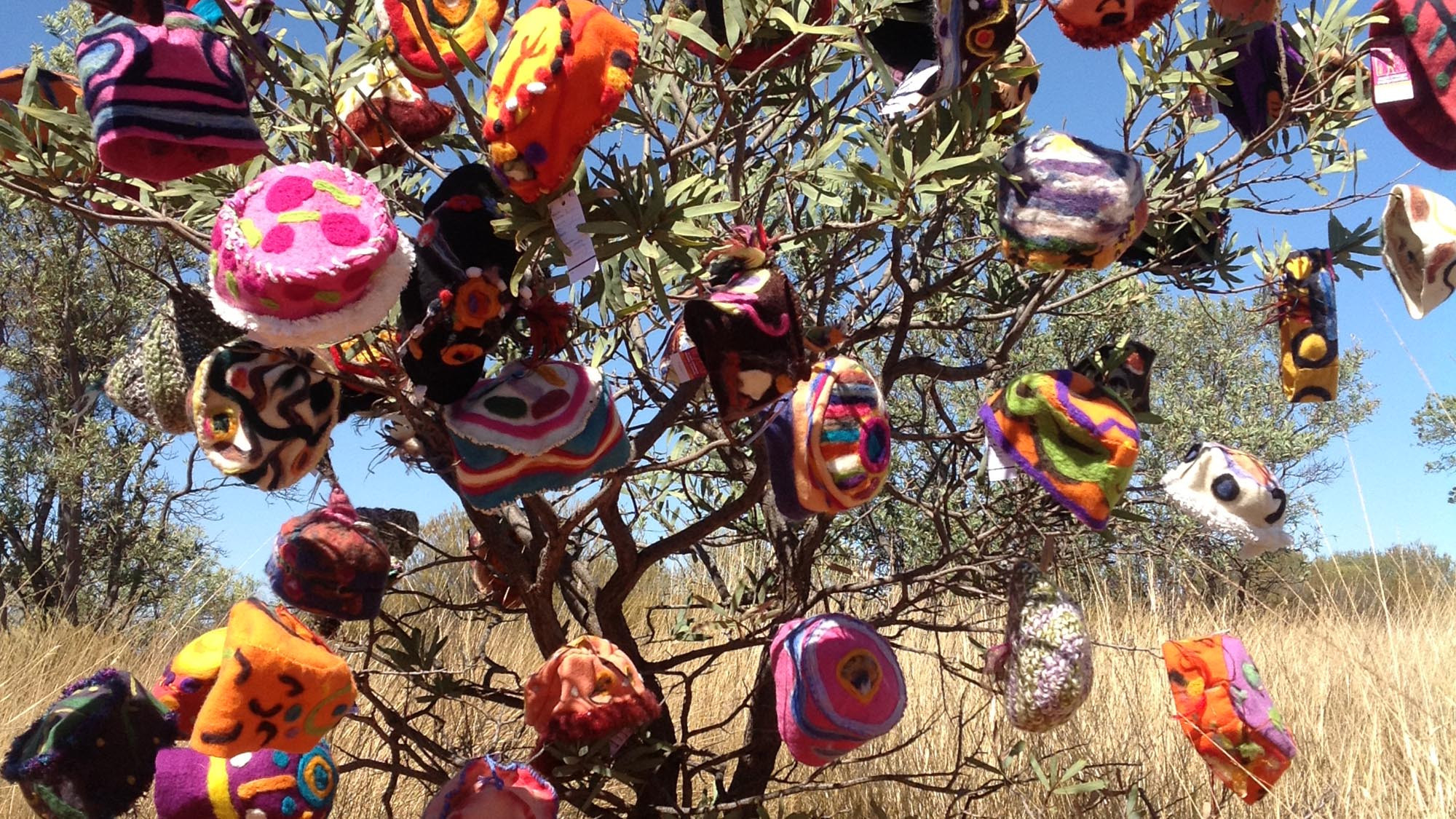 Image: some of the many colours and designs at the popular Alice Springs Beanie Fsetival (credit: Tourism NT)
Further out at the mesmerising Uluru (the centrepiece of the NT) and its surrounds you'll find plenty of opportunities to experience authentic artwork as well as the iconic Australian landscape in the heart of our country. Here, you can join in a free ranger-guided Mala Walk at the base of Uluru and visit the local Maruku Arts where not only will you find traditional wooden carvings, paintings and jewellery created by local Anangu artists, but you can also participate in a dot-painting workshop. Don't forget to also take the time to view the famous Field of Light in all its illuminated glory next to Uluru.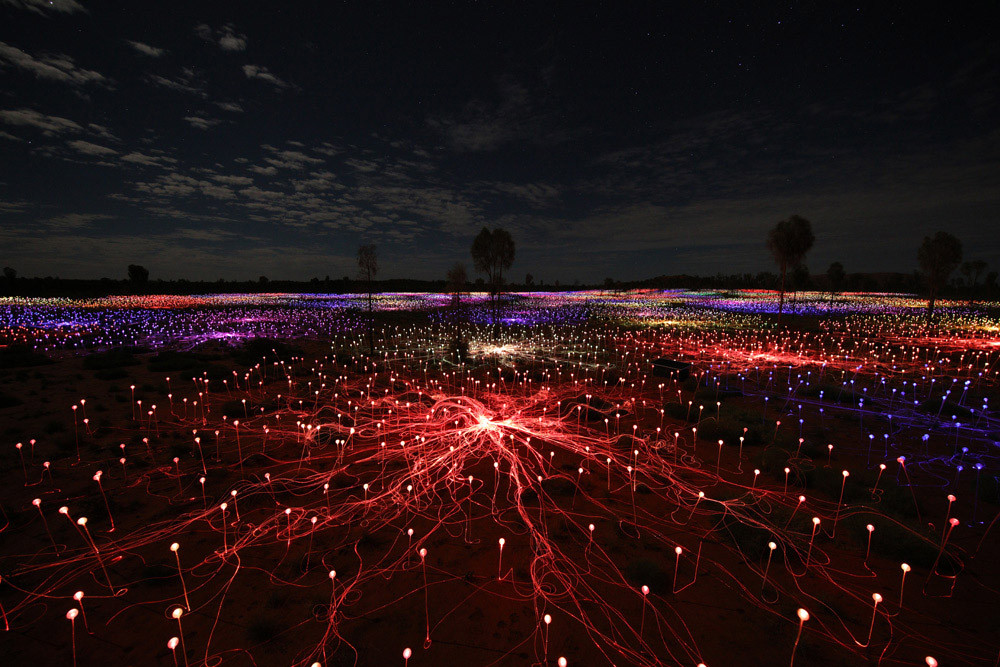 Image: It's no surprise that Field of Light has been drawing tourists from far and wide to Uluru (credit: Field of Light)
Thanks to the immense popularity of Field of Light, it has been excitingly announced that Darwin will soon feature another light installation from celebrated artist Bruce Munro called Tropical Light. This new light installation will illuminate the stunning features of the state's tropical Top End during the luscious green season, when the area is rich with wildlife and the growth of nature, and will run between October 2019 and April 2020.
Immerse yourself in the artistic and cultural wonders of the Northern Territory on the extensive Territory Arts Trail for an Australian experience like no other!
Header image: Nourlangie rock art (credit Peter Eve & Tourism NT)
Explore our featured deals: