DoubleTree by Hilton Alice Springs
It's hard not to satisfy your hunger with the DoubleTree's variety of unique eateries. Saltbush Restaurant provides an exciting and innovative menu based on Australian bush food foundations and is open daily for breakfast, lunch and dinner. If you're after award-winning fine-dining, then Hanuman is the place for you with a menu that focuses on Thai and Indian specialities like its sister eatery in Darwin, both of which are favourites of locals and tourists alike. If you're after something different you can unwind in the inviting Deck Bar, a luxurious cocktail style lounge.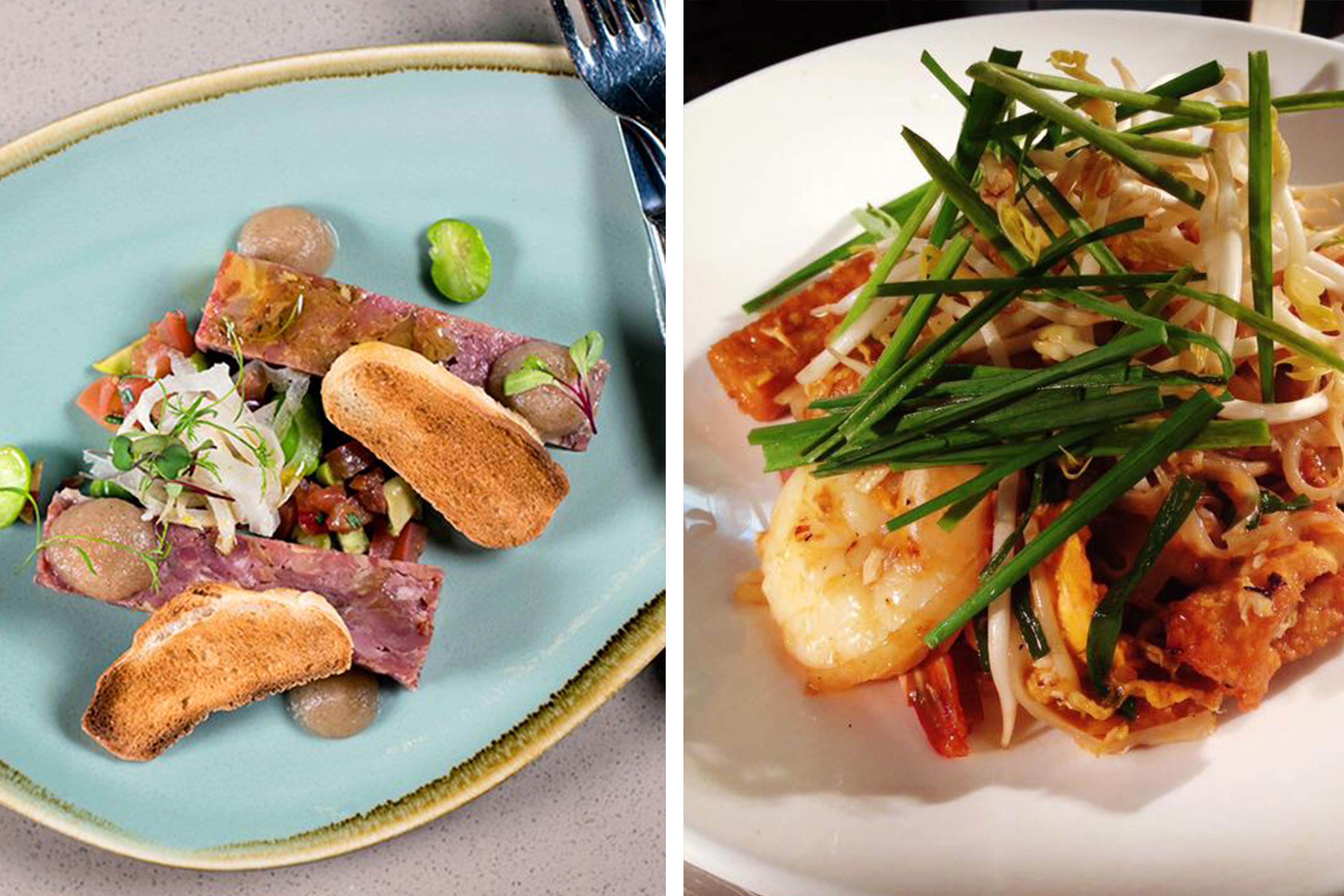 Image: Saltbush (left) dishing up contemporary Australian dishes and Hanuman (right) providing modern Thai delicacies (credit @DoubleTreeByHiltonAliceSprings and @hanumanalicesprings via Facebook)
Bean Tree Cafe

If you're planning a visit to Alice, you've probably already got the Olive Pink Botanic Gardens on your itinerary, so you can experience its vast array of plants from Australia's vast arid interior. This café, located within the stunning gardens, is drawcard for both tourists and locals alike thanks to its delicious food and drink served amongst the local flora and fauna. You'll enjoy a menu that includes a homestyle range of vegetarian and meat dishes such as burgers and salads as well as tarts, cakes and slices to sweeten your day. As you dine, keep an eye out for local garden inhabitants like the entertaining western bowerbird or impressive perenties (large monitor lizard).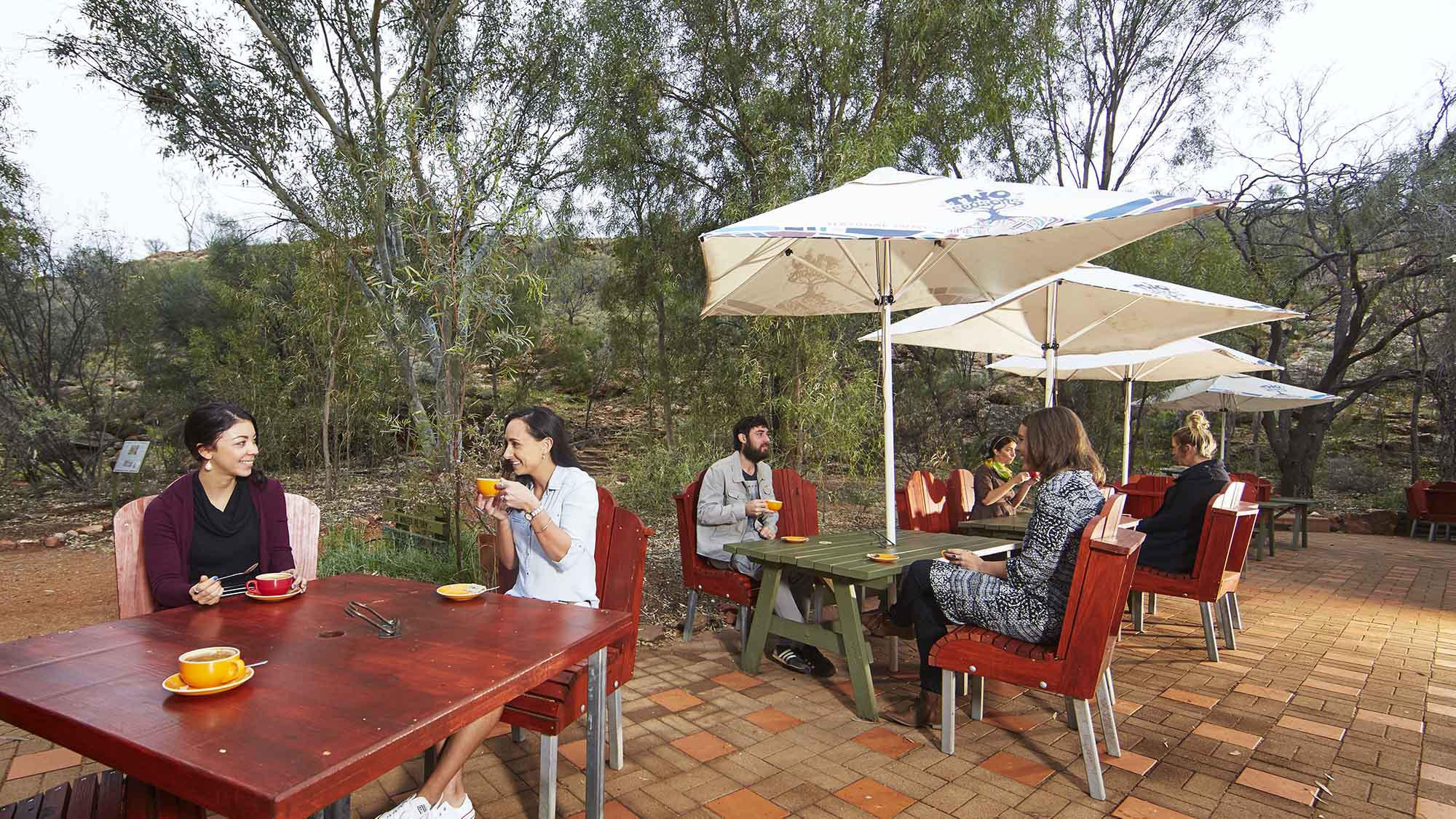 Image: Enjoying the surrounding flora and fauna (credit Peter Eve & Tourism NT)
Lasseters Hotel Casino
The Lasseters' complex has plenty of places to dine – from an iconic destination for a great grill meal at The Juicy Rump to Tempo, a new and exclusive wine and cocktail bar that also provides gourmet tapas and desserts. Tali, the Crowne jewel, is Lasseters' premium restaurant boasting premium fine dining with an à la carte menu that features modern Australian and French flavours such as Sliced Spicy Pork Belly, Coffin Bay Oysters, Wagyu Scotch Fillet and Raspberrry and Custard Mille Feulle. The premier restaurant also features an extensive wine menu and theatrical open plan kitchen. The Goat & Bucket house of hops provides a new dining experience in Alice Springs with a dark and moody interior that pairs well with a menu matched with craft beers from all around the world. Each dish is specifically crafted to accompany one of over 13 specialty beers including gourmet sausage, chicken wings, sliders and Goat & Guinness pie.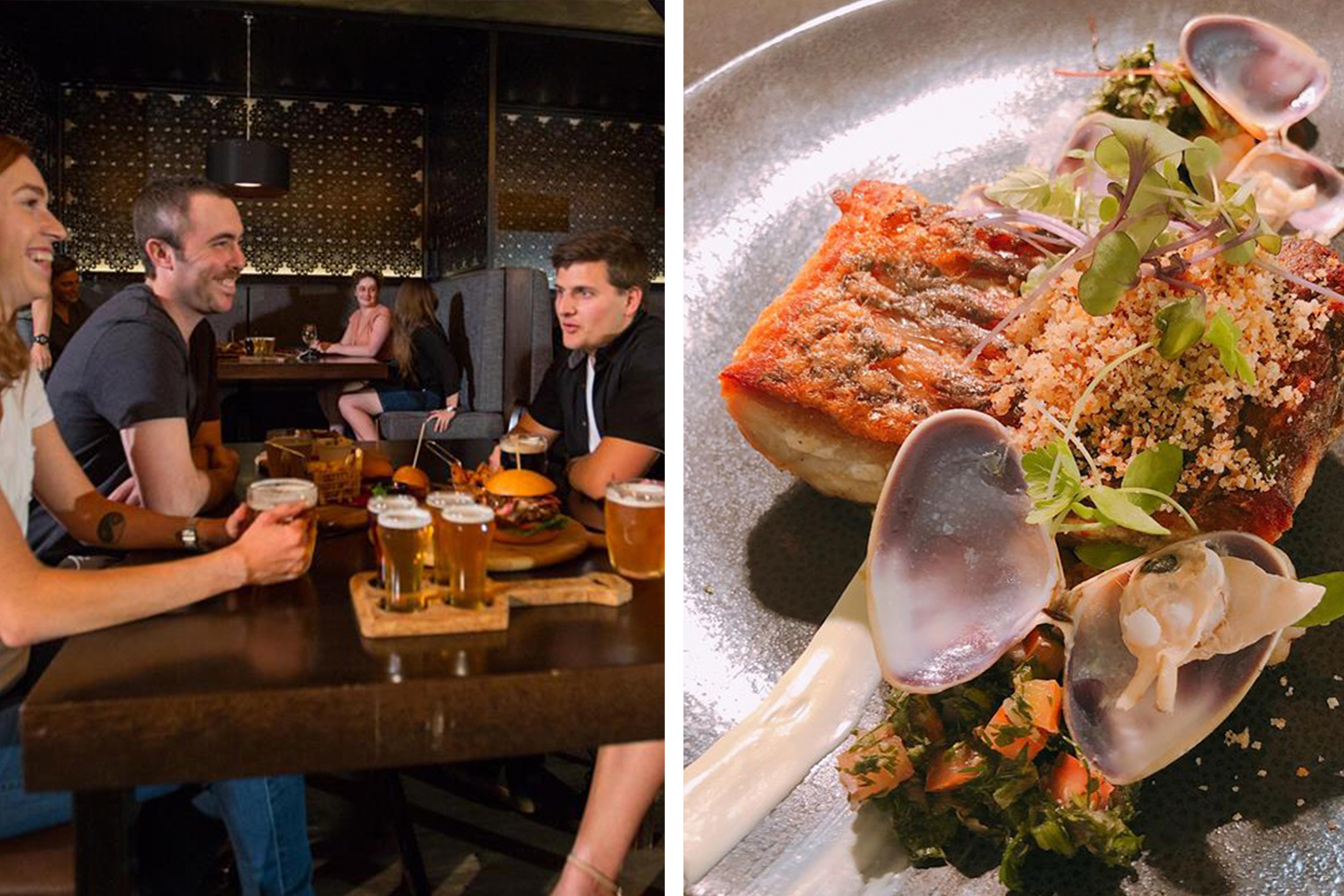 Image: With plenty of dining options, there's something for everyone at Lasserters (credit @LassetersAU via Facebook)
Page 27
Tucked away in the Fan Arcade off the Todd Mall is Page 27 - Alice's own slice of Melbourne's laneway culture. Loved by locals for its all-day brekky and pumping tunes, this little cafe has become a bit of an institution for lovers of all things cool. With a menu boasting a range of foods, from traditional breakfasts to specials like fresh poke bowls, Funghi Al Parmigiano and quinoa spinach fritters, you'll find it hard not to come back for more. Page 27 also provides delicious, high-quality coffee, turmeric lattes and for warmer days cold drip coffees to help you cool down while still getting your caffeine hit.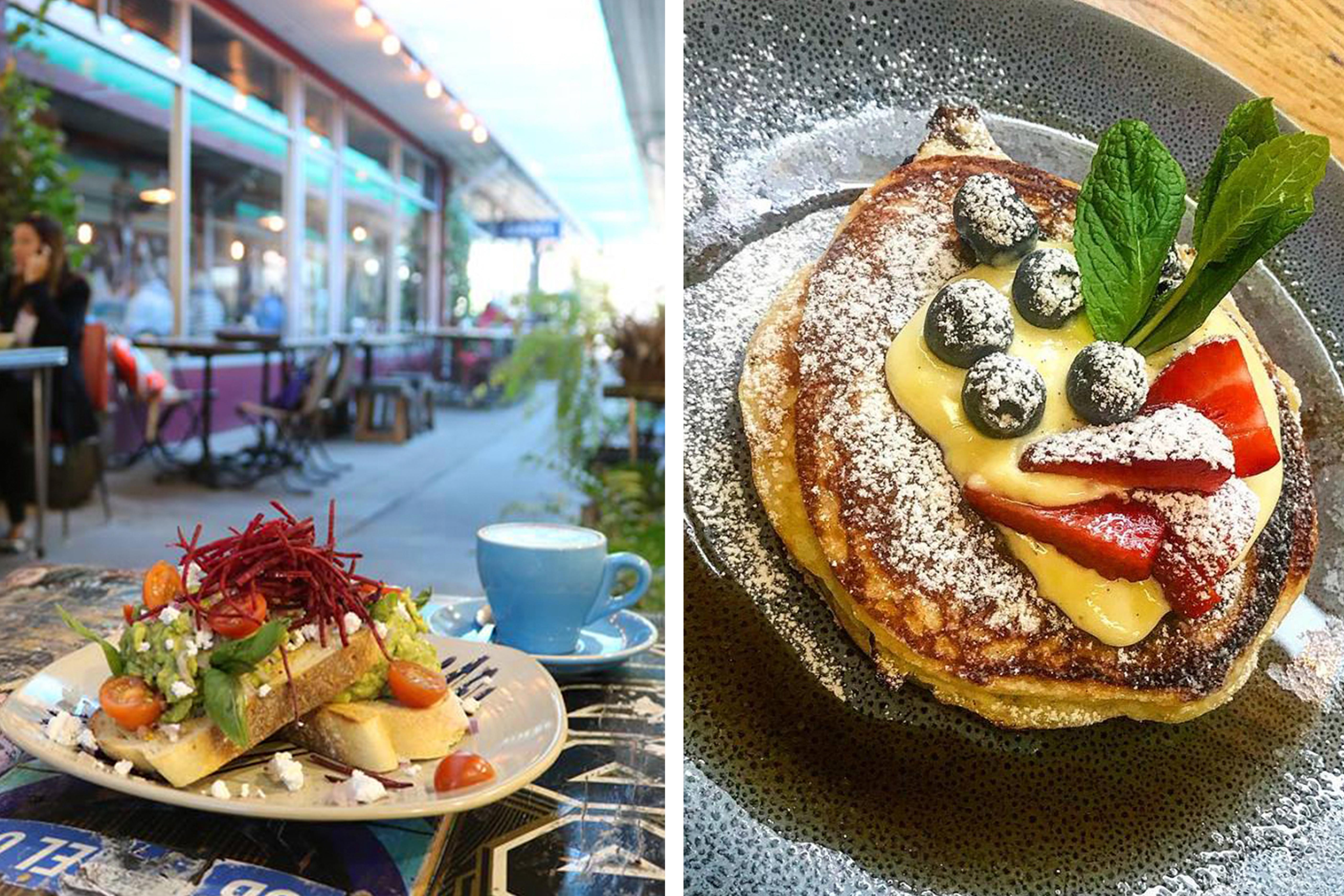 Image: Dreamy breakfasts with fresh produce at Page 27 (credit @Page27Cafe via Facebook)
Epilogue Lounge
Epilogue is Page 27's sister eatery, located on the other side of the Todd Mall. Open until the wee hours of the morning, Epilogue is famous for its share plates (the nachos are insane!) and vibrant live music scene. The menu includes plenty of mouthwatering meals including a range of fresh pizzas, burgers and share plates which will tempt with twice cooked pork belly, crispy tiger prawns and Chinese chicken drumettes. You'll also find a fantastic array of drinks including cocktails like a Jalapeno Tequila Smash (do you dare?). There is always something happening at Epilogue to entertain including open mic comedy nights as well as opportunities to dance in the rooftop section with popular events like a Funky Motown Party and an Afro Calypso Tropical Disco.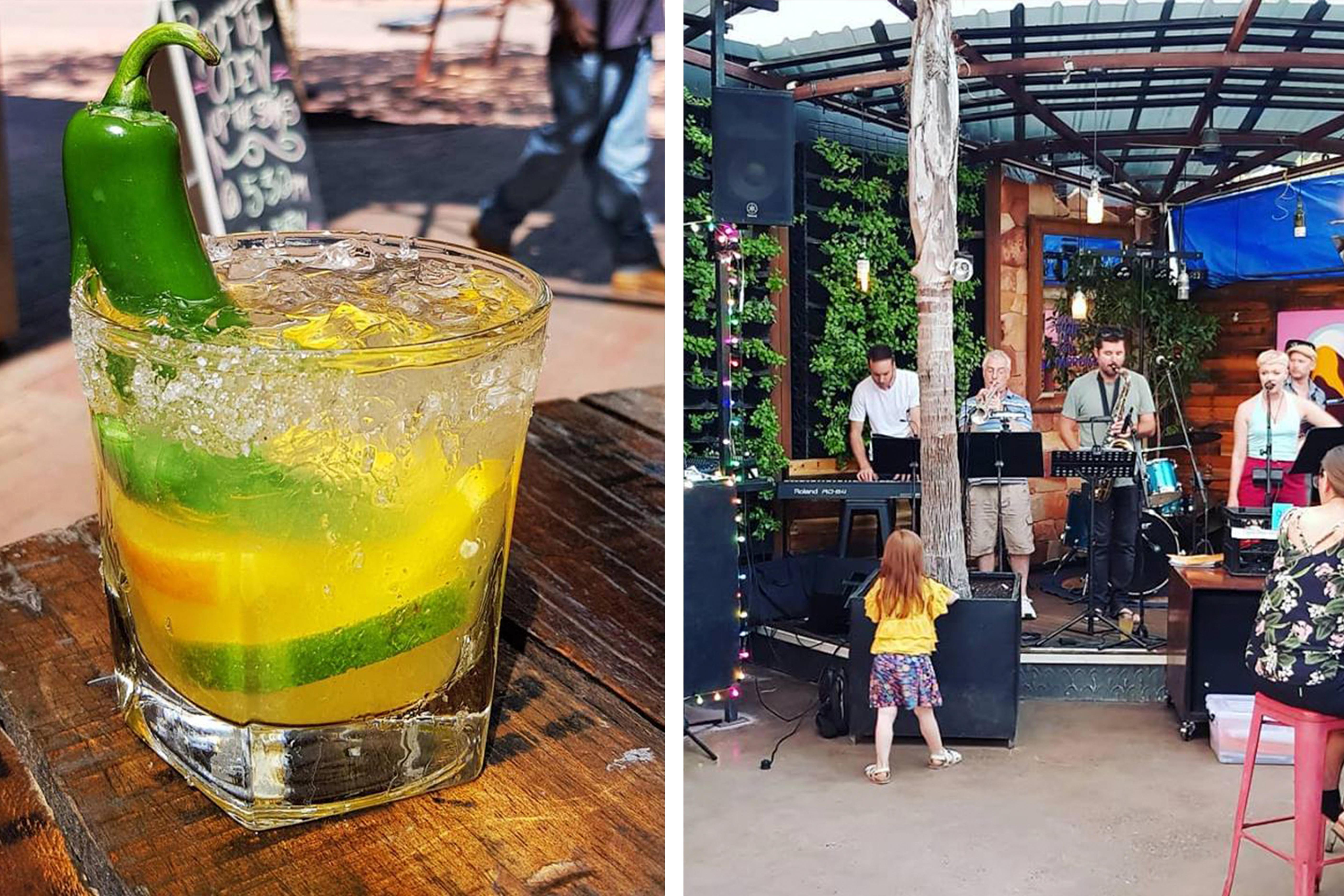 Image: Test your tastebuds with some wicked cocktails while dancing to live music at Epilogue Lounge (credit @epiloguelounge via Facebook)
The Overlanders Steakhouse
For a truly historical Australian outback dining experience, you can't go past The Overlanders Steakhouse while in Alice Springs. You'll have a memorable experience dining in the living museum which is decorated with historic saddlery upon the walls and in the rafters from local drovers of the past (as well as plenty of cricket memorabilia). Combining with this rustic atmosphere is a hearty menu including smoked wallaby, plenty of steak options and signature dishes like 'The Famous Drovers Blowout' with provides tastings of camel, buffalo, crocodile and kangaroo. You can also find seasonal oysters from South Australia's Eyre Peninsula, a selection of salads, fresh damper and mouthwatering desserts.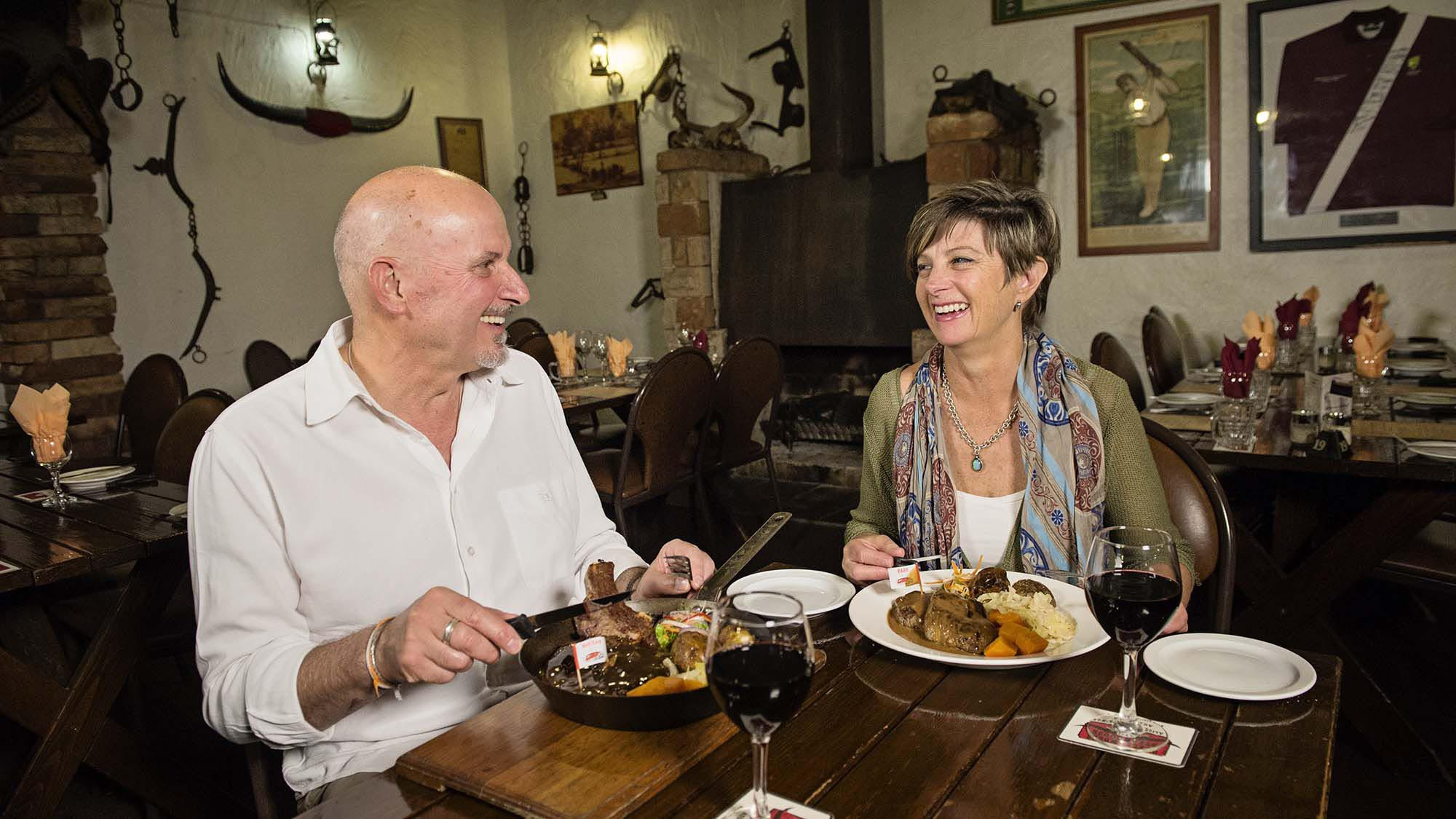 Image: Enjoying the historic outback atmosphere of The Overlanders Steakhouse (credit Shaana McNaught & Tourism NT)
Casa Nostra Pizza & Spaghetti House
For an authentic Italian taste, you can't go past this Italian family owned and operated business which has been a dining staple in Alice Springs for years. Find a seat in this relaxed, old-school family-friendly restaurant at a tabled decked out with a red and white checked cloth underneath the plastic grape vines hanging from the ceiling. Casa Nostra's menu boasts tasty calzones, world class pizza, traditional pasta, special platters and delicious desserts (make sure you try their famous vanilla slice). Their specials board is also hard to avoid with temptations like slow cooked pork belly with red wine demi and mouthwatering bruschetta.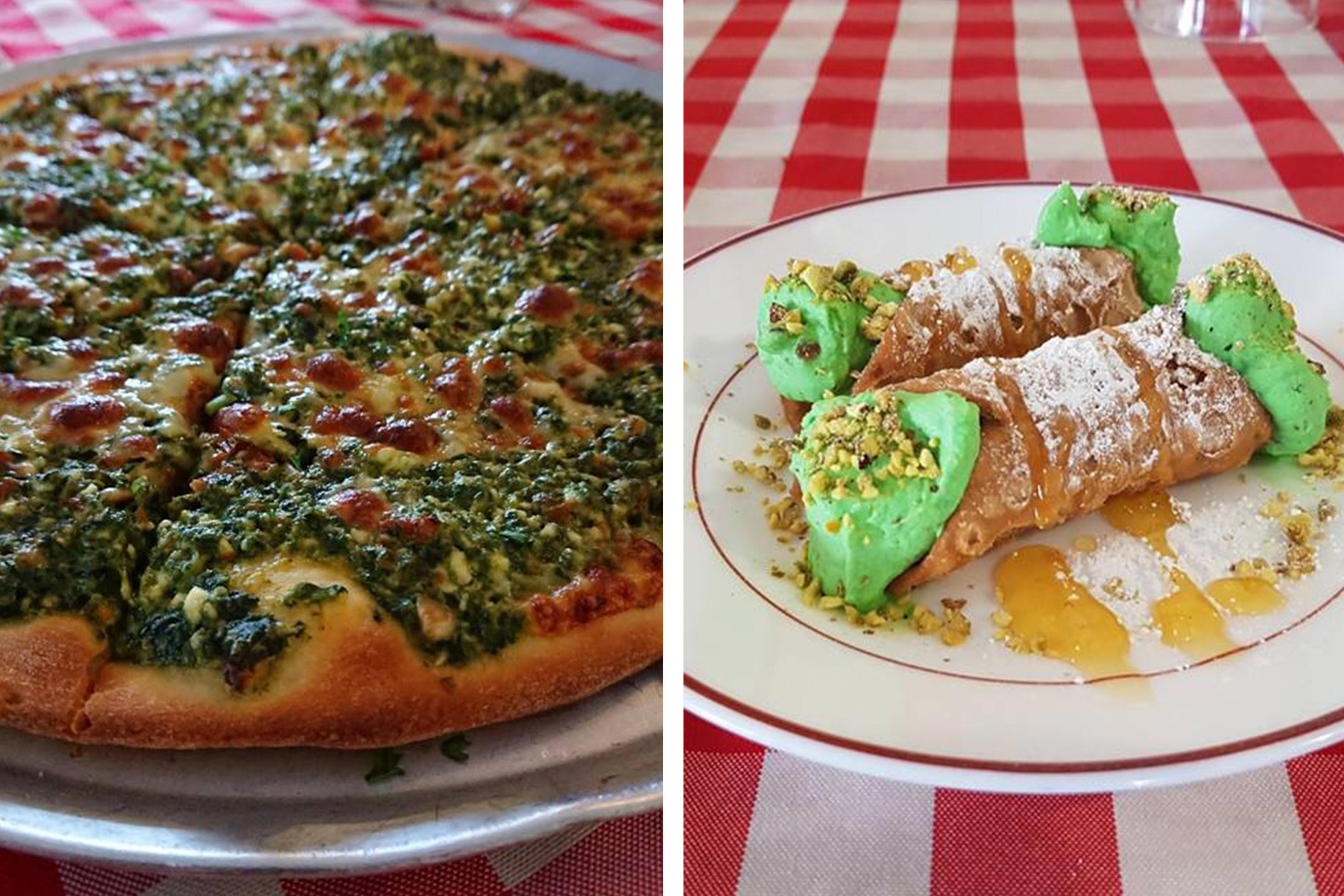 Image: Authentic pizza and cannoli galore! (credit Casa Nostra Pizza & Spaghetti House via Facebook)
Written by Georgina Smerd for NT Now.
Explore our featured deals: