From some of the freshest seafood to arguably the tastiest laksa, Darwin provides a smorgasbord of eateries within its multi-cultural community.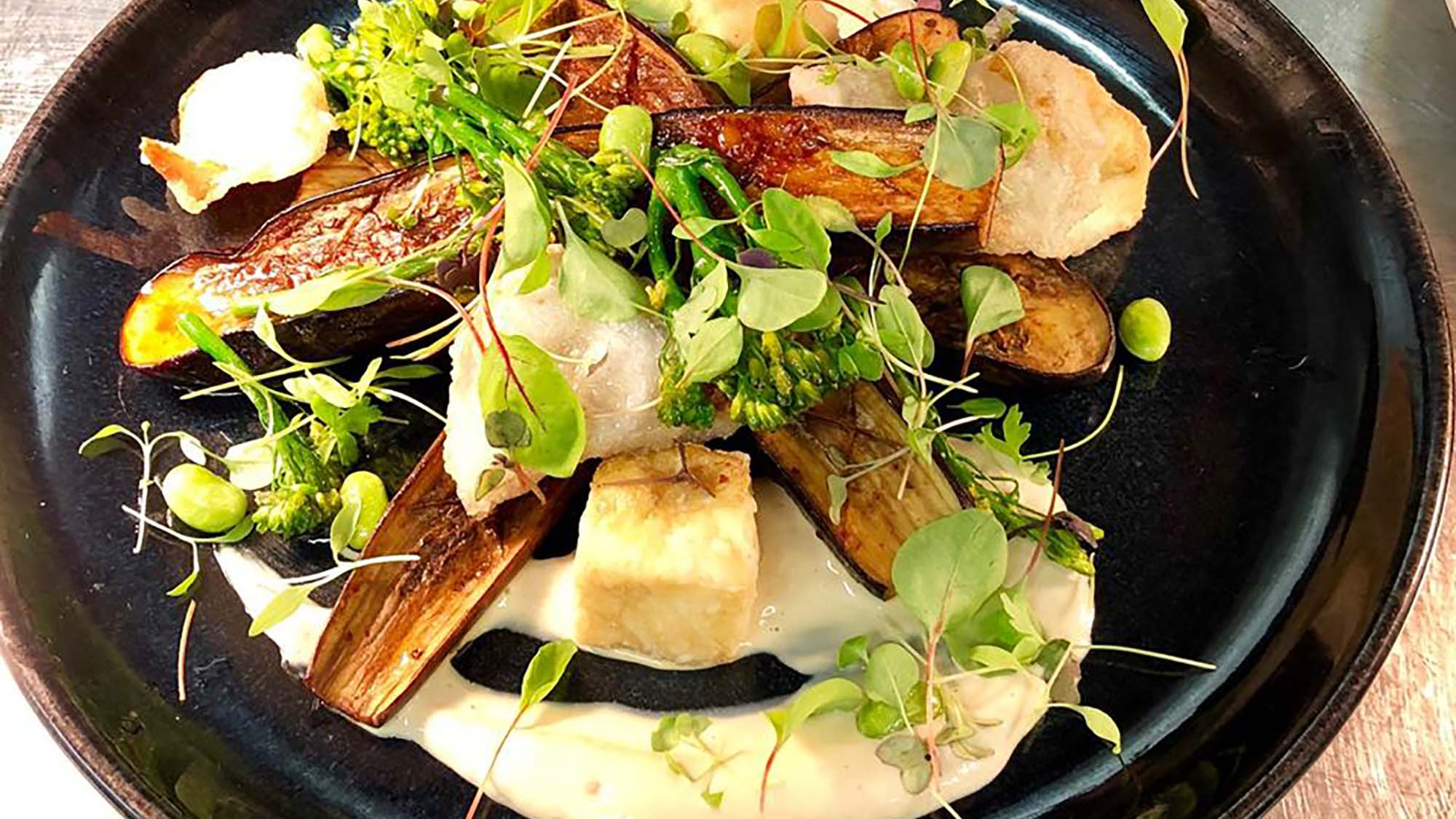 Pee Wee's at the Point
One of (if not) the most popular contemporary restaurant in Darwin, Pee Wee's at the Point, provides fresh dishes utilising local produce such as Buffalo Carpaccio, Coconut, Kaffir Lime and Lemongrass Mackerel and Oven Baked Wild Caught NT Saltwater Barramundi. Located out of the CBD of Darwin in East Point, the restaurant provides you with a dining escape away from the busier centre of the city. Its location also means the restaurants guests have mesmerising views across Fannie Bay – the perfect spot to enjoy the famous Darwin sunsets put on a show. Highly recommended for a special occasion like a birthday or anniversary!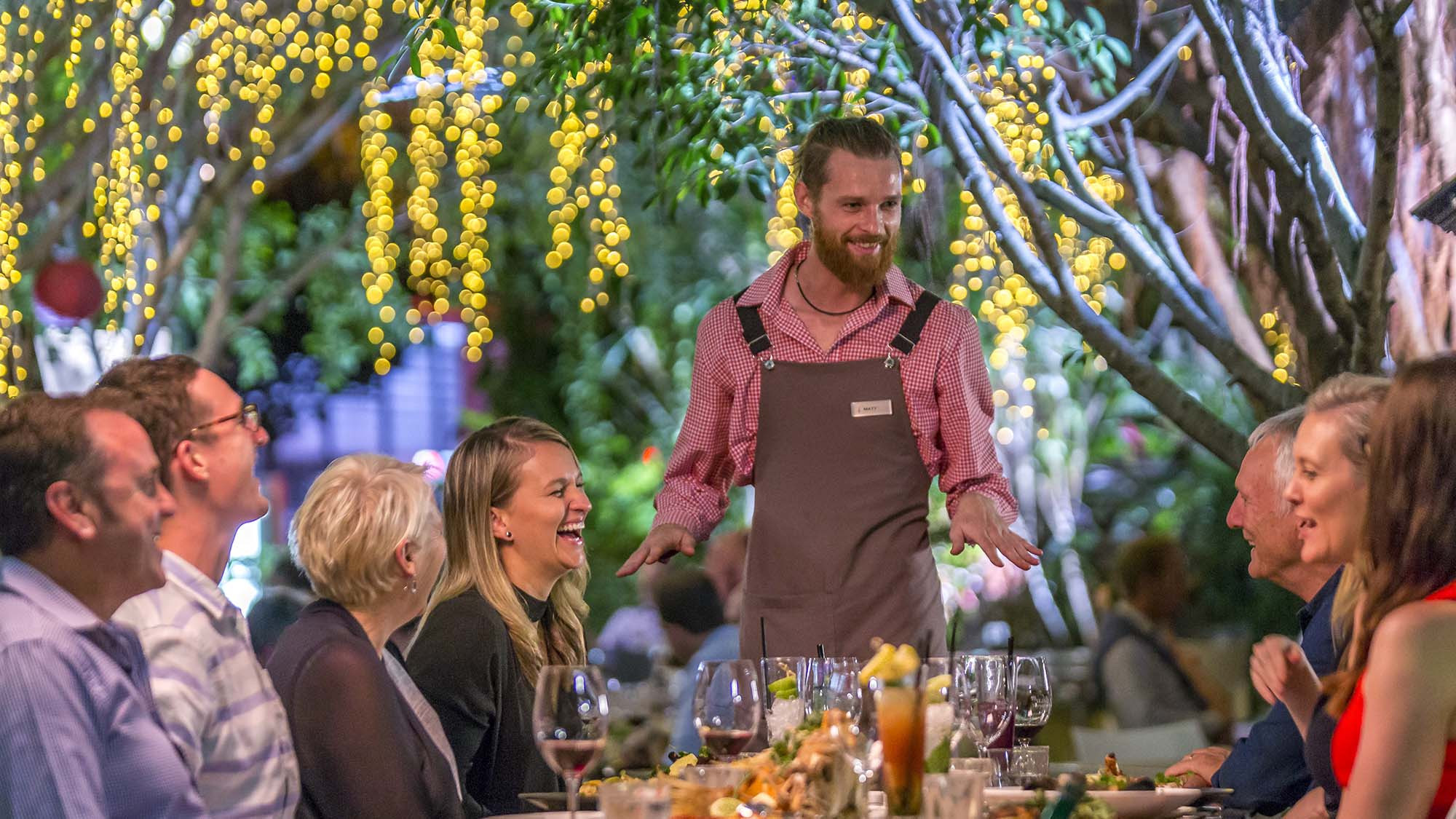 Char Restaurant
An icon of the Darwin dining scene, Char Restaurant, is one of the premium culinary experiences in the tropical city when it comes to steak cuisine. Set amongst the historic Admiralty House which was built in 1937 and remains one of only two BCG Burnett "B" type tropical houses, the grandest of a series of tropical designs by the famous architect. The steak cuts come directly from Char's chosen feedlots all over Australia, sourced for their quality and ranging from a 200 gram eye fillet up to a 1 kilogram Tomahawk with plenty of other dishes and sides.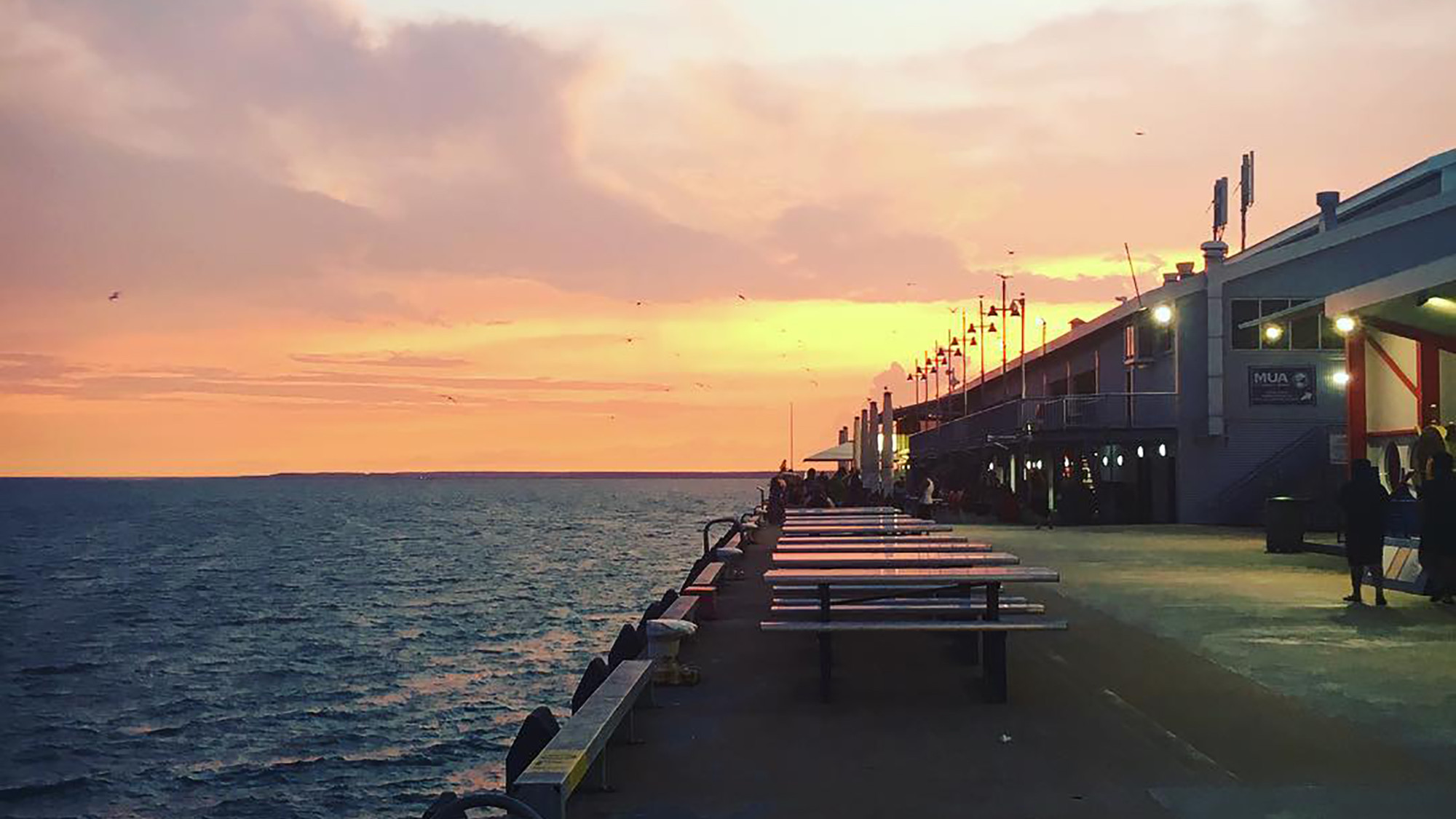 Stokes Hill Wharf
While dining at the historic Stokes Hill Wharf you'll find yourself with an abundance of varied cultural dining options, from casual Alfresco Dining to Restaurant Dining. In the Port Arcade you'll find Incredible India, Port Side Char Grill, The Liquor Bar (for your beverage delights), Red Dragon or grab some fresh fish and chips from Kim's Fish & Chips and watch the sun set from the edge of the jetty. The Starboard Arcade provides Fusion on the Wharf, Wild Burger, Siam Thai and, for a mouthwatering dessert, head to The Ice Cream Shop. If you're after restaurant dining, then book a table at either Crustaceans on the Wharf or The Jetty Restaurant where you'll find an abundance of fresh seafood that will leave you begging for more!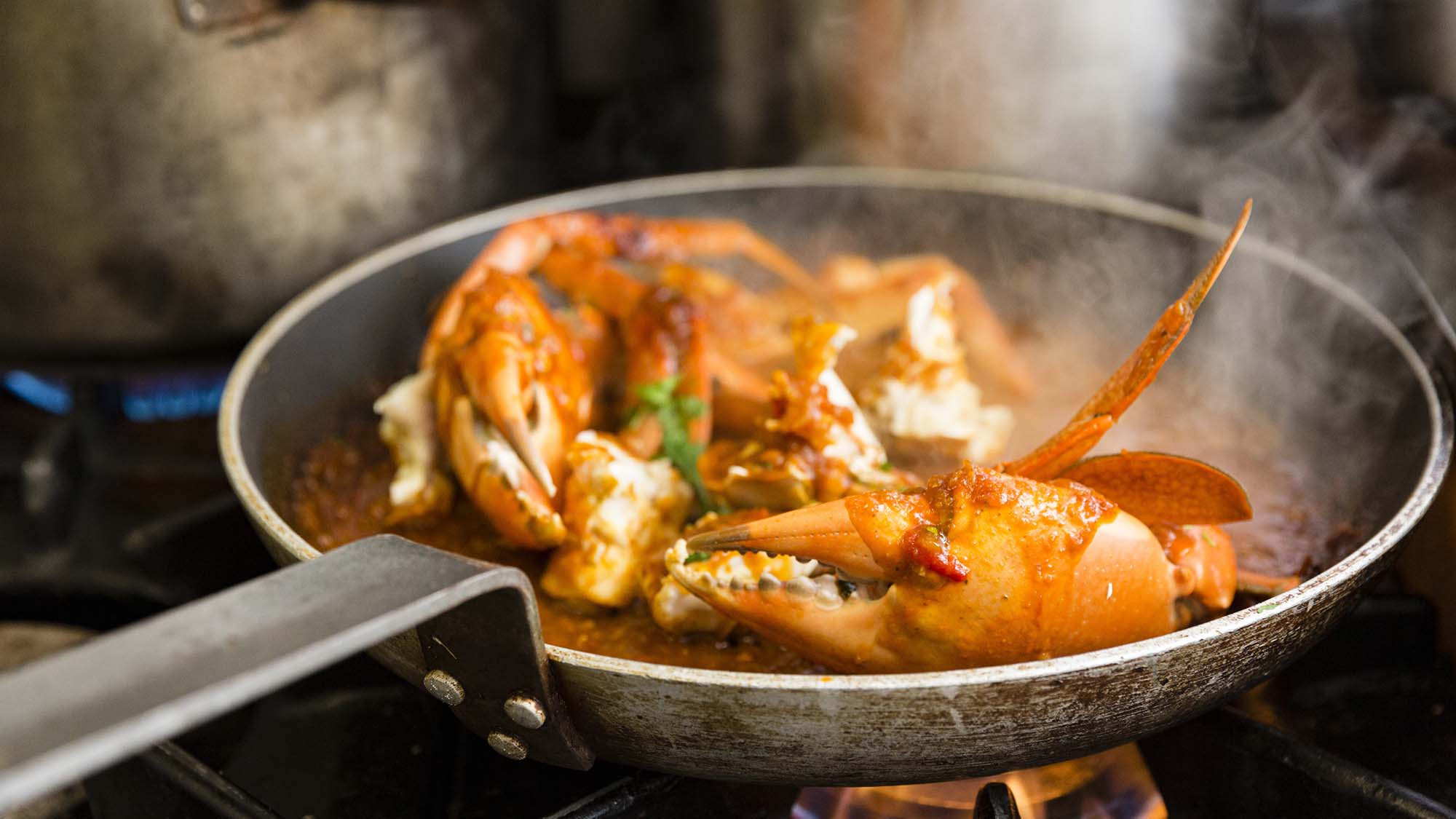 Hotel Darwin
The award-winning Hotel Darwin, which dates back to 1940, is an iconic Darwin institution and has been a long-running watering-hole for the people of the city. This is the place to try a variety of local produce including fresh barramundi, thick rump steak and even mouth-watering kangaroo pie! It provides a relaxed environment with a pool table, sports bar, outdoor dining area, and occasionally fun live music. Meet and make friends with the locals as you enjoy Happy Hour from 4pm every day!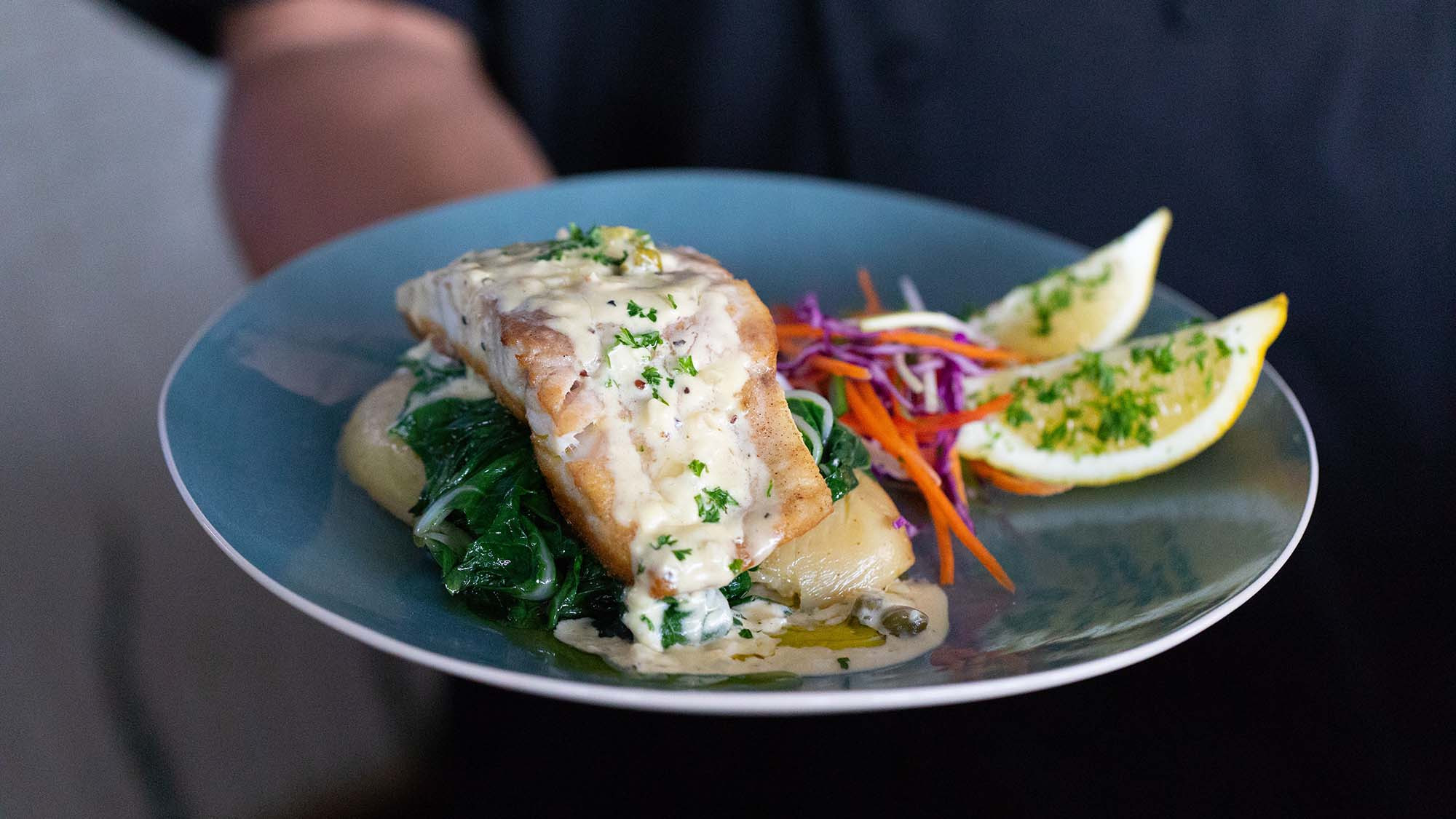 Yots Greek Taverna
We all know how well the Greeks do seafood, so it only makes sense to visit one of the most popular and longstanding Greek restaurants in Darwin, Yots Greek Taverna! Enjoy local, fresh seafood prepared in a variety of mouthwatering recipes including Grilled Octopus, Chilli Anchovies, Prawns Saganaki and Greco Barramundi. You won't be able to leave without also having tasted some of their rich desserts, from Homemade Baklava and Greek Cookies to Yots Deluxe Platter that serves up a bit of everything sweet. Located in Cullen Bay Marina, you'll also enjoy marina views from the relaxing outside wharf dining area.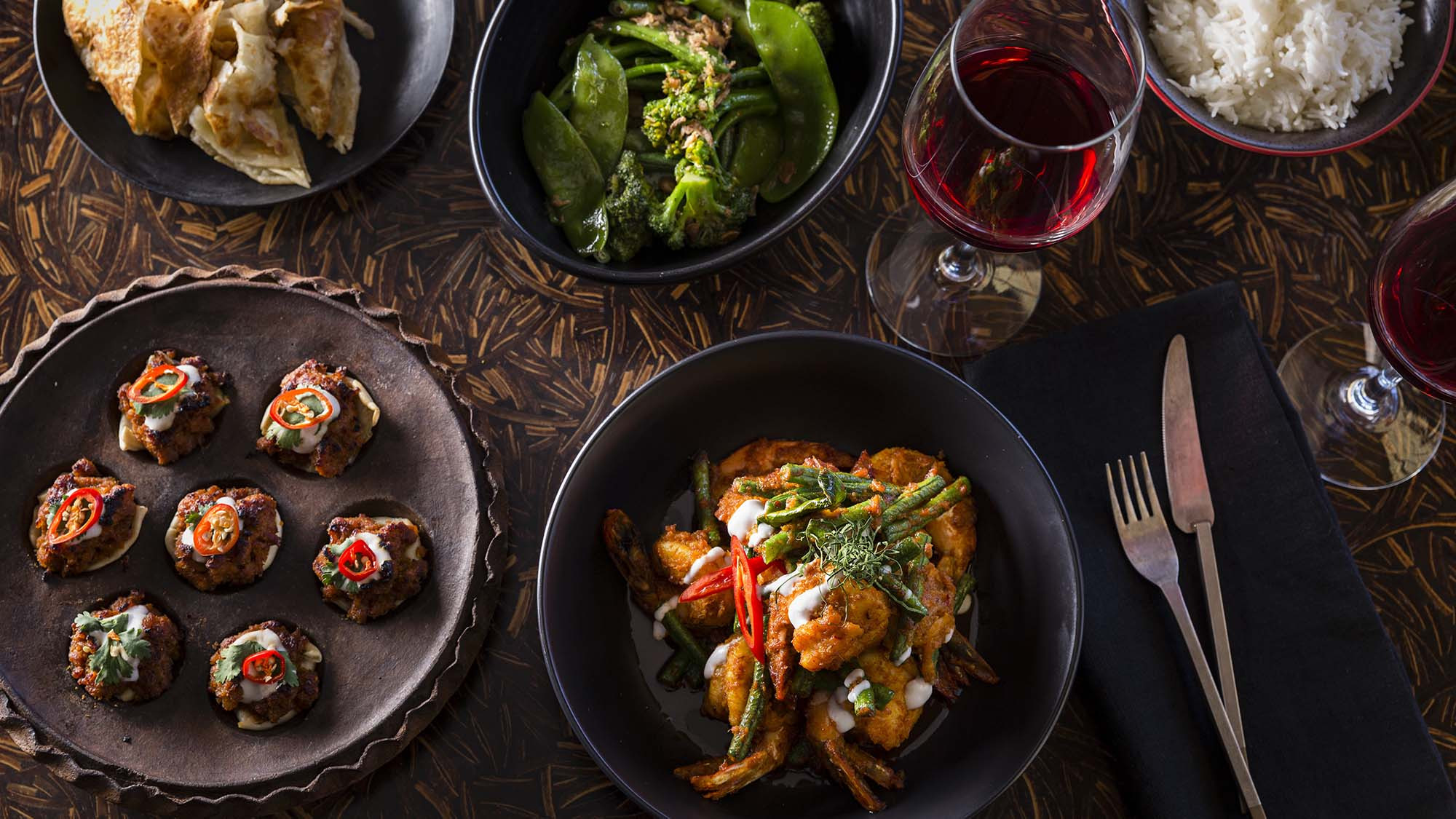 Hanuman
A little bit of south-east Asia in the heart of the Northern Territory, Hanuman Restaurant is a popular Darwin establishment that also boasts an eatery in Alice Springs. Well-known restaurateur Jimmy Shu has furnished this Mitchell Street business with tables and artwork from his Asian travels which is a huge drawcard for this indoor and alfresco setting. An even greater lure is the food itself. With everything from the signature butter chicken dish to hanuman oysters, there's bound to be something to satisfy on this extensive and exciting menu. And the prices are tasty too.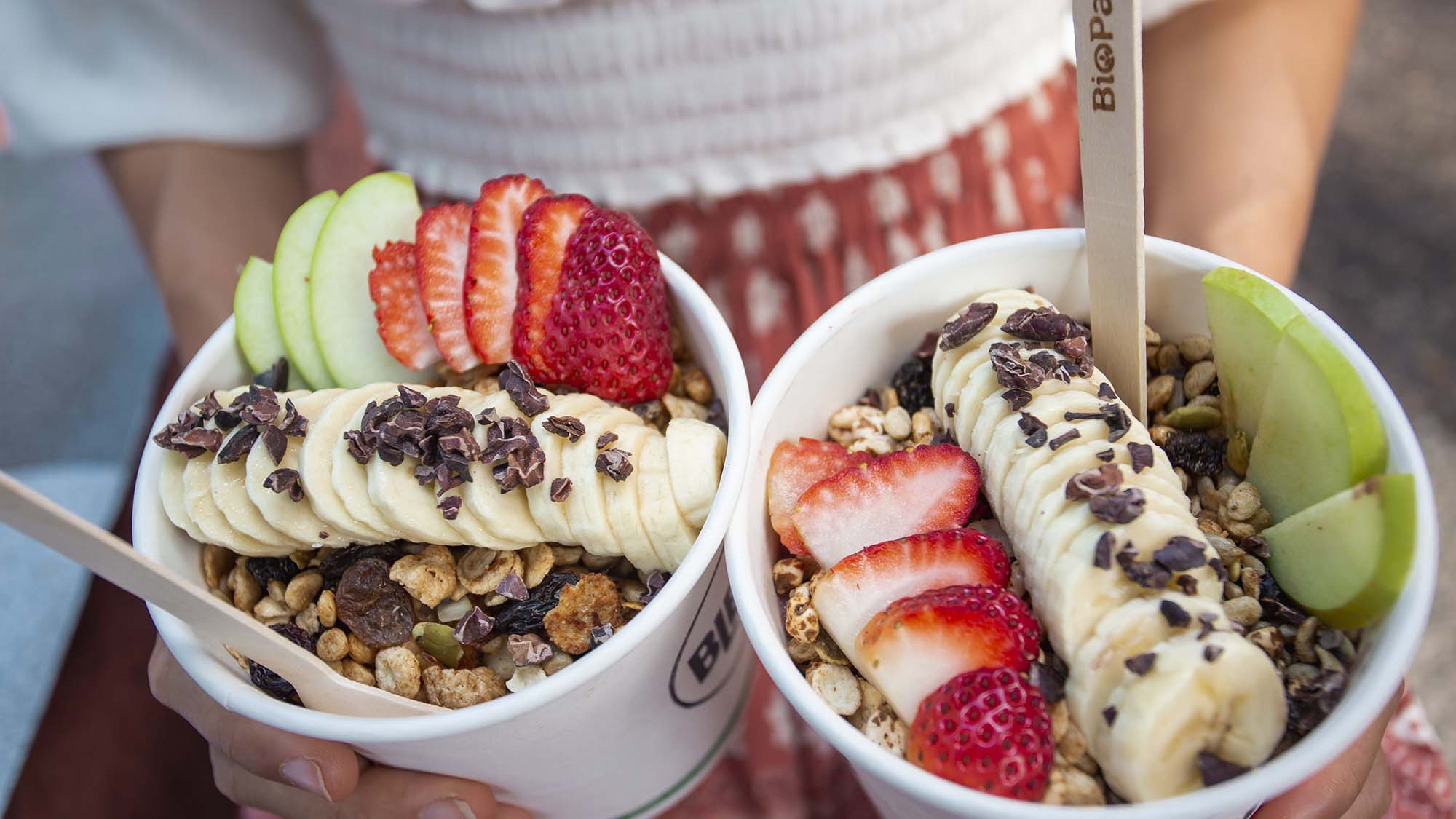 Parap Markets
Do as a local does and head to the markets. Every Saturday morning, the Parap Markets are a Darwin institution, catering for residents and tourists alike. Filled with vendors selling local and exotic fruits and vegetables, great food, great coffee, stunning tropical flowers and a true local Territorian atmosphere with incredible aromas to go with it. It is also the place for an amazing laksa from Mary's Laksa and some pretty amazing desserts too!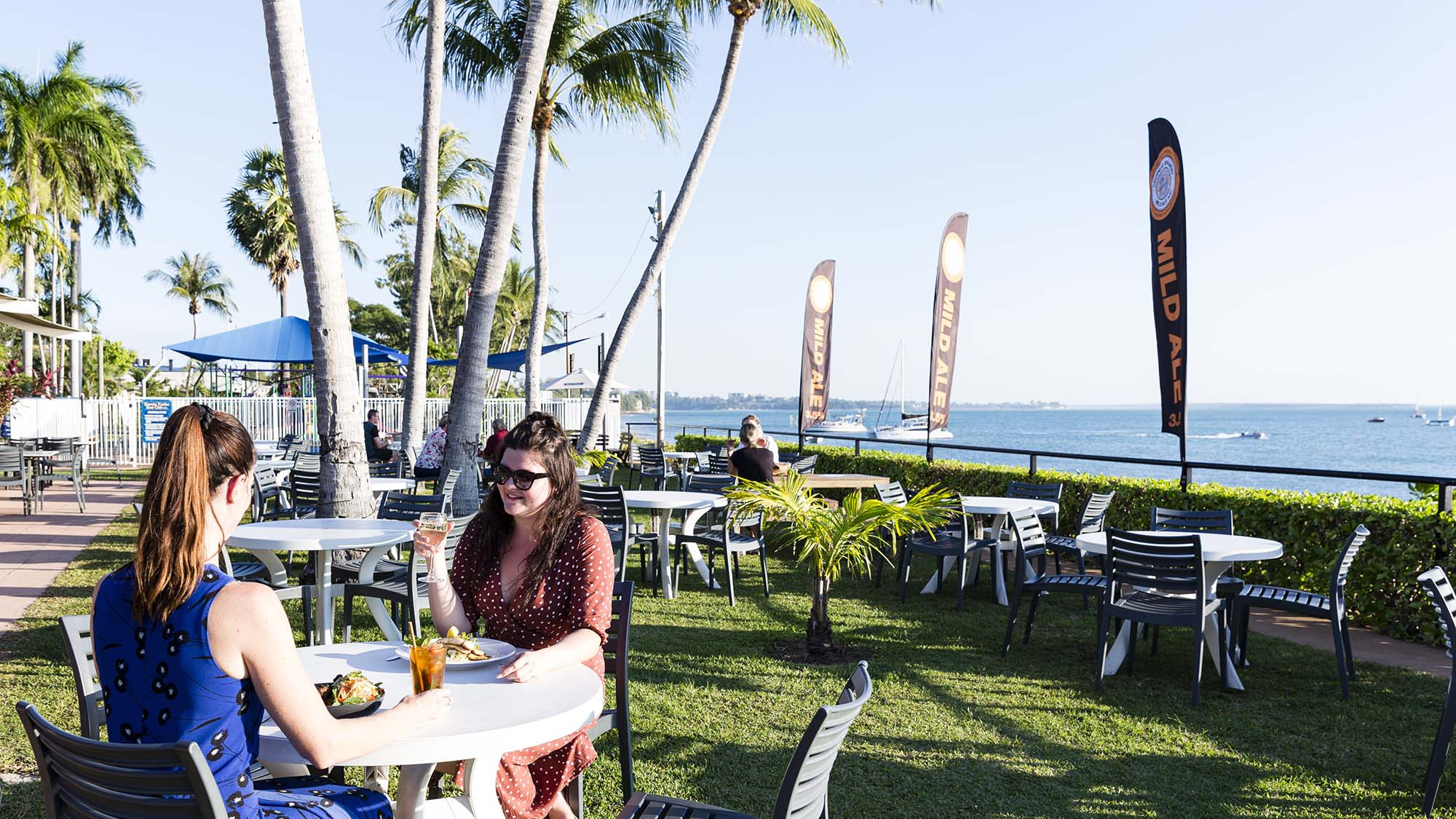 Trailer Boat Club
Located on the outskirts of the city, the waterfront location doesn't get much better than this. The award-winning Trailer Boat Club offers casual bistro dining and drinks overlooking the ocean and is the pick for many locals here, thanks to the relaxing alfresco atmosphere and famed spectacular sunset watching. It is certainly another institution being Darwin's oldest seaside club and is open 7 days a week for lunch and dinner.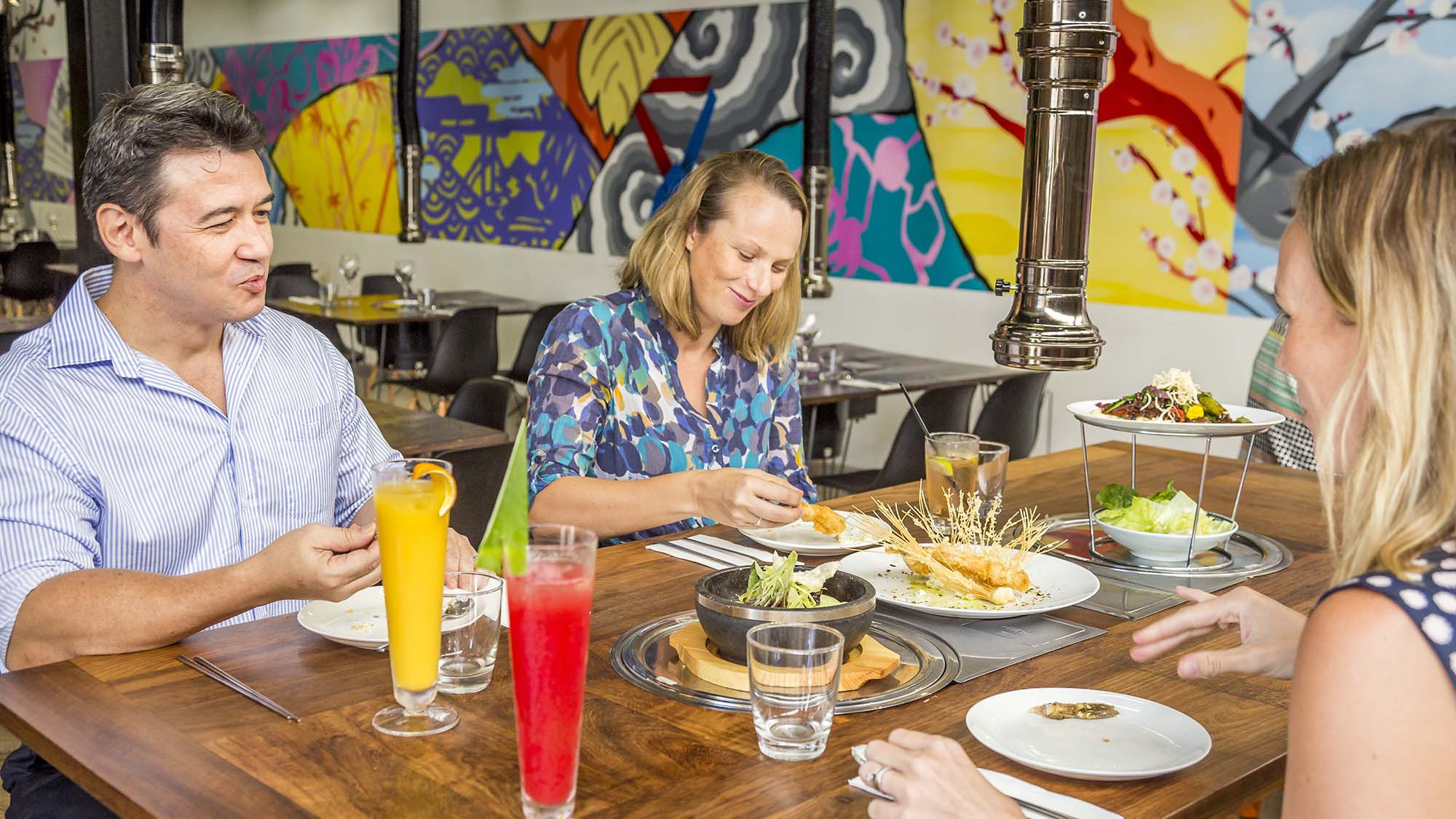 Little Miss Korea
A welcome addition to Darwin's dining scene is Little Miss Korea, tucked away in Austin Lane, this chic industrial restaurant opened in 2015 by celebrity chef, Chung Jae. Offering a unique take on Korean Charcoal BBQ you will be spoilt for choice when ordering with dishes such as Bao Bun, dumplings or Korean pancake and signature dishes of Mushroom Wonton and Jaeyuk Gui.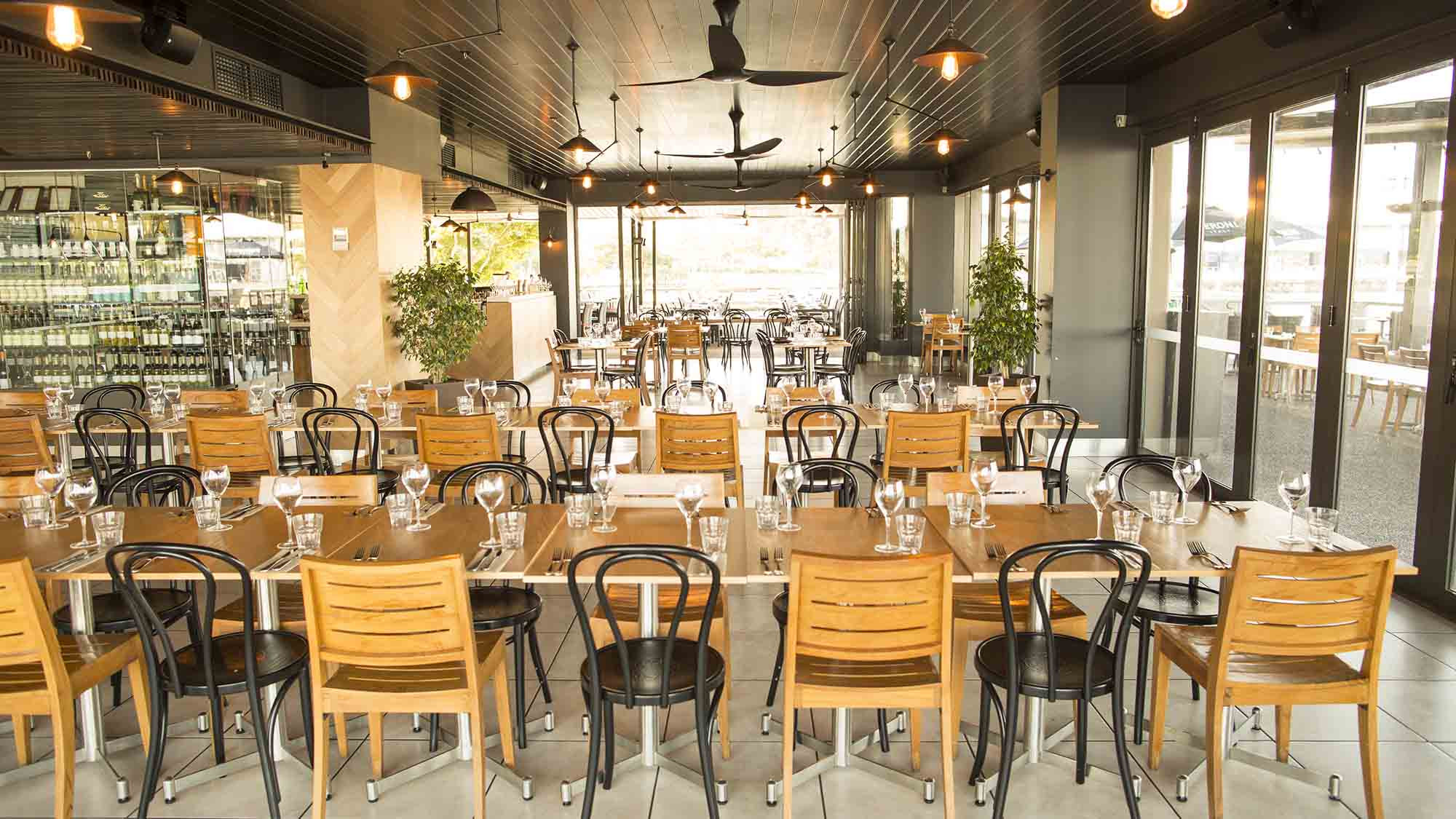 Wharf One
Positioned on the edge of the Waterfront Lagoon and Darwin Harbour, Wharf One is a multi-sensory dining experience that combines modern Australian cuisine with iconic tropical Darwin views. The menu features the best of seasonal and local NT produce including fresh seafood and 'melt in your mouth' beef. The most-loved signature dishes and wood grill favourites are included and you won't be disappointed with the tantalising, tropical deserts.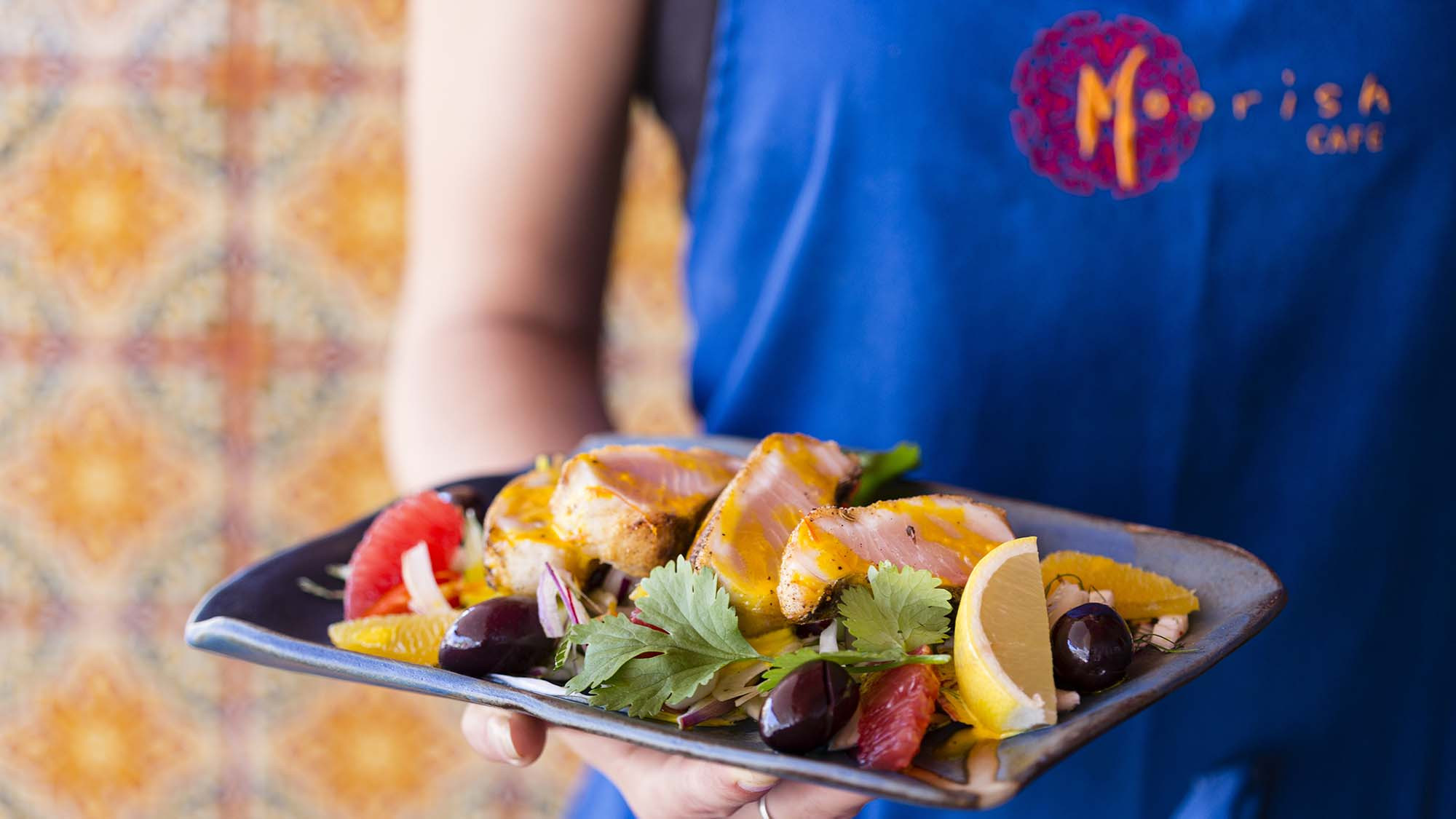 Moorish Cafe
Considered one of Darwin's best restaurants, this original tapas establishment is a favourite of many locals for the standout Mediterranean and North African inspired shared bites and larger plates. Featuring some of the Territory's finest local ingredients, stop by for lunch or dinner and be tempted by the amazing dessert selection and extensive cocktail list.
If you are just after a quick coffee fix then try the Boatshed Coffee House, Kopi Stop or Laneway Specialty Coffee (near Parap markets) for a great brew and relaxed vibe. If after dark drinks, or even late afternoon, are on the agenda then head to The Trader Bar, Deck Bar or the trendy Smith Street Social.
Click here for our Top End deals featuring Darwin or contact the NT Now team on 1800 854 897 or deals@ntnow.com.au.
Image credit: Tourism Australia - Nicholas Kavo, Tourism NT, Nick Pincott.
Explore our featured deals: