Trek across the rugged landscapes of Uluru and be awe-inspired by Aboriginal creation stories while sharing a star-lit dinner in ambient desert surrounds. Whether it's a relaxing swim surrounded by plunging waterfalls or walking along the vast coastlines and remote beaches as the sun provides a spectacular setting display, the NT will quickly become the place you never want to leave.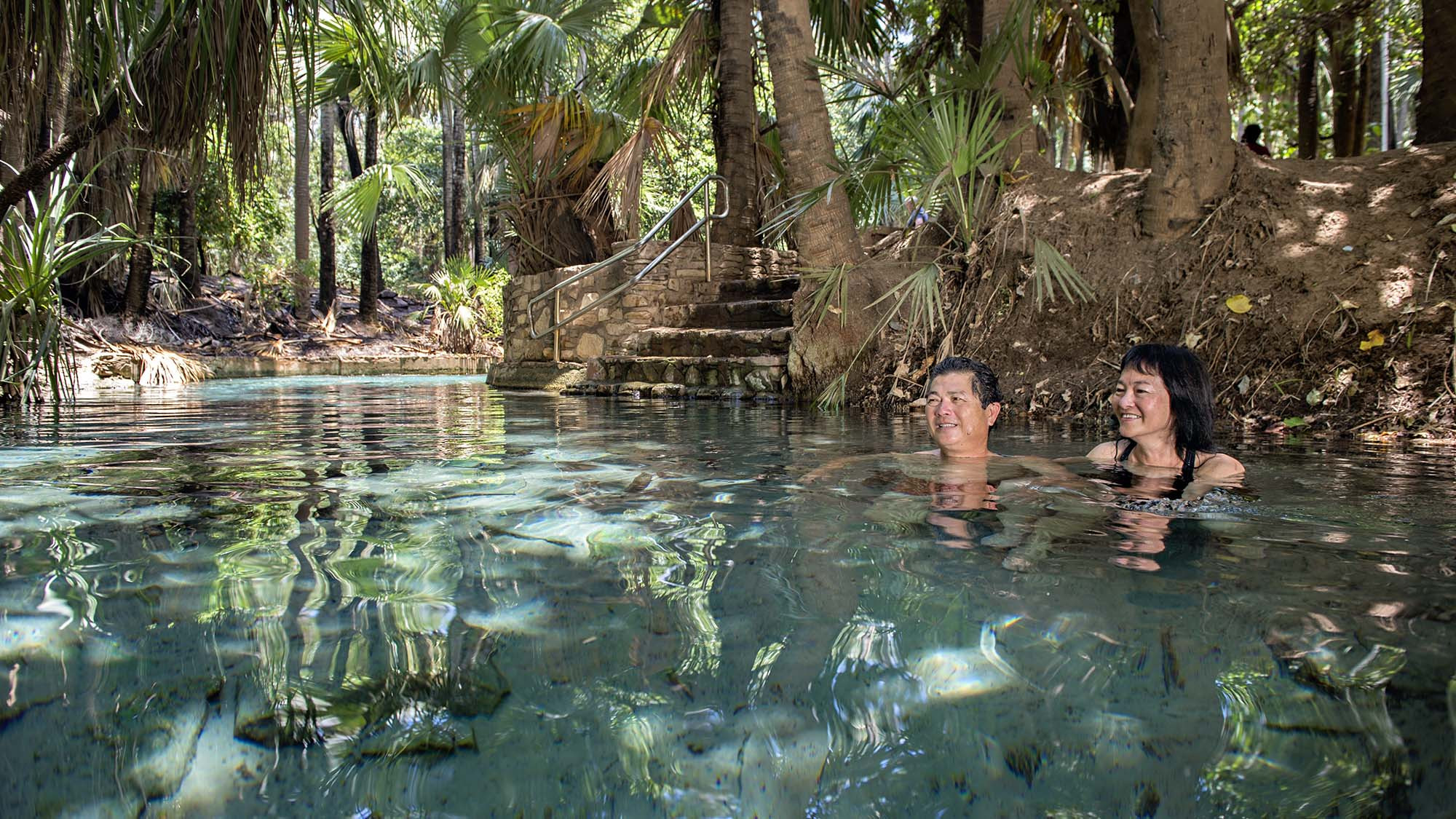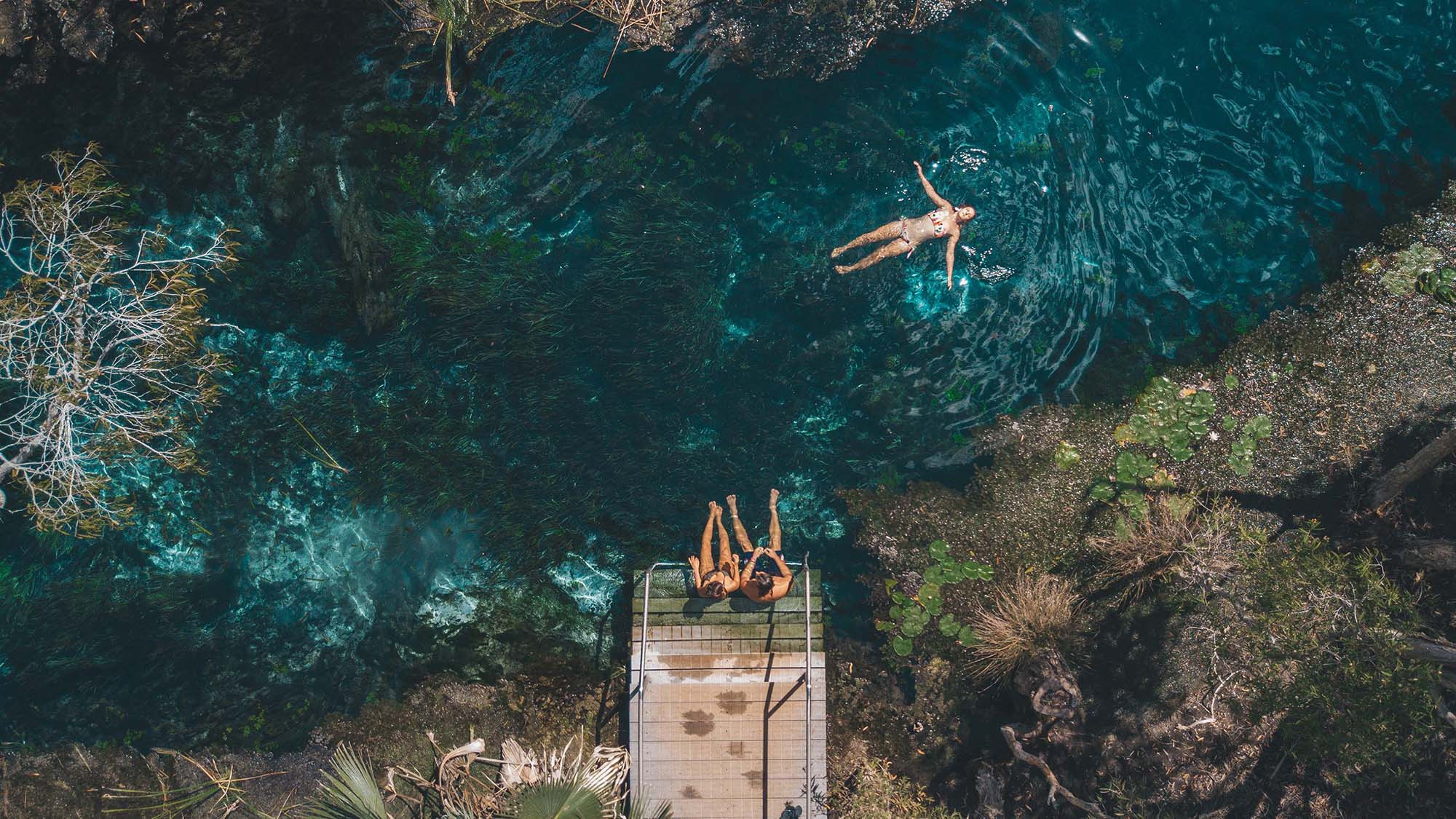 Nature's spa treatment
Situated within Elsey National Park, approximately 100 kilomteres from Katherine, the Mataranka Hot Springs is a thermal swimming pool surrounded by palm trees and natural woodlands. Take advantage of the striking rugged surrounds and capture that picture-perfect moment of swimming in the sandy-bottomed thermal pool together. Elsey National Park offers a range of accommodation options, from budget motels, cabins and campgrounds through to luxury hotels and homesteads. Stay overnight and enjoy a picnic breakfast before making your way down to the springs again or exploring the many walking trails.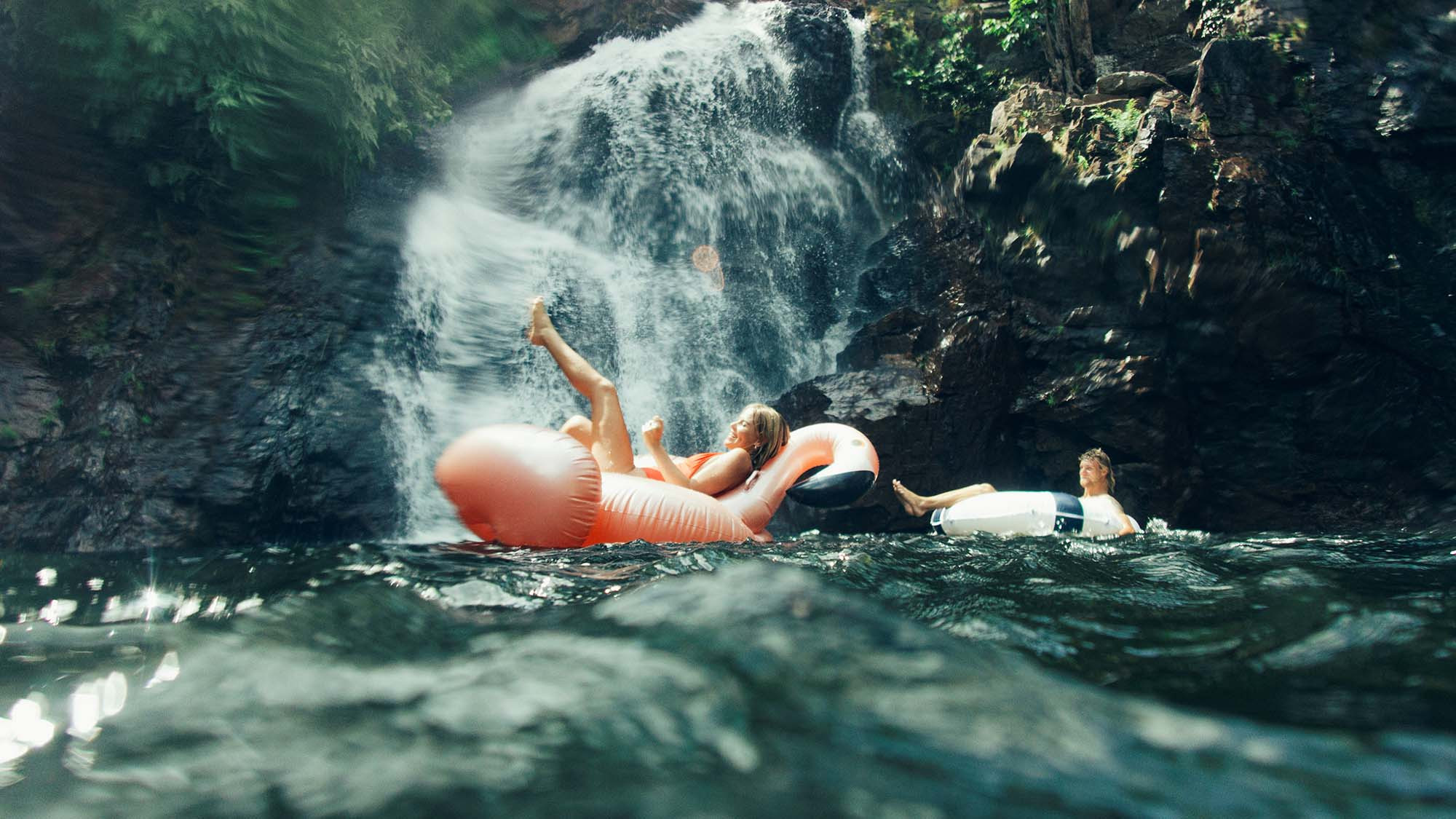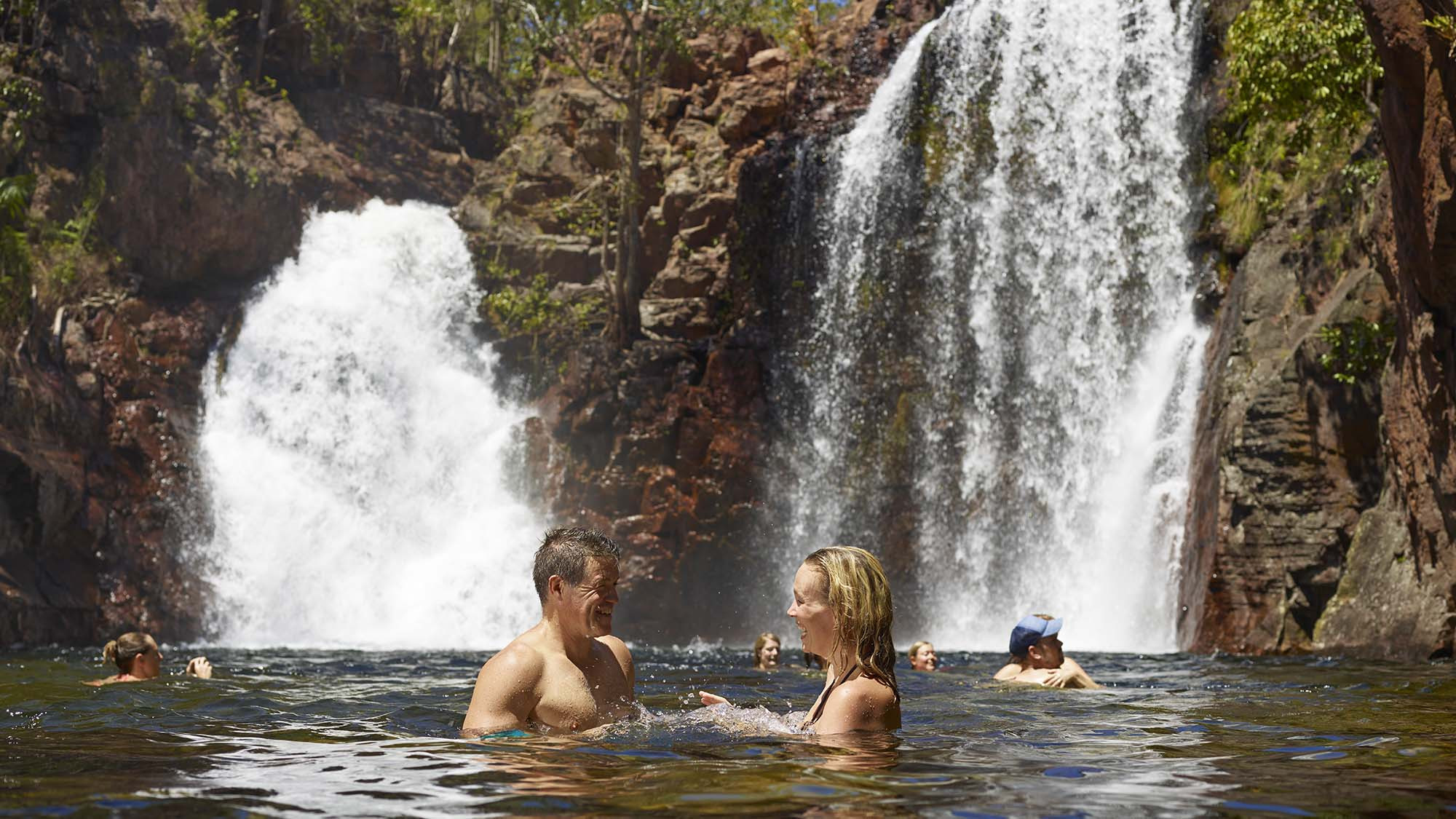 Get wet and wild at Litchfield and Kakadu
For the height of romance in the NT, there are many waterfalls and plunge pools in Litchfield National Park just waiting to be discovered. Discover 400,000 years of Aboriginal culture with a guided tour of cave paintings that depict long lost animals that once roamed the park, including the now-extinct thylacine or Tasmanian tiger. For those couples wanting more adventure, a hike through the rainforest will get hearts racing, while allowing you to appreciate some of Australia's most diverse and breathtaking landscapes. If you're just wanting to sit back and relax with a glass of wine and a pair of binoculars, a spot of bird watching will allow you to bask in the beauty of nature at your own leisure. In Kakadu National Park a chance to feed the salt water crocodiles offers an alternative one-on-one experience with Mother Nature which will get your adrenaline pumping.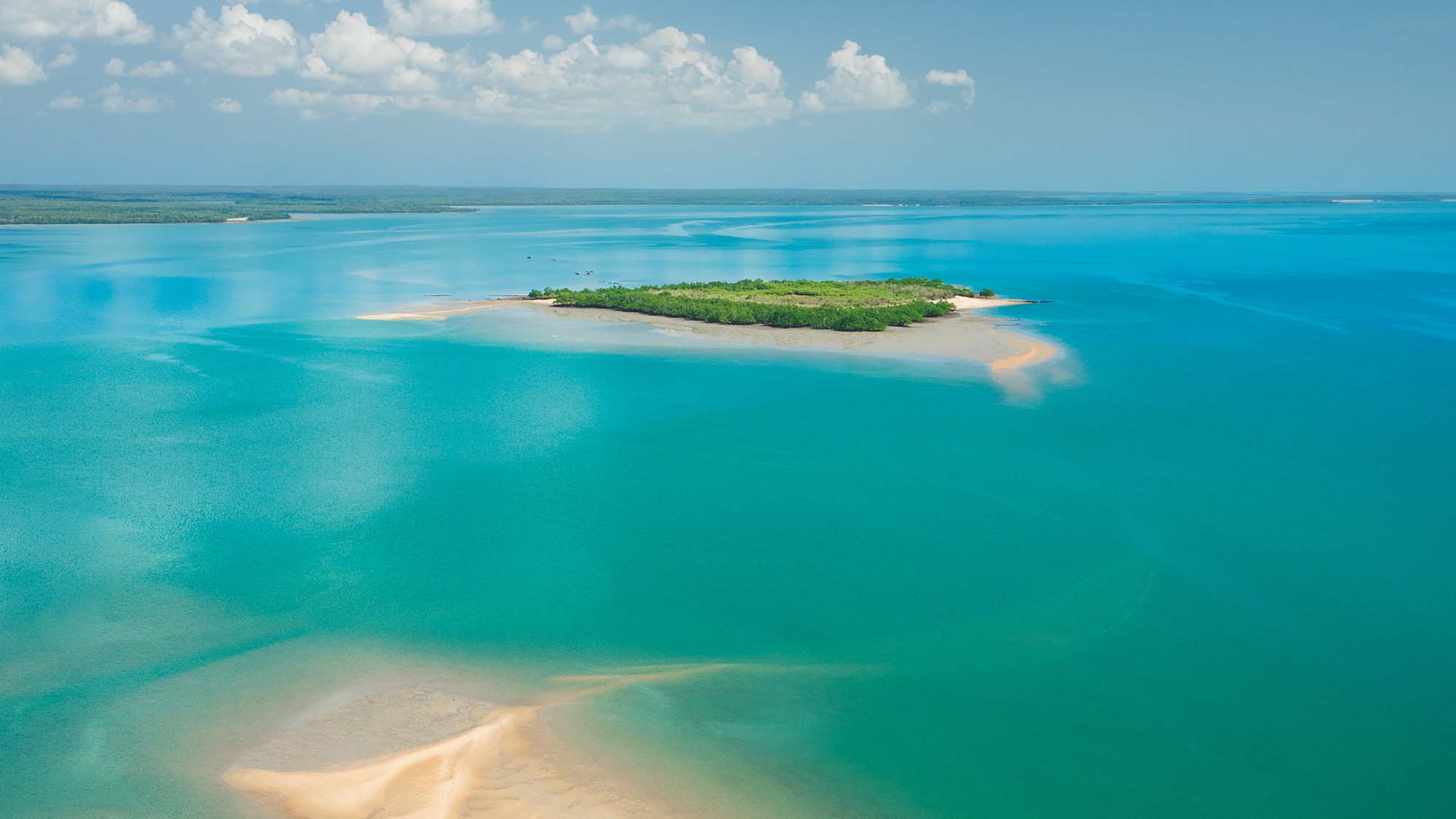 Remote coastline and beaches

Whether it's a leisurely walk along the coastline or a lively 4WD adventure, don't miss the opportunity to explore Darwin's beautiful remote beaches. The north coast beaches of Cox Peninsula are enclosed by forests belonging to the traditional Kenbi owners. On the west side of the Cox Peninsula are the vibrant beach communities of Dundee and Bynoe Harbour, where fishing competitions are held throughout the year. Alternatively, take a turtle tour with any of Darwin's fishing charters and you'll discover remote, uninhabited islands off the coast.
Tiwi Islands
Across the water 100 kilometres north of Darwin, you'll discover Bathurst and Melville Islands, known collectively as the Tiwi Islands. These tranquil islands are home to a thriving Aboriginal arts culture that draws upon ancient weaving techniques, pottery and wood carvings.
Tiwi Design on Bathurst Island is an arts hub that started producing wood block prints in 1968 from a small room underneath the Catholic Presbytery. It has since grown to now produce ochre paintings on canvas and bark, ironwood carvings, screen-printed fabrics, ceramics and bronze and glass sculptures. For an immersive cultural experience like no other, take a Tiwi by Design cultural tour. You'll be treated to a traditional breakfast of damper and tea, lunch and an art session with a local artist where you can create your own Tiwi-inspired artwork.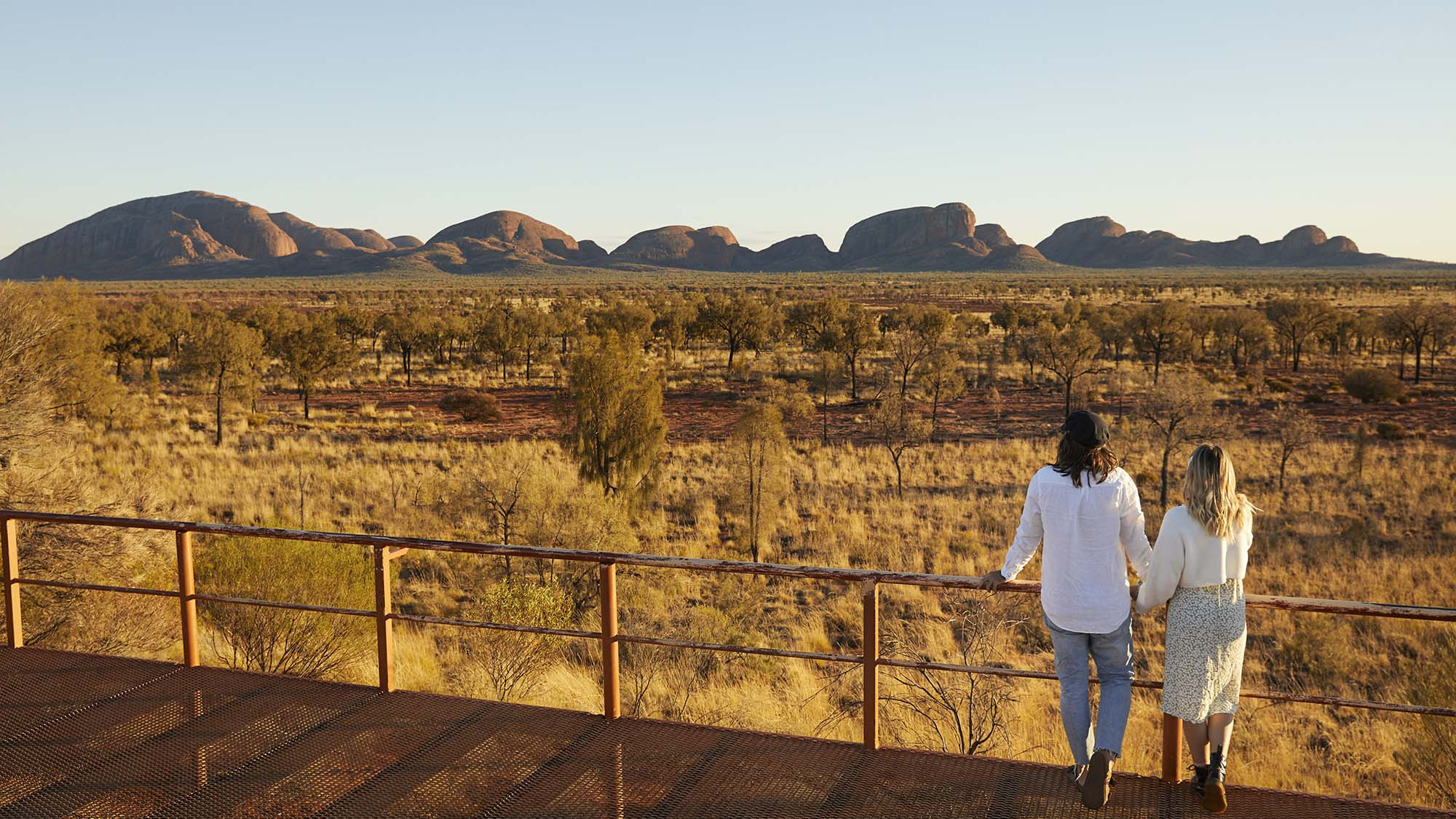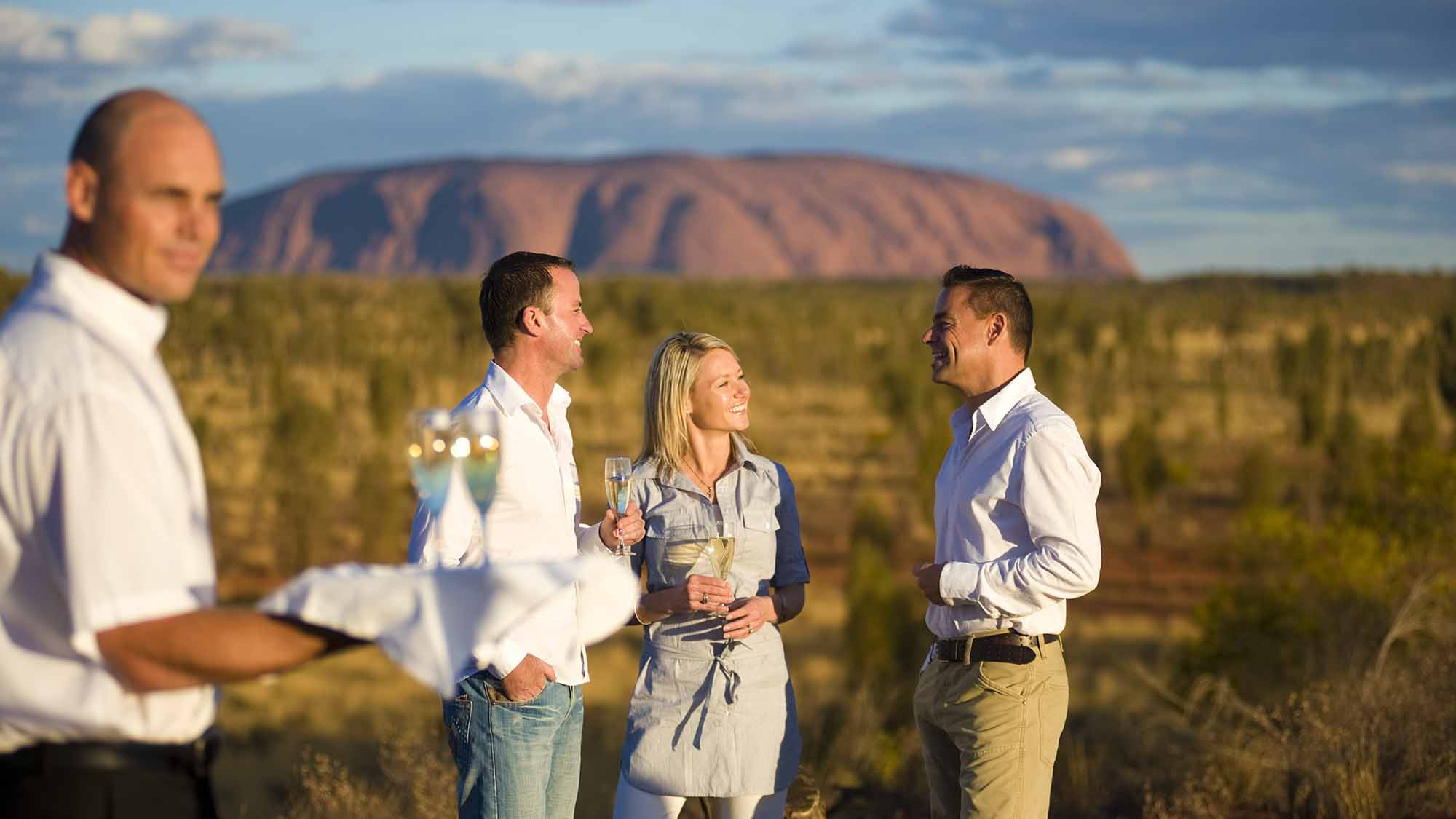 Experience the untouched beauty of NT's "Red Centre"
Uluru, or Ayers Rock, is a massive sandstone rock formation located within Uluru-Kata Tjuta National Park, 450km away from Alice Springs in the Northern Territory's "Red Centre". Uluru is sacred to Indigenous Australians and its existence can be dated back around 550 million years. Tali Wiru, meaning 'beautiful dune' in local Anangu language, encapsulates the magic of dining under the desert sky. The open-air restaurant has magnificent views of Uluru and Kata Tjuta, a group of large domed rock formations also known as the Olgas. Experience the stillness of the desert at night and its unique ambiance as you embark on a gastronomic adventure. Alternatively, pack your own wine and cheese to watch the most spectacular sunset before the night sky reveals the Milky Way in all its splendour.
Contact NT Now on 1800 854 897 or deals@ntnow.com.au

Explore our featured deals: