Few destinations elicit the mystical aura of the Northern Territory, for it is a truly life-changing destination.
A visit to the Territory, can only be described as a whole-of-body experience. Not from physical exertion (though there are plenty of thrills and spills for those so inclined) but because the Territory will take possession of your very being and enrich your soul. It will continually take your breath away and give you countless 'pinching yourself' moments from its matchless beauty.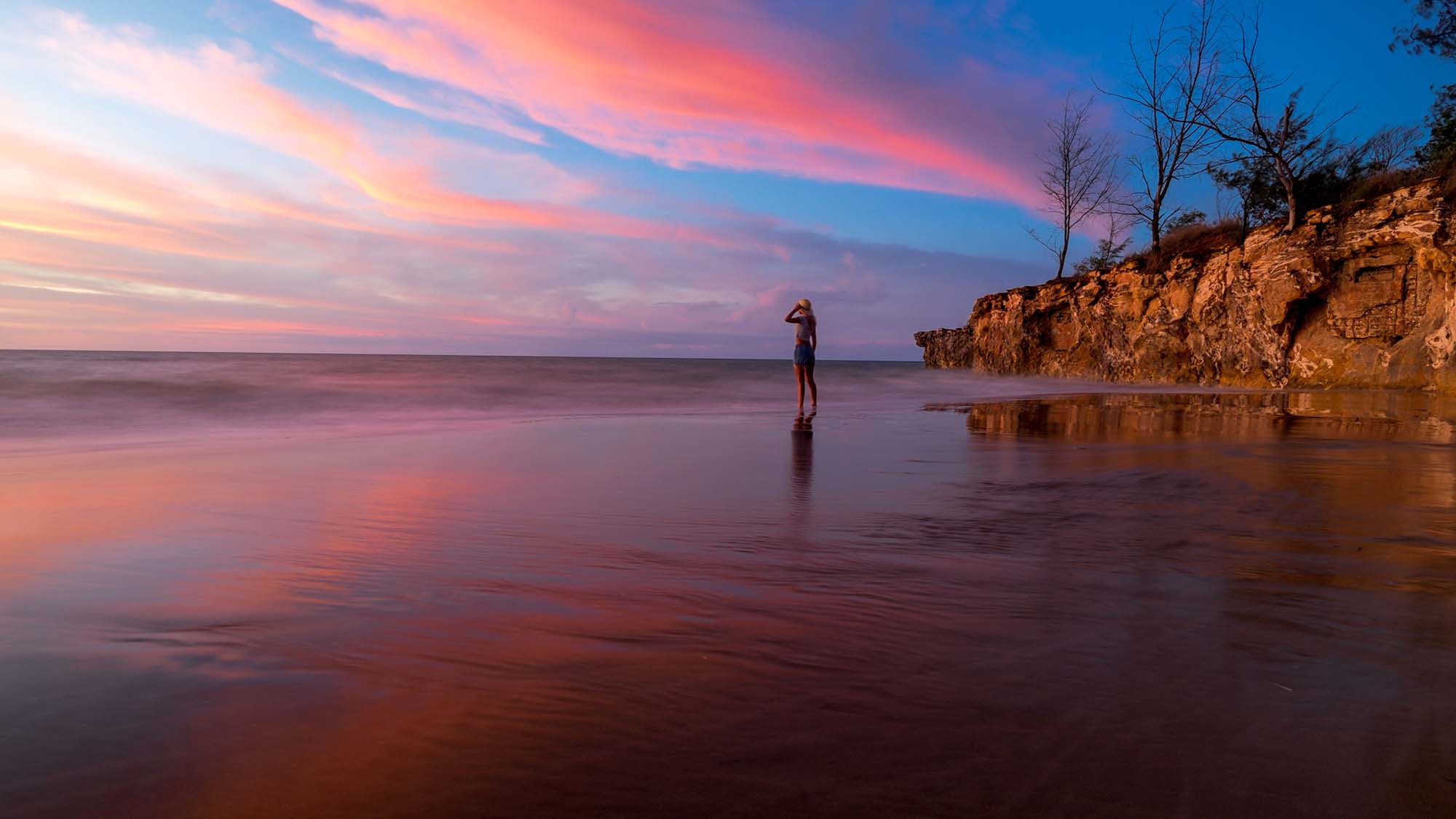 The Northern Territory is entirely another realm. Wilderness frontier, mother nature at her finest and 40,000 years of Aboriginal culture brought to life before your very eyes.
The Territory's ancient landscapes will send your spirits soaring and souls searching and just when you thought they couldn't rise higher, you'll dine at Uluru beneath a canopy of a billion stars to the haunting sounds of the didgeridoo. Of course you can take your body up to join your sky-high spirits, floating in a hot air balloon above the jagged mountain ridges of the MacDonnell Ranges. The intense, changing colours of the outback will indelibly mark your memory-banks as you witness sunset over Uluru or the sunrise strike the stunning domes of Kata Tjuta (the Olgas).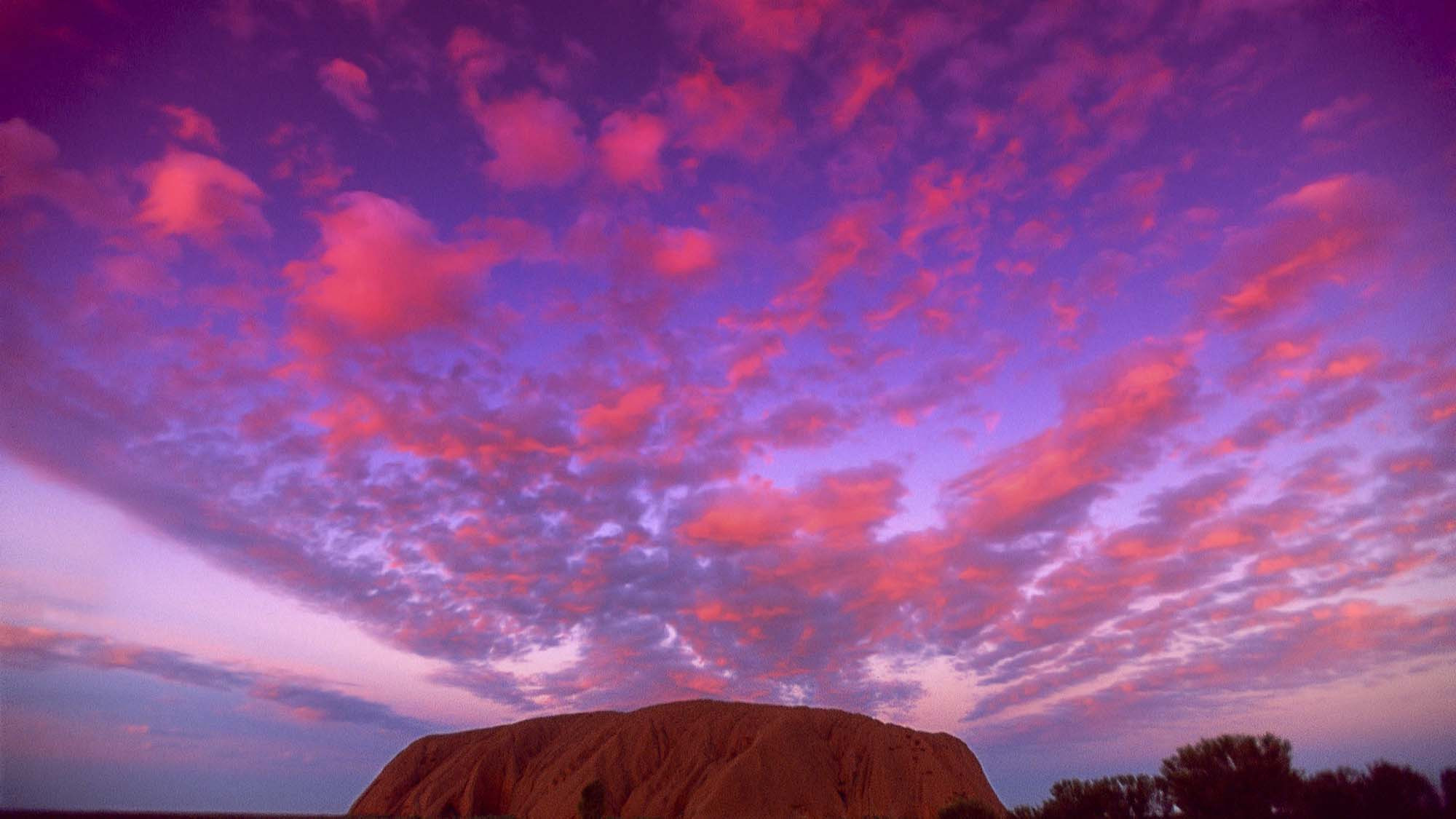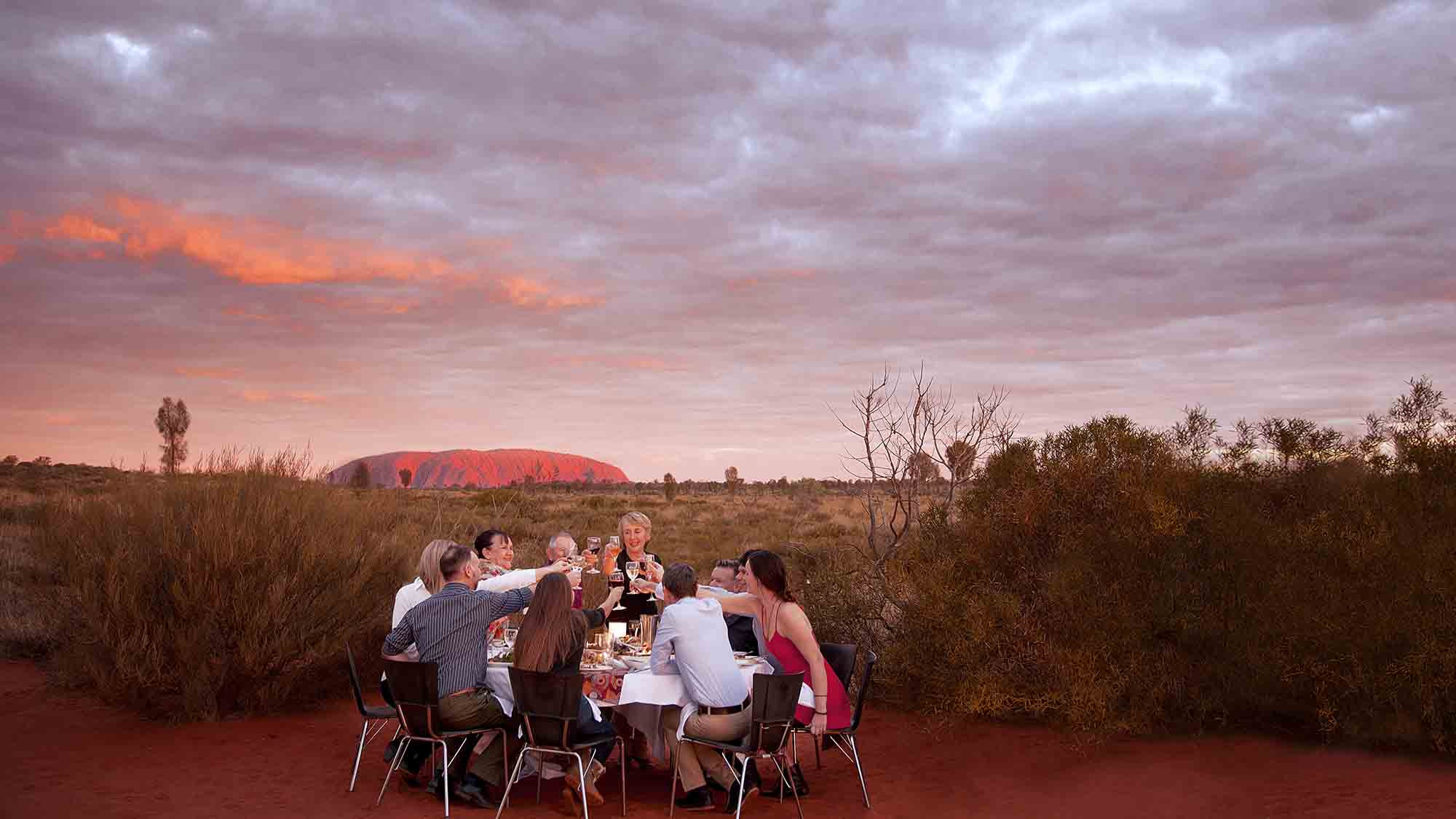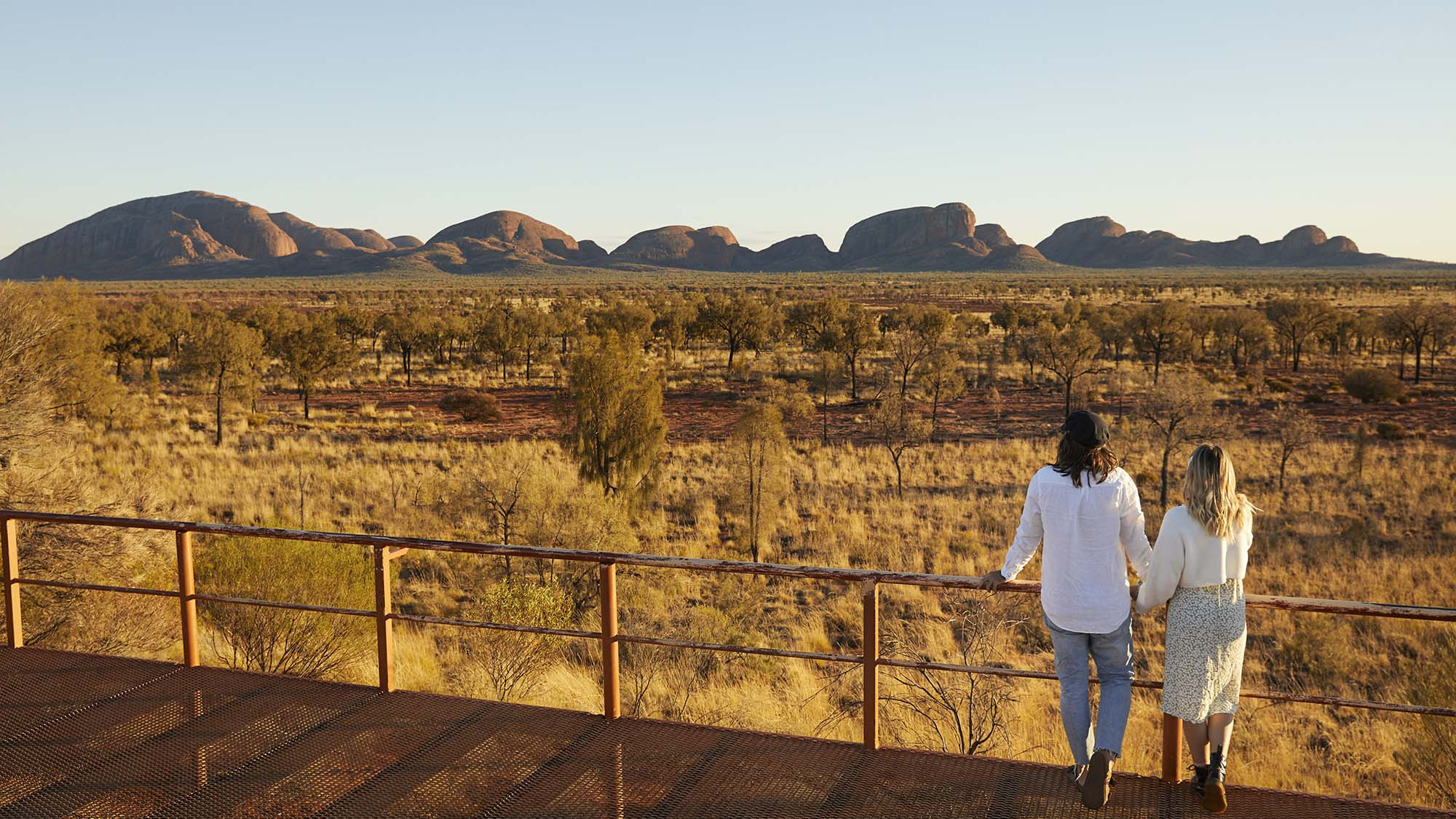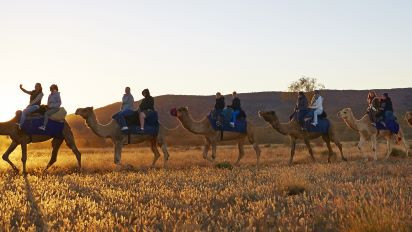 The Territory washes your body with a wave of heightened senses as you glide over the East Alligator River, plunge into a waterhole or cruise the iconic Yellow Water Billabong in the wilderness frontier of world-heritage listed Kakadu National Park.
You'll get all misty-eyed as thunderous cascades fall in to the deep pools of Litchfield National Park, while down in the Red Centre your goose bumps will feel like mini Ulurus' as you are awestruck by the sheer silence and scope of the desert with its vibrant blue skies and red sands.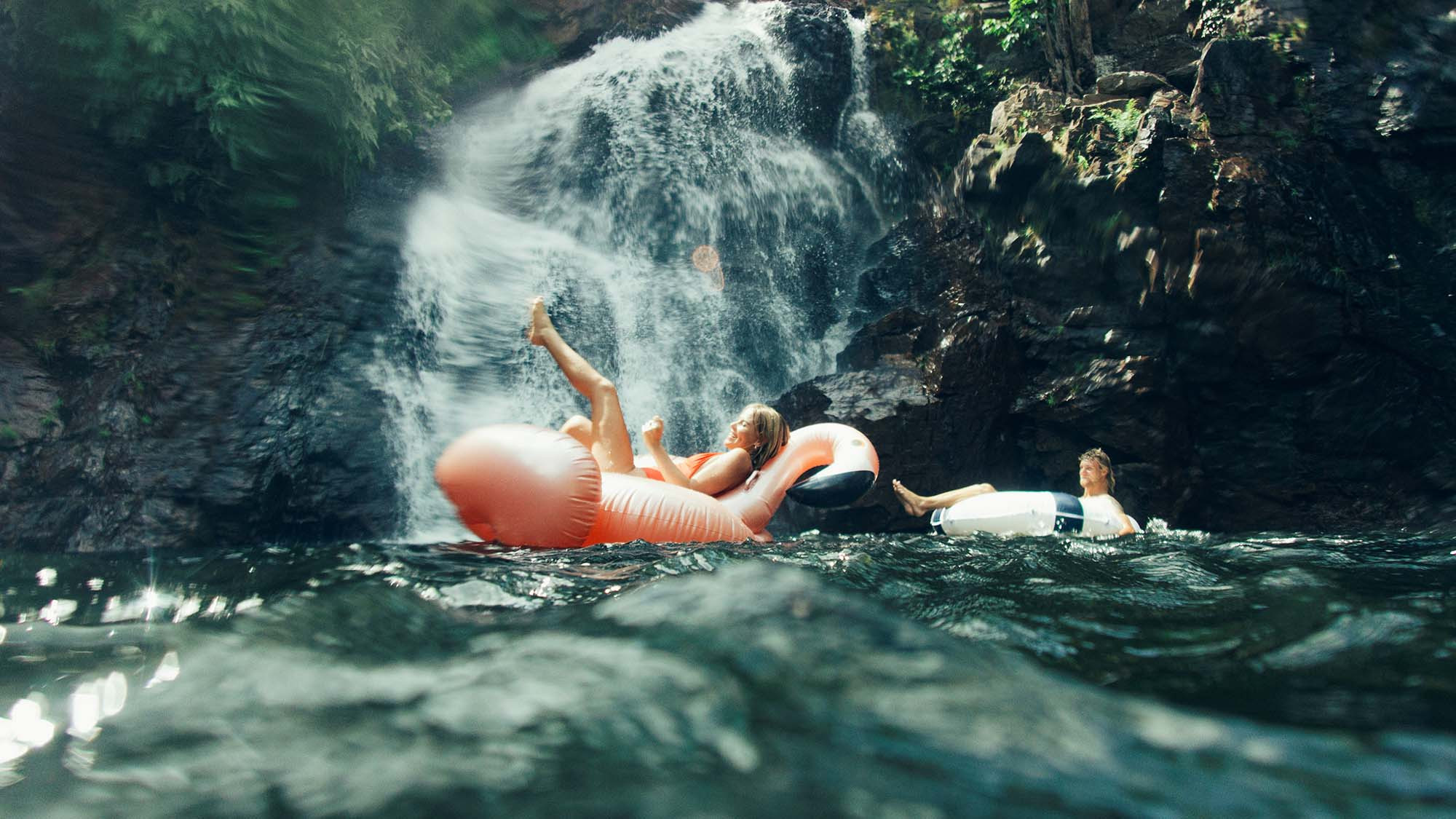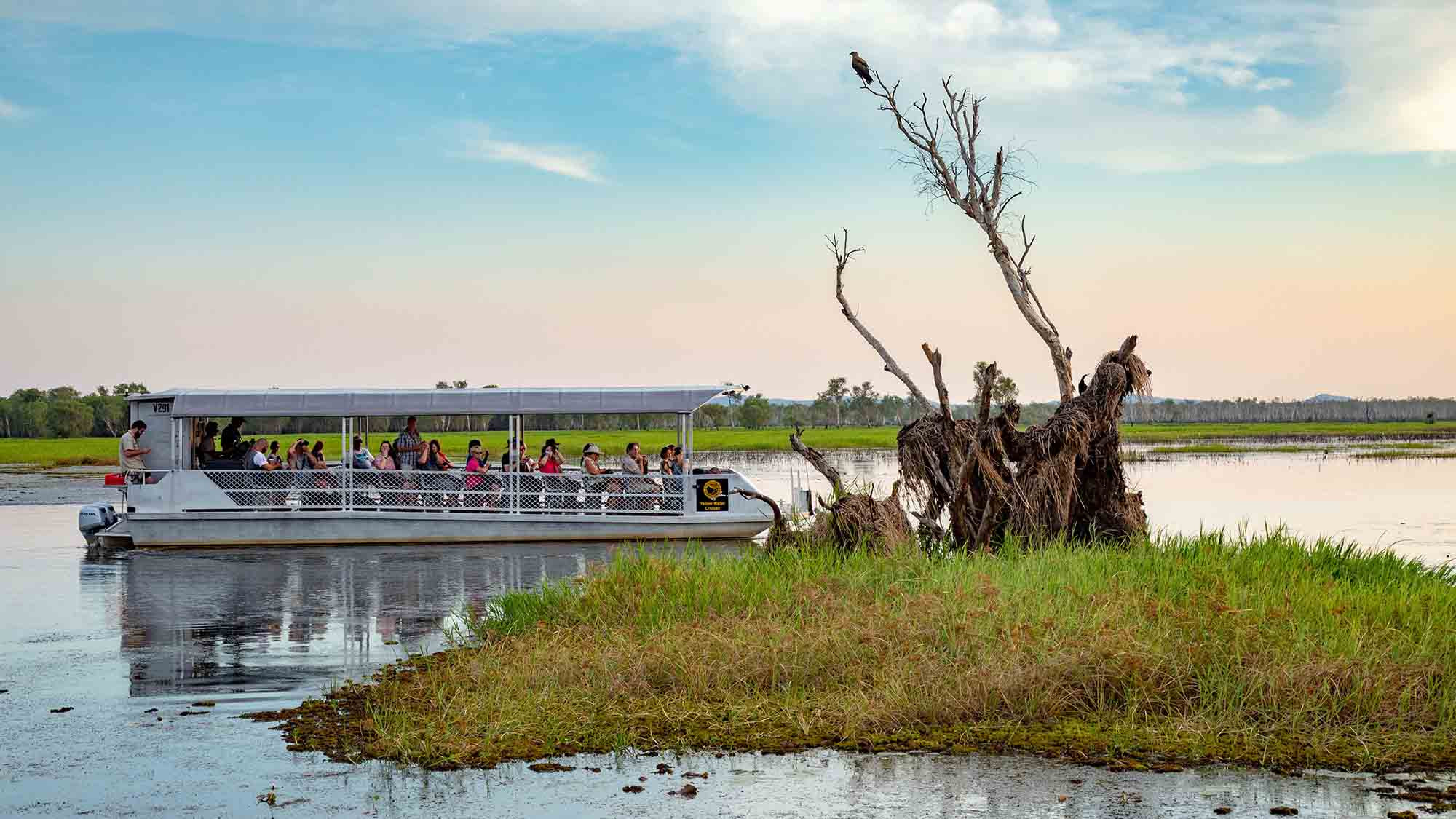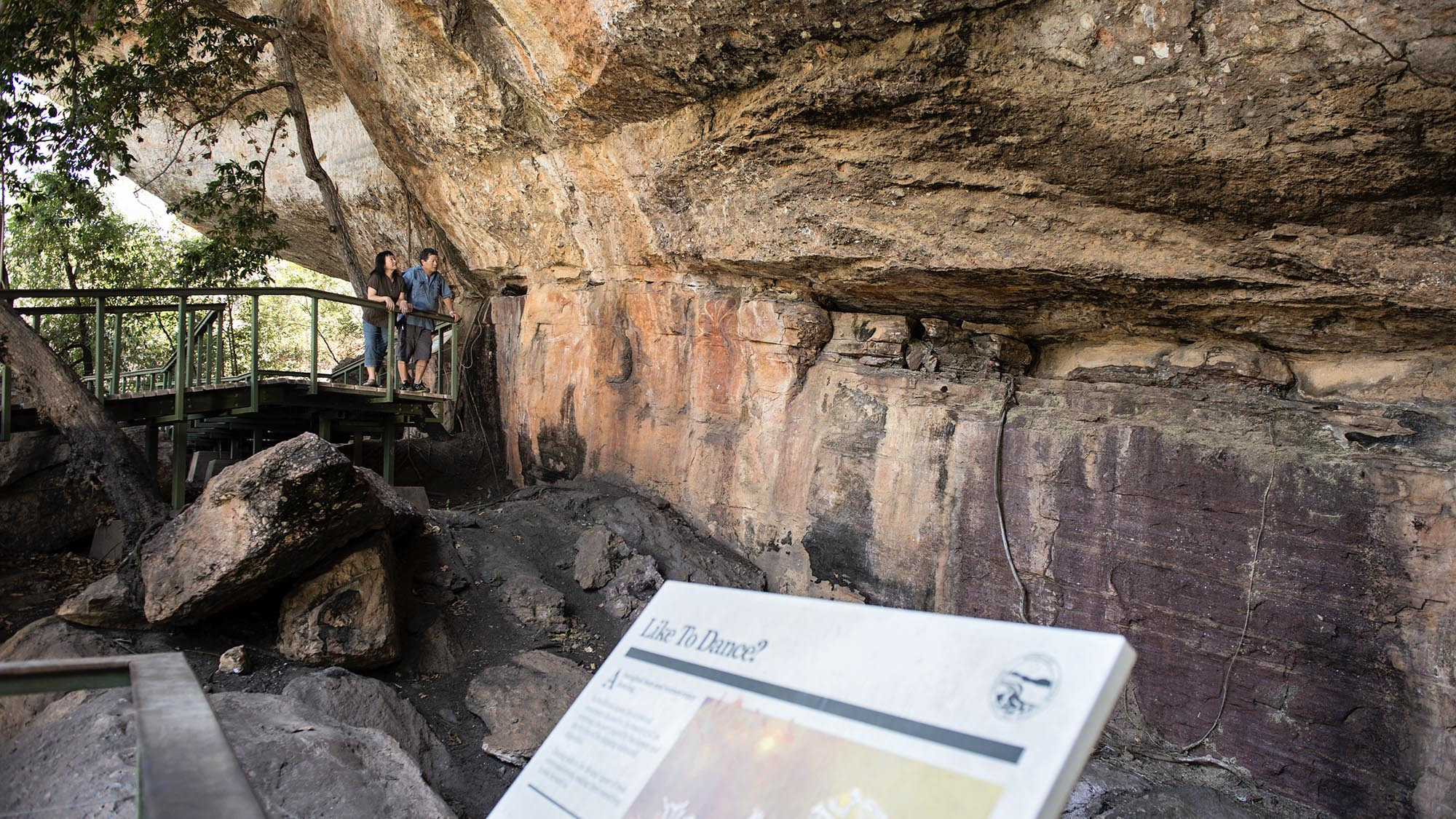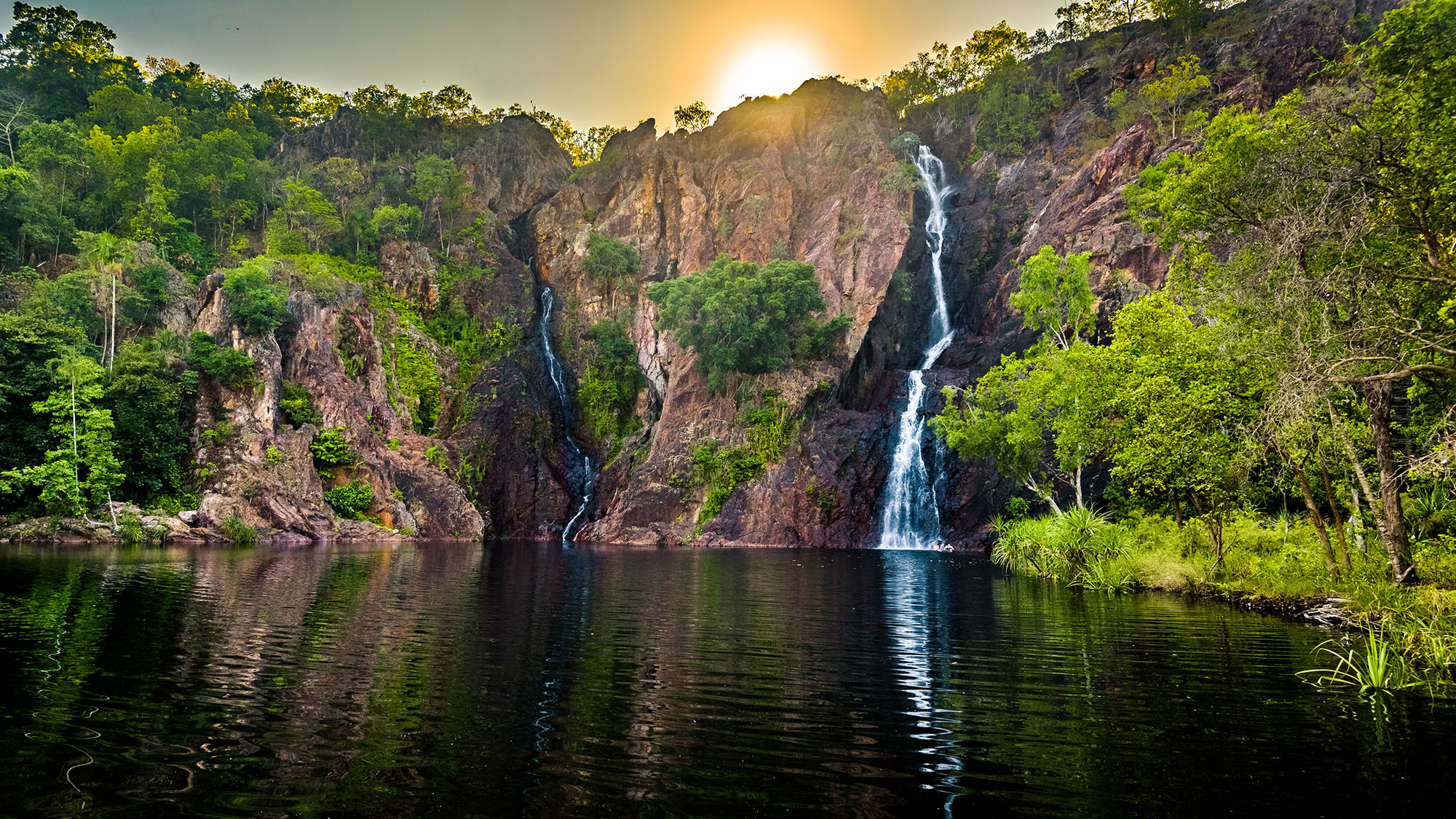 The wildlife will enthral you and your heart will bound as high as the kangaroos – the sight of a big red bouncing across spinifex is the perfect Australiana picture. Wallabies, crocodiles and wedge-tailed eagles are just waiting to say 'G'day' and the camels' beckon to take you on a bucket-list-busting sunset ride to Uluru.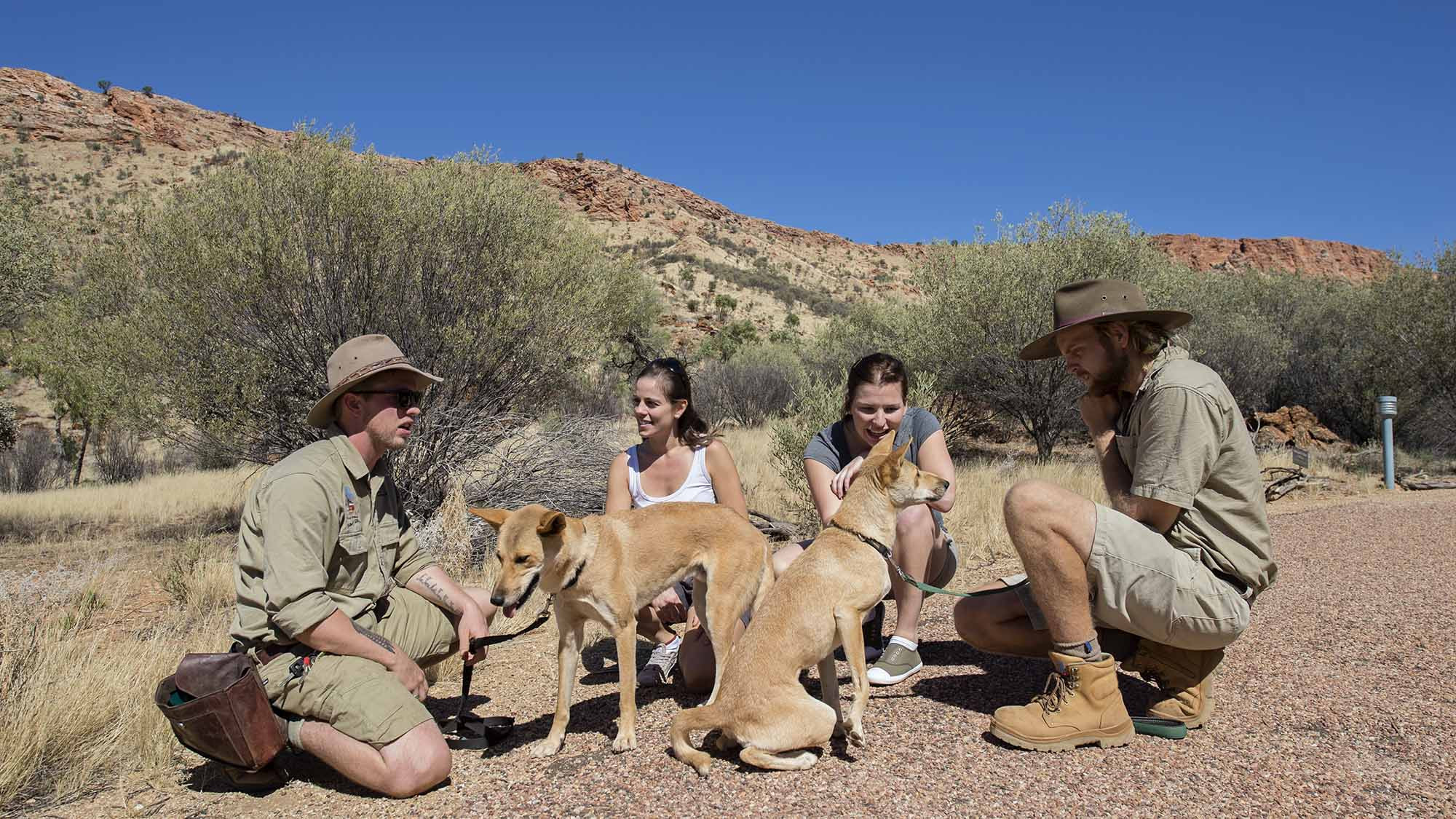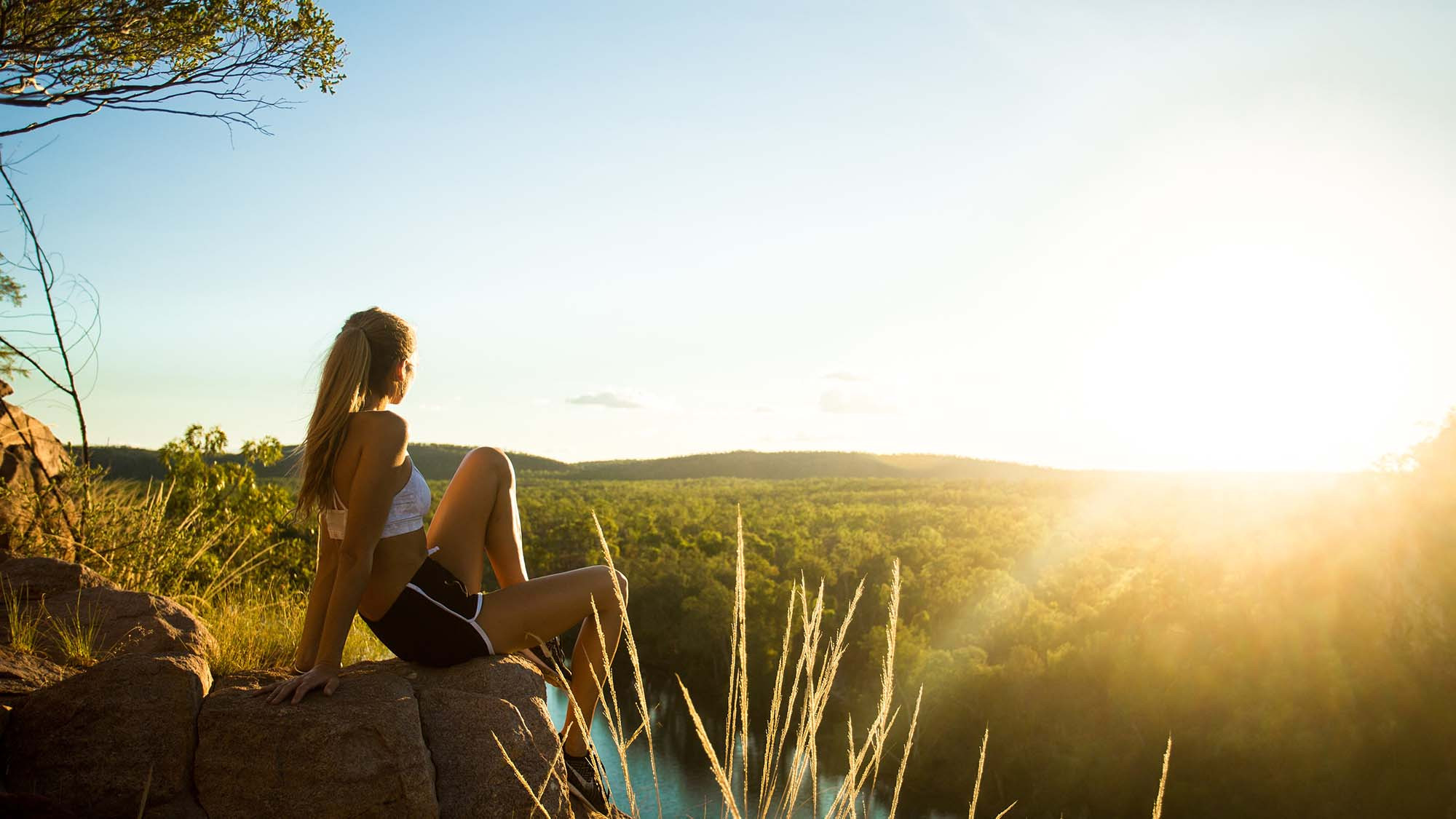 Its towns will captivate you. There's Alice, truly unforgettable with her pioneering heritage and personality, the embodiment of Australia's spiritual heart. And you'll also love Katherine, where the outback meets the tropics. She's the home of the gorgeous gorges, carved into the sandstone country in Nitmiluk National Park where the Aboriginal rock art will also ignite your imagination. You'll be warmed by the casual hospitality of the melting pot of tropical Darwin, with everything from jumping crocodiles to a romantic sunset harbour dinner cruise on offer.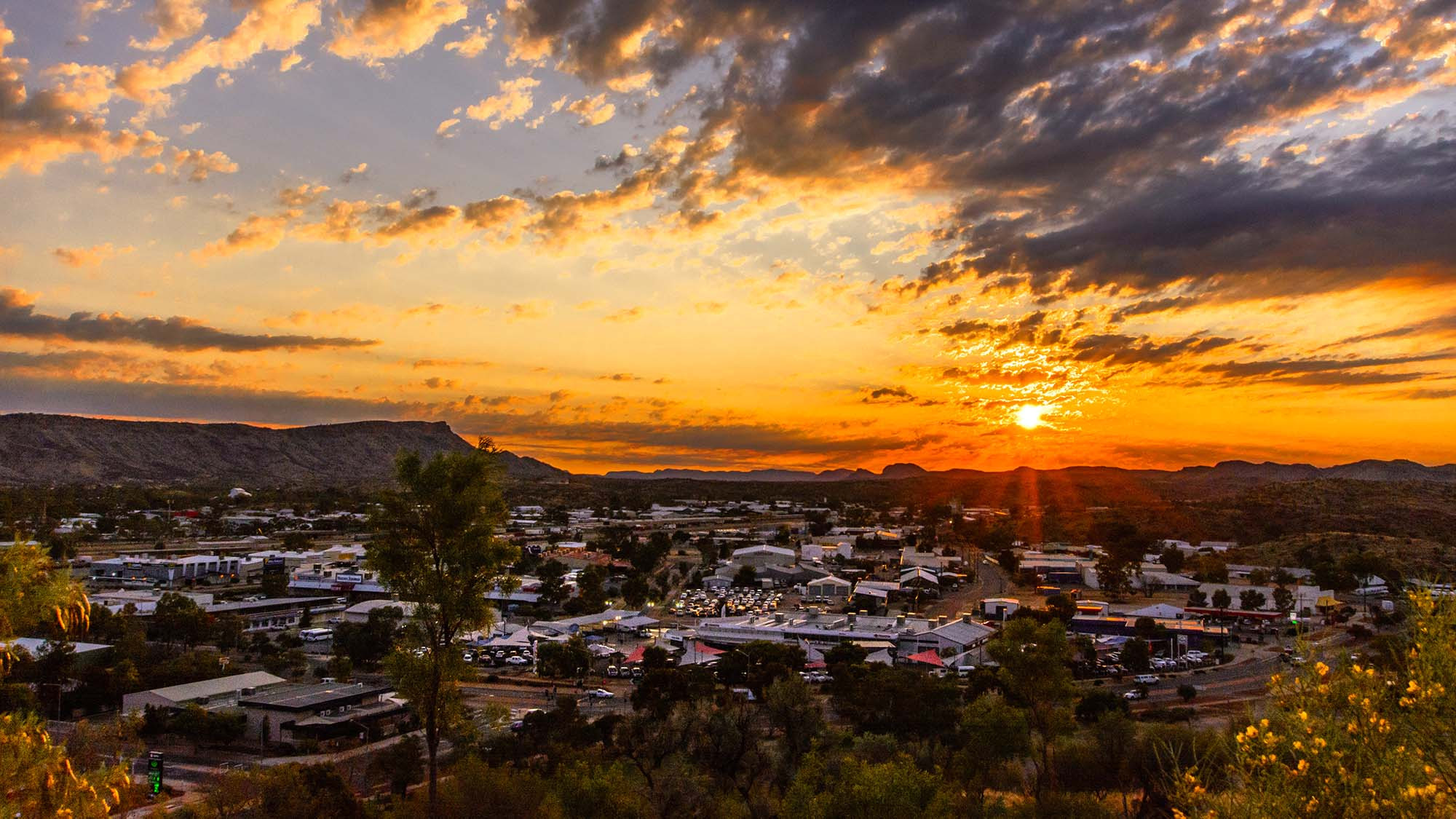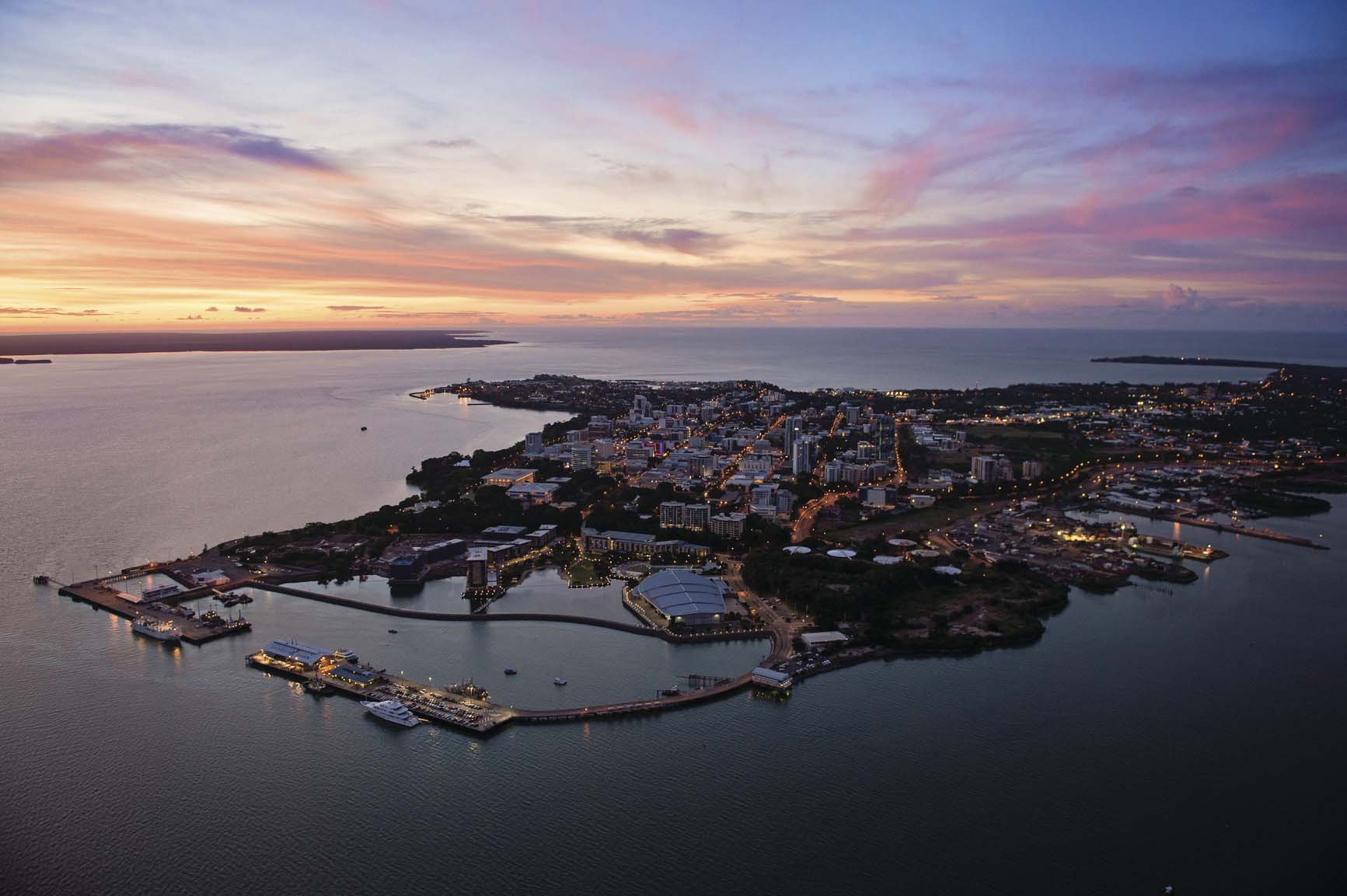 Yes, the Northern Territory is a goose-bump inducing out-of-body travel experience, a sensory adventure like no other and most importantly, it's good for the soul.  

Click here for our Territory holidays or contact NT Now on 1800 854 897 or deals@ntnow.com.au

Image credit: Tourism NT, Sam Earp, Matt Cherubino, Michael Costa, Shaana McNaught, David Kirkland, Getty Images.
Explore our featured deals: