Tour outback cattle stations or national parks on quad bikes or mountain bikes, sloping over red sand dunes while delighting in the sights and sounds of native wildlife. Skydiving, Heli fishing or swimming with crocodiles are sure to bring on that inimitable adrenaline rush, or take a scenic helicopter tour to appreciate the beauty and remoteness of the desert from above. There's never been a better time to get off the beaten track and discover some of the world's most iconic adventure experiences, right here in your own backyard.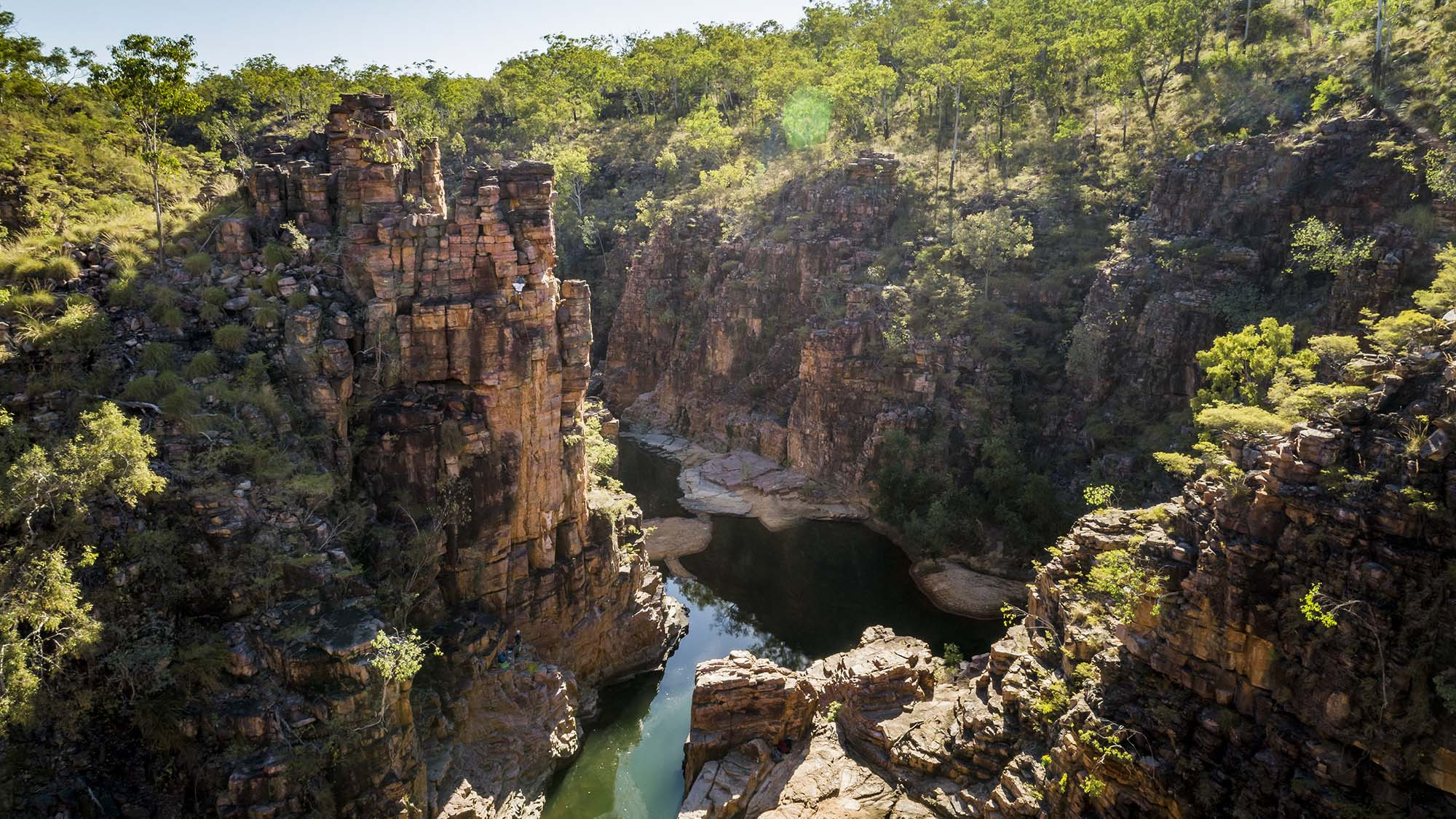 Pitch, ride and swim
For an adventure you just can't miss, get out of your car and onto your mountain bike. Head out on a park trail in Alice Springs, cross Kakadu National Park, or take on the challenging trails of Charles Darwin National Park. Alternatively, get amongst the rugged terrain on an off-road quad bike adventure tour. Enjoy a ride through Rum Jungle in Batchelor in the Top End or the wide open spaces of Kings Creek Cattle Station in the Red Centre.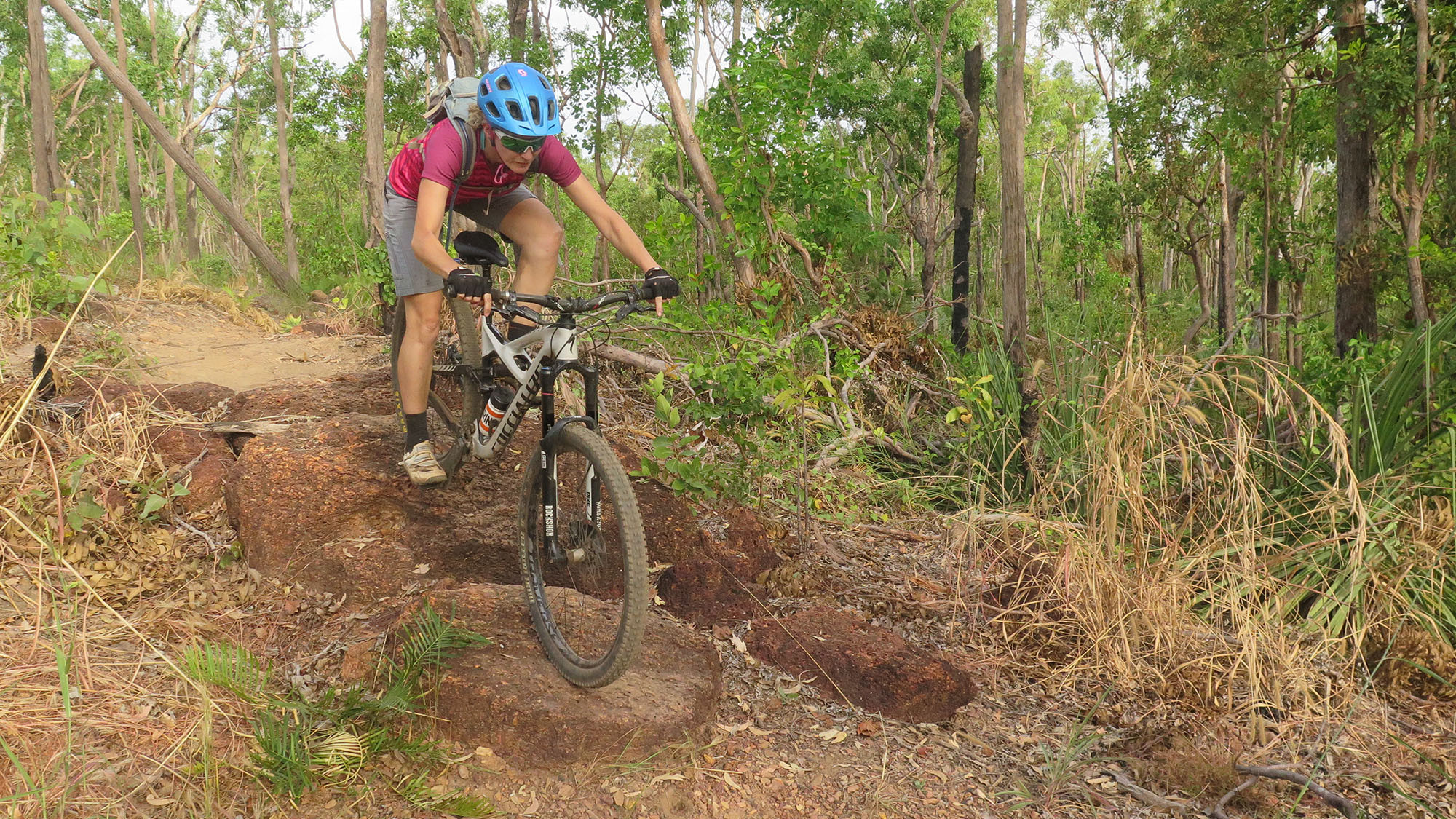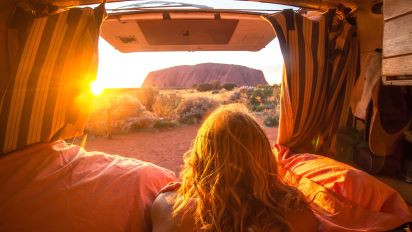 When the day is done, nothing beats pitching a tent and sitting around a crackling campfire with your mates, drink in hand, as you watch the sunset. Litchfield and Mary River National Parks campsites feature scenic riverside locations, natural swimming holes, diverse plant species and wildlife. Wangi Falls and Walker Creek campsites in Litchfield National Park feature toilets, firewood, firepits and drinking water, while at Mary River National Park the camping grounds are located close to scenic lookouts.
Fight or flight, the choice is yours
If you're looking for an adventure like no other, take a charter flight on a small plane or helicopter and experience the magic and wonder of the territory from above. Charter flights regularly tour over Litchfield, Kakadu and the tropical city of Darwin, with the diverse landscapes offering stunning birds-eye views. Alternatively, hot air balloon rides are available across Alice Springs, the MacDonnell Ranges and the Patji region, south of Uluru-Kata Tjuta National Park.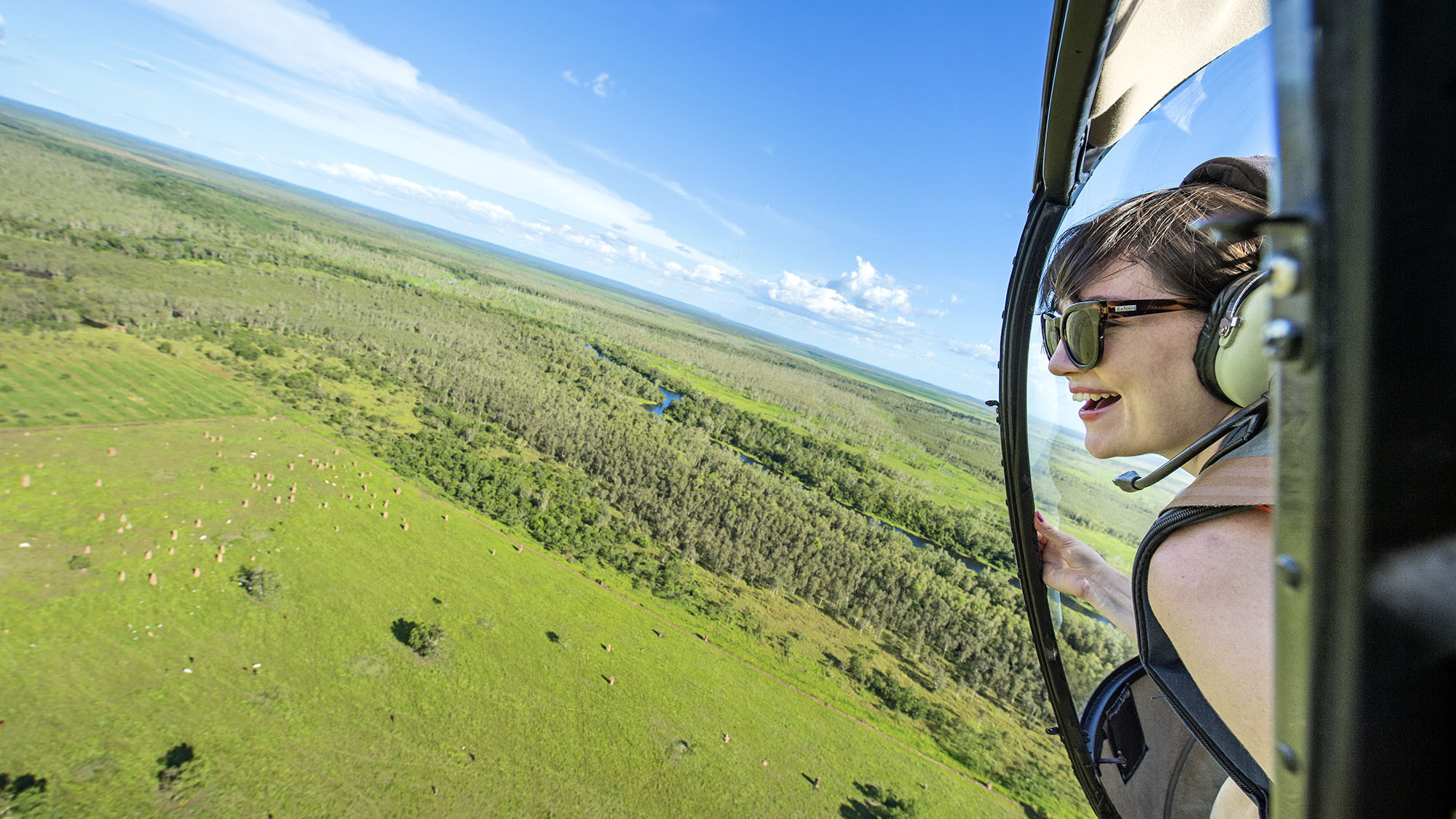 If you're looking for something more unexpected, why not try your hand at a helicopter fishing tour on a scenic flight from Darwin, taking you to the Top End's most prized and secluded fishing spots. Whether it's a half or full day Heli fishing adventure, you're sure to be amazed by the impressive landscapes. The only question is where to catch that giant Barramundi.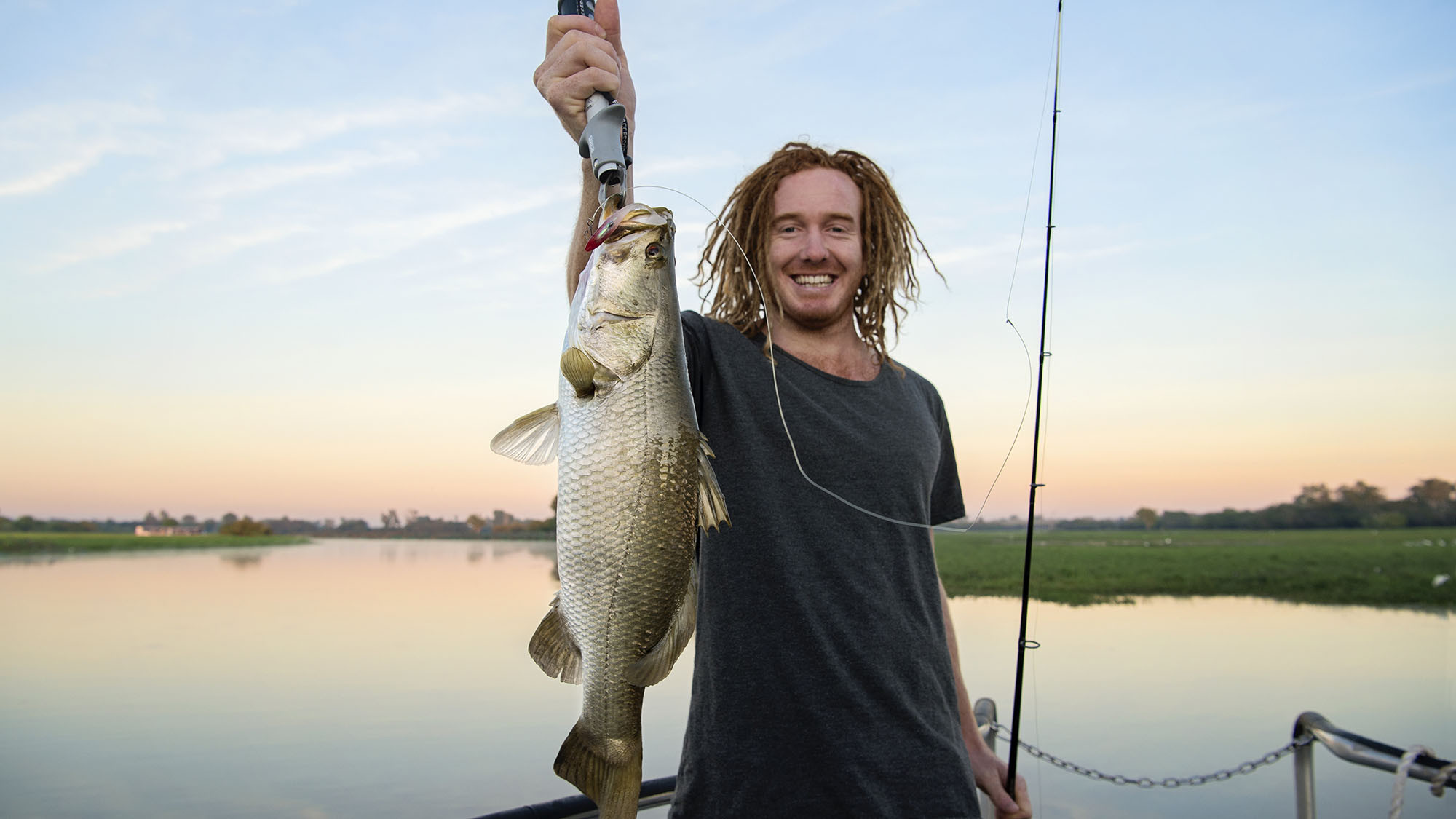 Whether you're after that life-changing experience, or a smattering of exhilaration, skydiving over the NT offers some real perspective. Take in the spectacular views over Katherine or Uluru – just you, your parachute and tandem partner – as you experience the excitement of jumping out of a plane 14,000 feet above the ground. With nothing but the open air and wind in your face, the experience is little short of revelatory.
You too could walk five hundred miles in Larapinta and Jatbula
If free-falling isn't your thing, there are plenty of other ways to explore your surrounds while keeping your feet on solid ground. Be challenged and rewarded as you trek the Larapinta or Jatbula Trails and discover some of the most beautiful and diverse landscapes, from sandstone gorges to woodlands, open forest, monsoon forest, and riverbanks.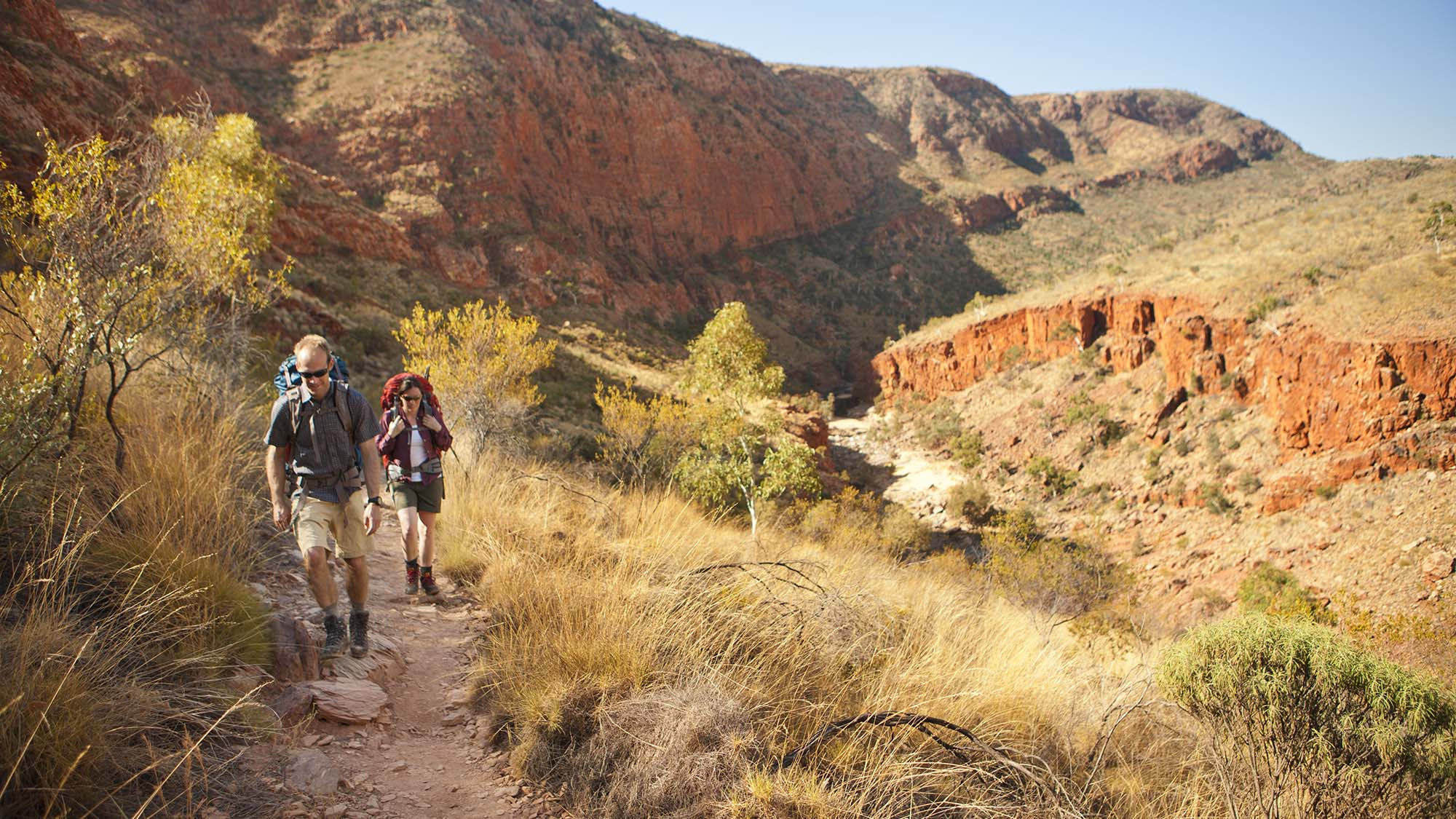 Famed for being one of the most spectacular bushwalking experiences, the Larapinta Trail is located just outside Alice Springs. Living in its shadow but with its own distinctive appeal is the Jatbula Trail, which Jawoyn people have been walking for generations. With its chain of waterholes extending from Nitmiluk (Katherine Gorge) to Leliyn (Edith Falls), have your camera ready for that perfect shot.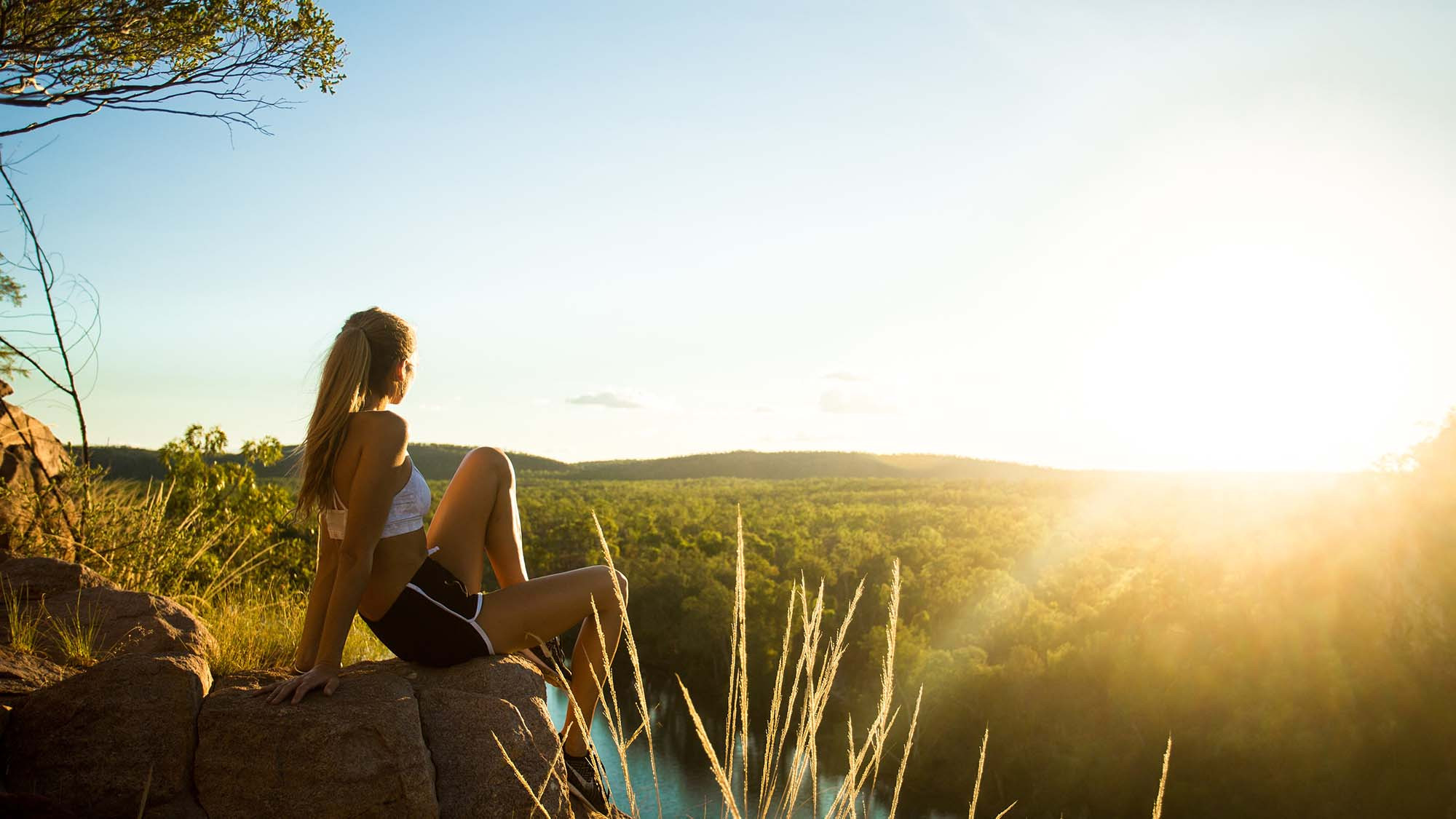 If you're looking to slow the pace, why not jump in a Nitmiluk Tours canoe and paddle down Katherine Gorge, taking in the lush greenery and riverine landscapes. Stop to take a look at the ancient Aboriginal rock art or dive in for a swim, the choice is yours.
You call that adventure, mate? This is adventure!
For a sure-fire dose of adrenaline, be sure to visit Crocosaurus Cove in Darwin and experience the thrill of swimming alongside a 5-metre Saltwater Crocodile in the Cage of Death. The Cage of Death is Australia's only crocodile dive, giving you a rare up-close encounter with the world's largest reptile. Every Cage of Death dive has you suspended above the Saltwater Crocodiles before being lowered into the pen and includes 15 minutes in the water while handlers feed the crocodiles in close range. Designed for 1 or 2 people per cage, with the chance to see their prehistoric features firsthand, locking eyes with a Saltwater crocodile is a unique once-in-a-lifetime experience you won't soon forget.
If you fancy a bit more distance, attend one of the many daily presentations and feed a "Saltie" for yourself.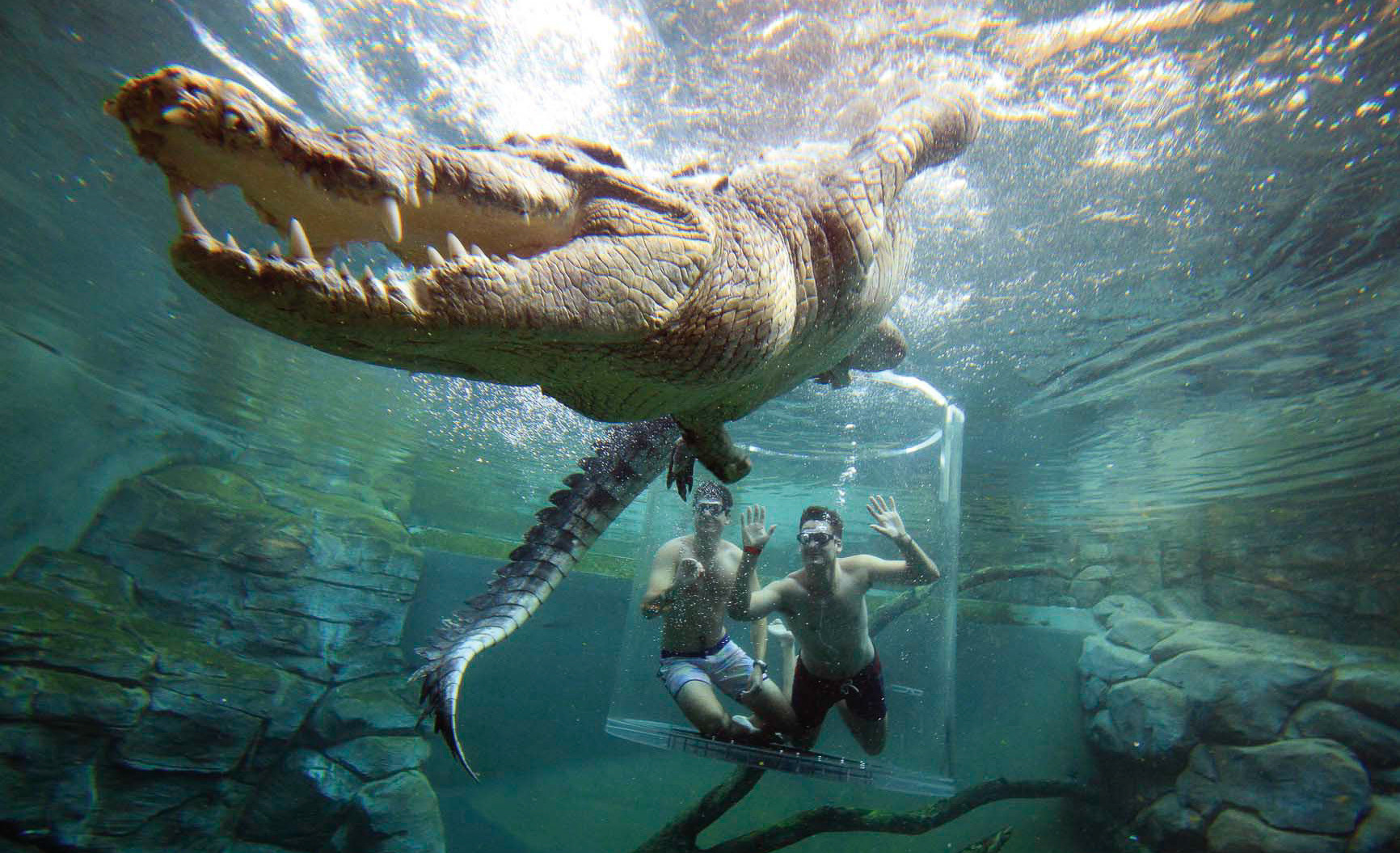 At the Territory Wildlife Park, you'll walk through tree top aviaries, stroll around a natural lagoon, and see wildlife up-close in their natural habitats. Attend one of the many daily presentations to interact with and learn about the animals and their environment. Stroll beneath the surface of the park's walk-through aquarium and see some of the most amazing aquatic life, many of them unique to the Top End. Here you'll also come face to face with a Saltwater Crocodile, the closest you'll ever get without risking a love bite!
To book your NT adventure contact NT Now on 1800 854 897 or deals@ntnow.com.au

Image credit: Tourism NT - Sam Earp, Shaana McNaught, Travis Deane
Explore our featured deals: